10 Slow Fashion Labels We Loved at LFW S/R 2018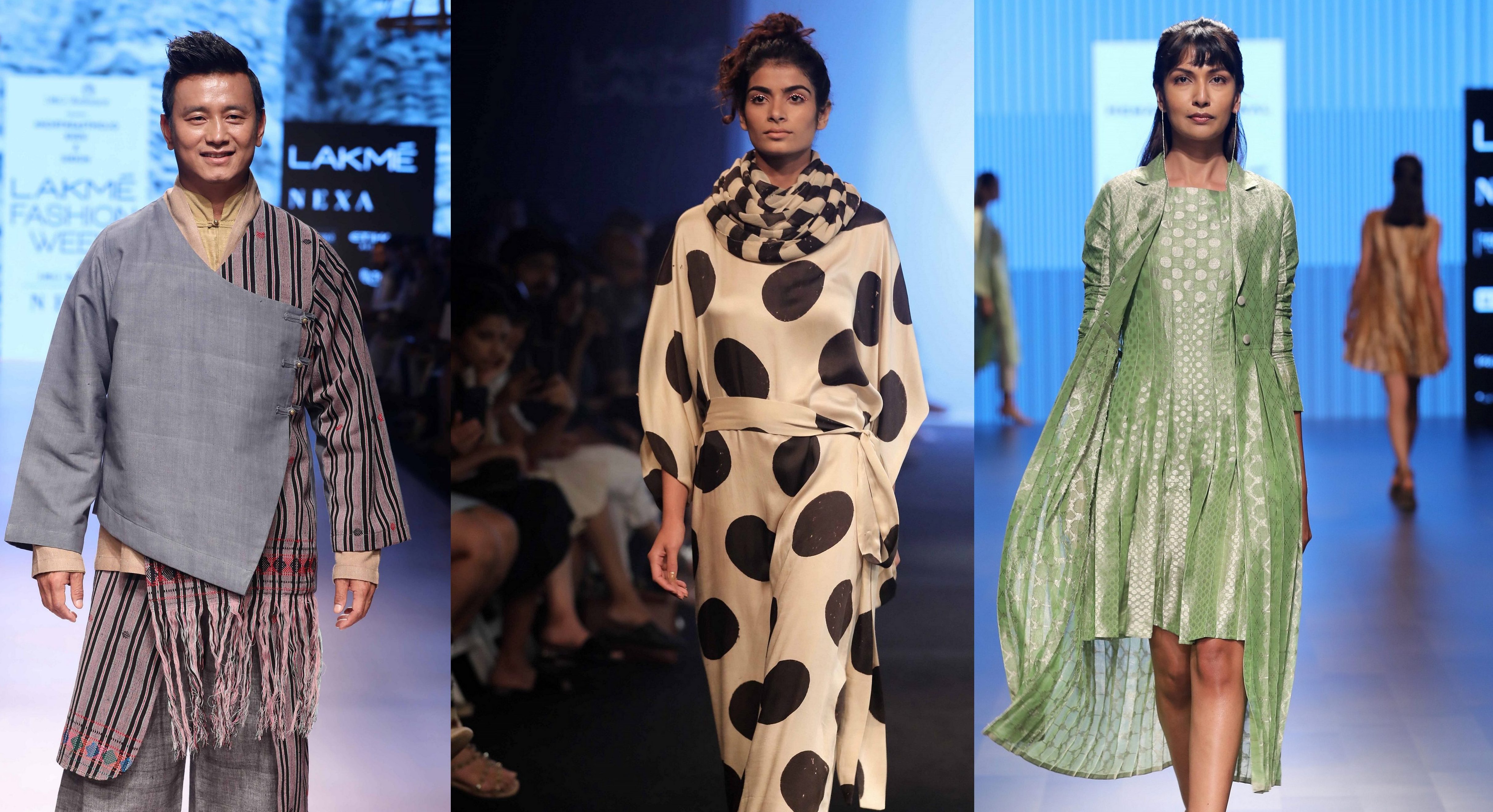 Highlighting innovative fabric blends, intricate weaves, flattering silhouettes, and a wider colour pallete, all with an ethos rooted in the heartland, we present our favourite slow fashion labels at Lakmé Fashion Week Summer/Resort 2018
Till recently, sustainable, India modern ready-to-wear was more floppy than fashionable. Not so any more. The wearable sacks in mud colours have faded away. Going beyond token gestures, this edition of fashion week walked the talk, quite literally. The spotlight was on design from the North East of India, with a movement to encourage fashion from the region, supported by the United Nations and the British Council.
Slow fashion has shifted from the perimeter into the centre of conversation. Manish Malhotra's capsule collection Inaya, his first created with merino wool, created by Kashmiri artisans, was followed by a lively discussion on the impact of fast fashion and unbridled consumption. The country's first social marketplace, GoCoop, which has won a National Award for e-commerce for marketing the best textiles from the length and breadth of the country, presented the good loom collection.
It wasn't all fabric and frills though. All the water bottles we tossed in the bins are going to get a new lease of life. By getting tranformed into fabric, of course.
Curtains, till next time. In the meantime, BeejLiving presents what we loved on the catwalk this season.
[slideshow_deploy id='1527′]
---
---