An Authentic Ayurveda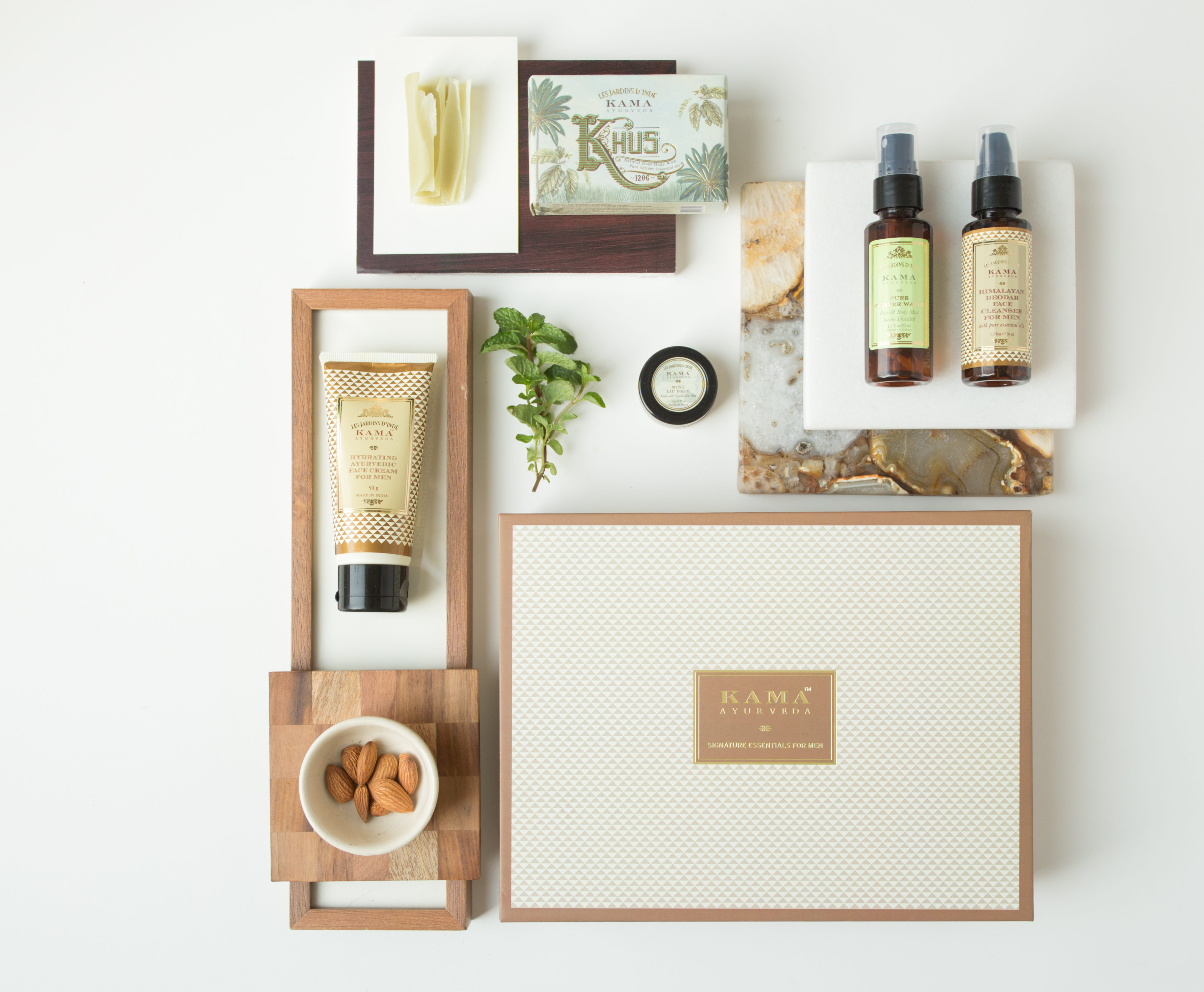 From Design to Decoctions: Vivek Sahni, CEO and Co-Founder, Kama Ayurveda articulates its journey
Perfume.
India is a land of a 1,000 scents, maybe more. Wet rain on parched soil. Mogra wafting through on a sticky summer day. Camphor swallowed by a golden flickering flame. Medicinal oils slathered over aching bodies.
When Vivek Sahni, CEO and Co-Founder, Kama Ayurveda, along with the other co-founders, Dave Chang, Rajshree Pathy and Vikram Goyal, were creating the blueprint for the brand, they observed that most Indian customers purchased skin and hair care products based on how pleasantly they were fragranced. But using the olfactory path to glowing skin and healthy hair wasn't exactly fool proof, but it was a realisation that was slow on the uptake.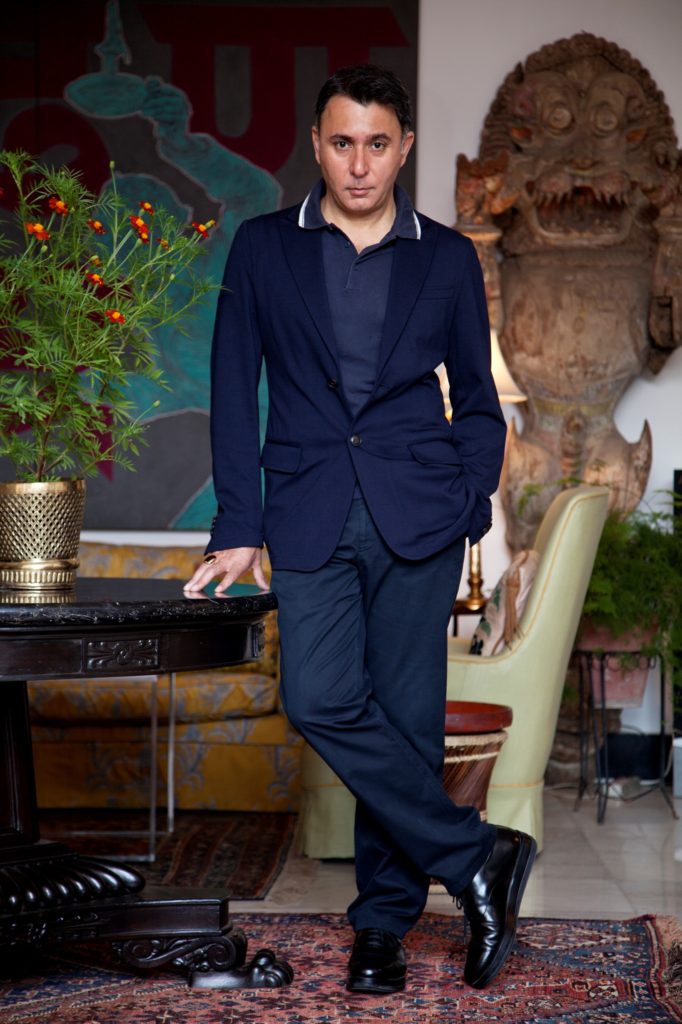 Conceived as an authentic Ayurveda brand, Kama is well-wrought, with no fuss decoctions. "The biggest issue we faced when we started out was a lack of awareness in the market about such products. We could have created just another organic, herbal brand. But we wanted to create a traditional Indian label that is authentic and has proven efficacy. We considered these parameters to create a brand that identifies problems (related to skin care and hair care) and creates solutions," says Sahni.
To navigate shelves quivering under the weight of competitors' redolently scented merchandise, they introduced samples. Miniature bottles, tubes and pipettes of goodness were distributed liberally to customers who were gobsmacked. It's a strategy that has held them in good stead.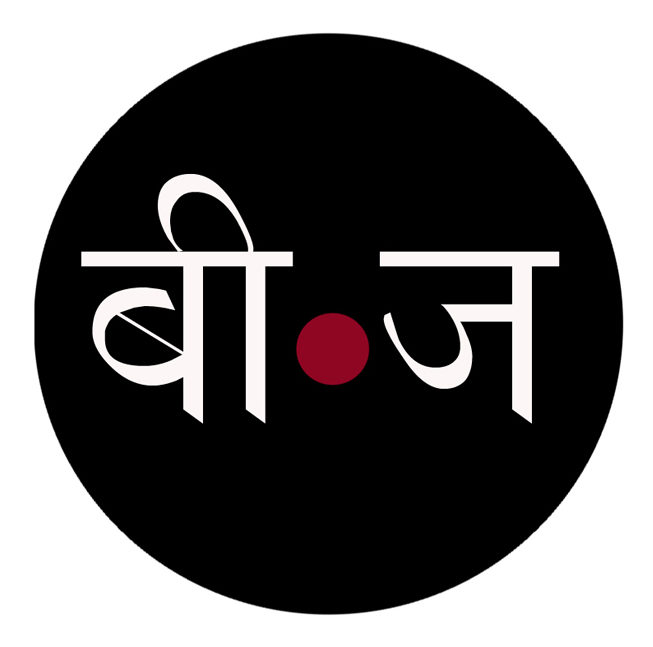 Ayurveda was happenstance for Sahni, a graduate from Parsons School of Design. While fronting his eponymously named design consultancy with Chang, the Khadi and Village Industries Commission approached them to work on the Khadi Brand in 1998. In the process of creating a gift box for khadi with soaps, ubtans and oils created by cooperatives, all sorts of questions arose in Sahni's mind. Were the products tested? Were they created sustainably? Were the farmers and artisans compensated fairly? Eventually, they got the biggest cooperative to test its products in a government lab.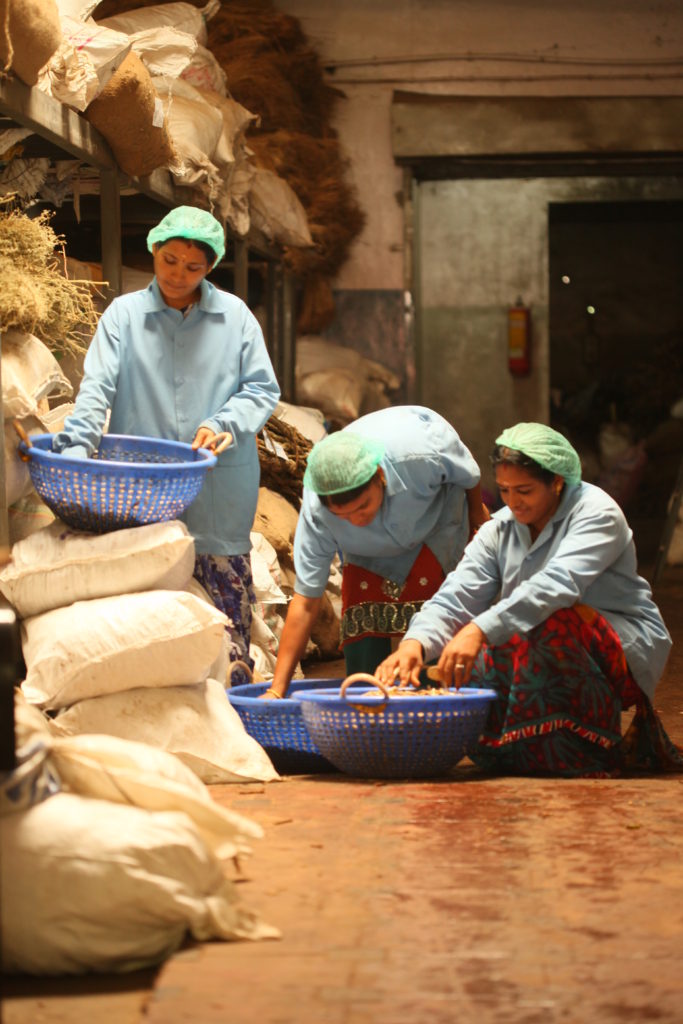 Kama Ayurveda is an authentic Ayurvedic brand providing traditional and holistic treatments for beauty
The Khadi experience lay the foundation for Kama Ayurveda. They began sourcing and manufacturing from Coimbatore initially (Pathy is from Coimbatore, thus making the process easier), before their production radius spread. Sahni still ran the consultancy, but in the past five years he has been completely involved with Kama.
Sahni still flirts with the world of design. Two years ago he opened Vayu – Design for Living at Delhi's Bikaner House, along with Chang. An unapologetic vision in white, the intimate, high-ceiling boutique stocks everything from tantric art to assorted bric-a-bracs, a haven he describes as "pleasing to both your eyes and other senses." If you add Ayurvedic efficiency to this phrase, he could just as well be giving the formula for the success of Kama.
Sahni speaks to BeejLiving about life in the slow lane, his love for art and his disdain for trends.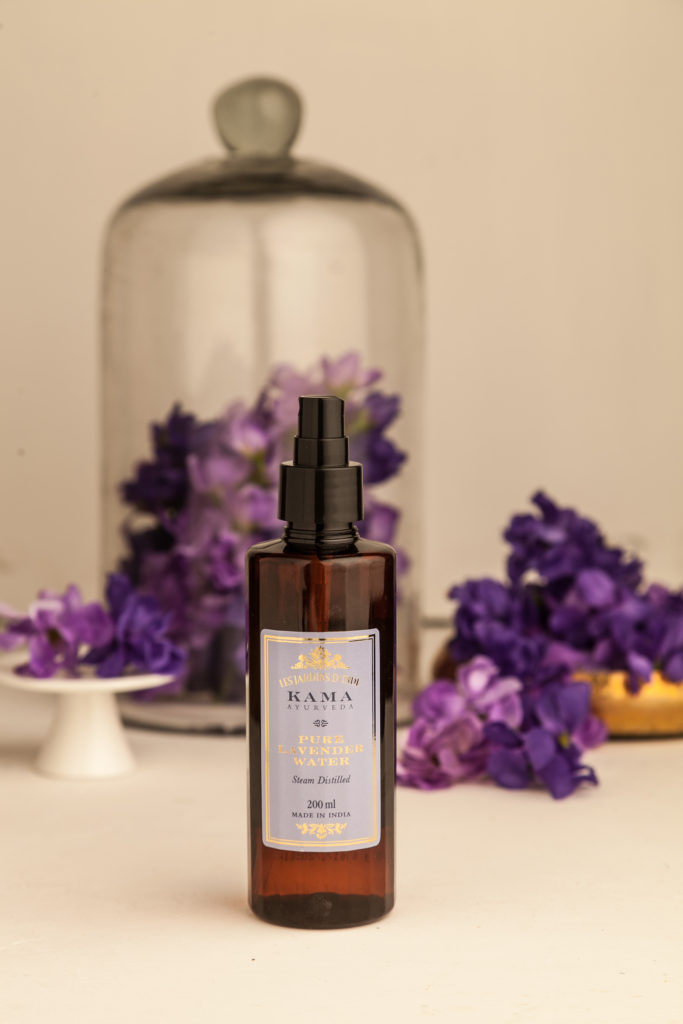 Founded in 2002, Kama means desire
Kama Ayurveda was a steep learning curve for you…
When we started out our knowledge was almost nonexistent. But we wanted to showcase to the world a brand that was traditionally Indian, which was authentic and had proven efficacy, tackling issues such as falling hair, dandruff, dark circles, and pigmentation. We started the company in 2002, and started retailing a year later. Now everybody knows what Ayurveda is, courtesy Baba Ramdev. People understand why they are buying things, because the fundamental knowledge is there.
Back then, the biggest issue we faced was a lack of awareness. And our products are not strongly scented like other brands. This was a huge challenge. What really works for us are trials. When people use a product, the chances of converting them into loyal customers is very high. So, we ended up creating small trial packs. Today, our best sellers include the brigandi intensive hair treatment oil, the rose jasmine face cleanser, and kumkumadi brightening ayurveda face scrub.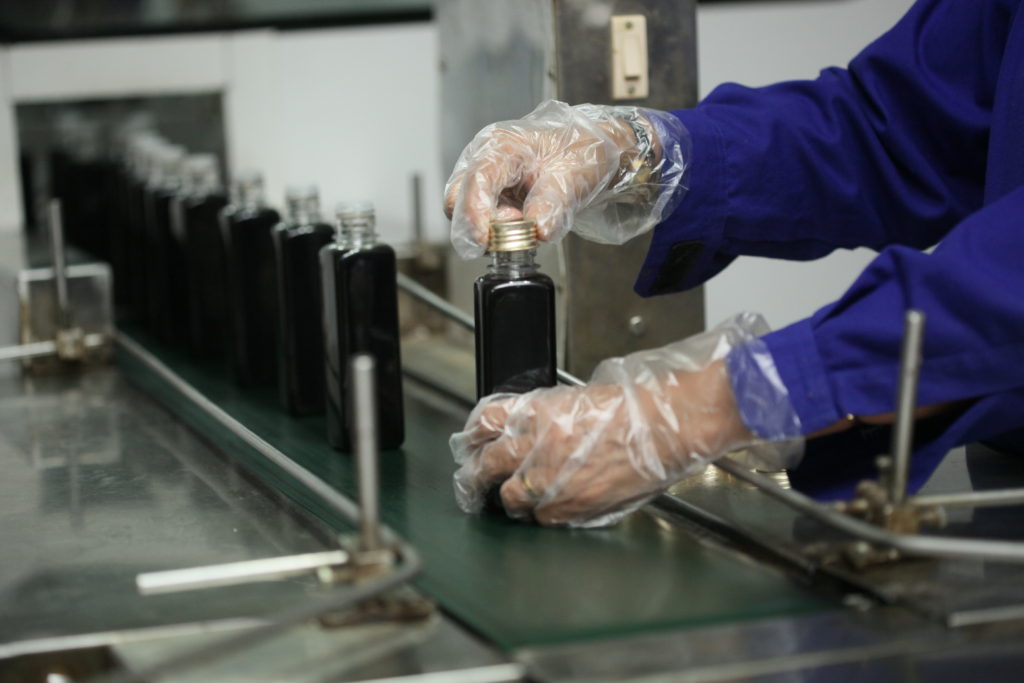 The Kama portfolio is 100 per cent natural and vegetarian
Tell us the process of creating a product.
We're a brand that creates solutions for problems. We look specifically at issues that face people today, for instance, the adverse impacts of pollution on skin and hair. Then we consult the Ayurvedic pharmacopoeia for either a specific product to deal with that condition, or a product which contains a few ingredients which would be effective to tackle the issue, before we start development. It's a long process, taking about two and a half to three years.
You need to understand how the product works and how long it will last.  The active ingredients that we use are also Ayurvedic oils. And we use a very low level of preservatives. Our products are EU compliant. We just finished our clinical trials on hair oil. People today want to know whether a product is hocus pocus or it really works. So, scientific testing and clinical trials are integral to the business.
Who would you say is the typical Kama customer?
The customers who walk-in the store are largely women, aged 28 and above. They're educated, well-travelled, and have the choice of using other products, but choose to use Ayurveda. Our online sales come primarily from the 19-25 age group, looking to tackle acne, hair fall, pigmentation, etc. We have a very high per centile of repeat customers, almost 60- 70 per cent.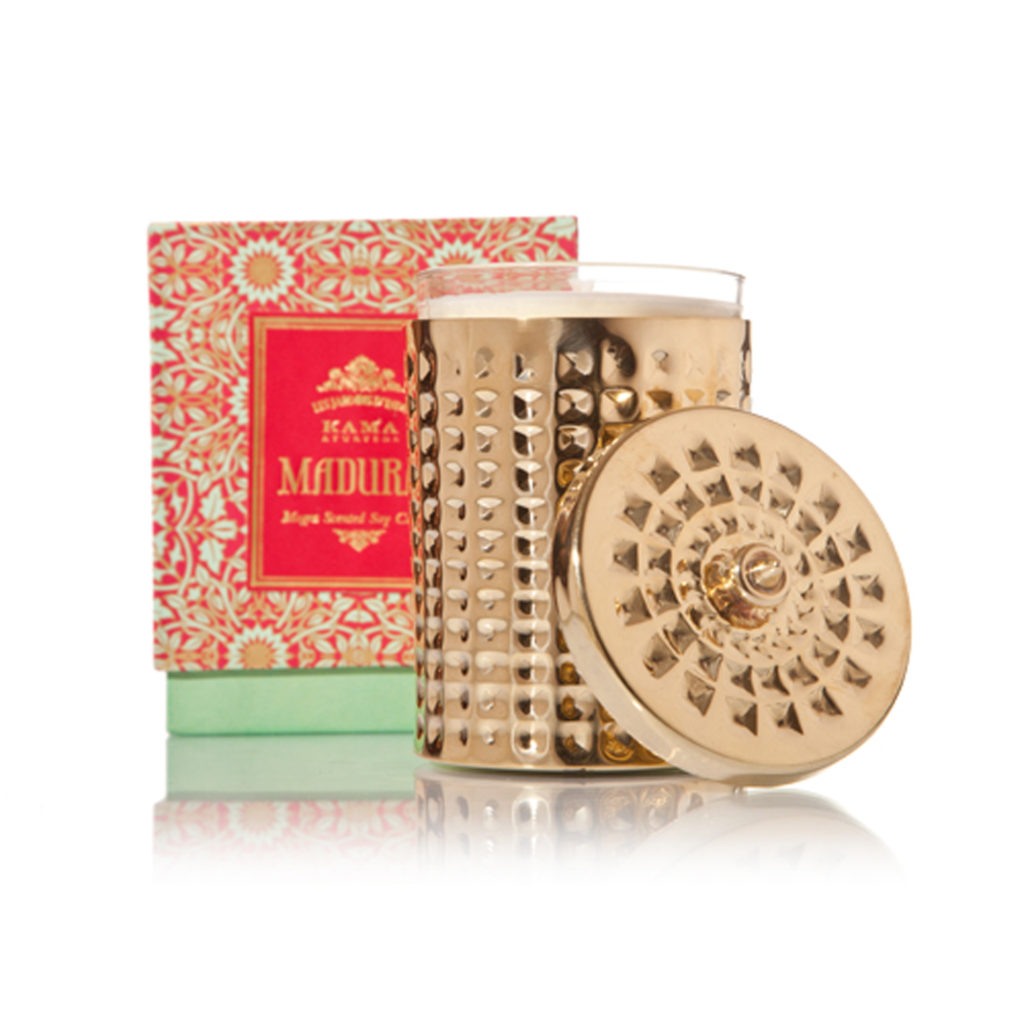 Made in India, the products contain no artificial colors, artificial fragrances, petrochemicals, parabens, urea, propylene glycol or any harmful additives
 Globally, stores are shuttering. For Kama, do you see online growth taking over the brick-and-mortar model?
For Ayurveda, touch and feel is important. A store is a window to the products. But we're finding that more and more people are replenishing online. Once people know what they want, they log on to an Amazon or a Nykaa for a next day or same day delivery. It's much easier than going to a store. Usually the first experience, the initial conversion and the trial happens in a store.
 Would you look at taking Kama abroad?
We've just started. It's a very limited presence without any focus- a couple of people interested in the brand are retailing it abroad. Our major push is in the Indian market, but in the next couple of years, we're making a conscious attempt to take it out of the country.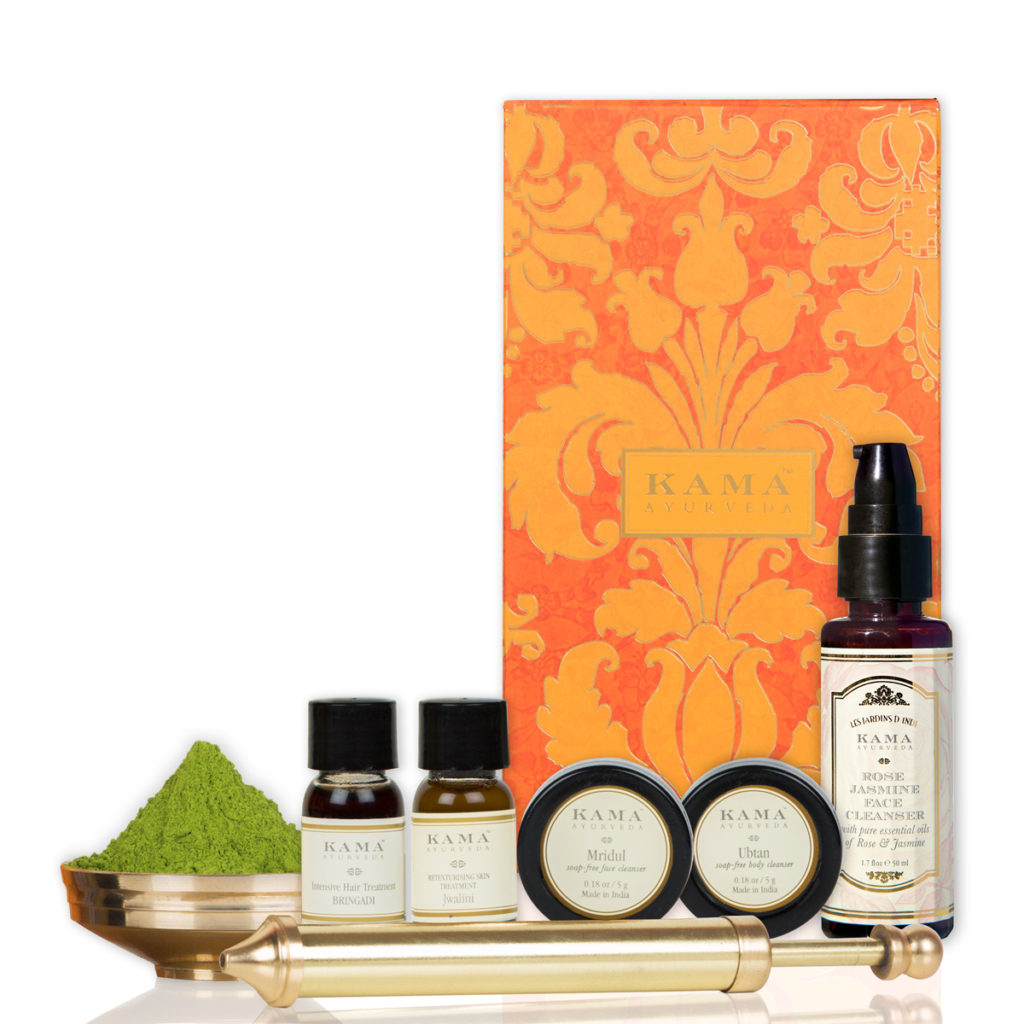 This holi Kama has brought out a limited edition protect and cleanse gift box with all-natural holi colours handmade by the differently-abled employees of Delhi-based NGO, Prabhat and miniature pichkaris made from pure brass by the craftsmen at the All India Artisans & Craftworkers Welfare Association
The government has been very vocal about Make in India. How supportive has the government been thus far?
At the moment we have no interaction, but I would be happy to have a conversation, especially have access to resources and information. I'm sure they're doing a lot and they're committed to it, but I have no clue.
 What trends have you observed in the space?
I'm not really a trend person, but I do know that people in different global markets experience products differently. In the skin and hair care space, most people buy items that smell nice. But they are realising a great fragrance doesn't mean that the product works, and a lot of the products are not really what they're cut out to be. In India, in fact, there's a lack of product availability as compared to other markets.
Coming to demographics, though we don't have many male customers, we've observed a lot of them are looking at the products online. I do realise that the men's market is one of the fastest growing—it's an extraordinary one. This has much to do with the spurt of smartphones and the proliferation of social media. Think Instagram, Snapchat and Facebook and the endless photographs and selfies! Men want to look good. There's a growing consciousness about their clothes, appearance, etc. Personally, I use the shaving foam, the Rheumaheal pain balm, drink the coconut oil and apply the night cream.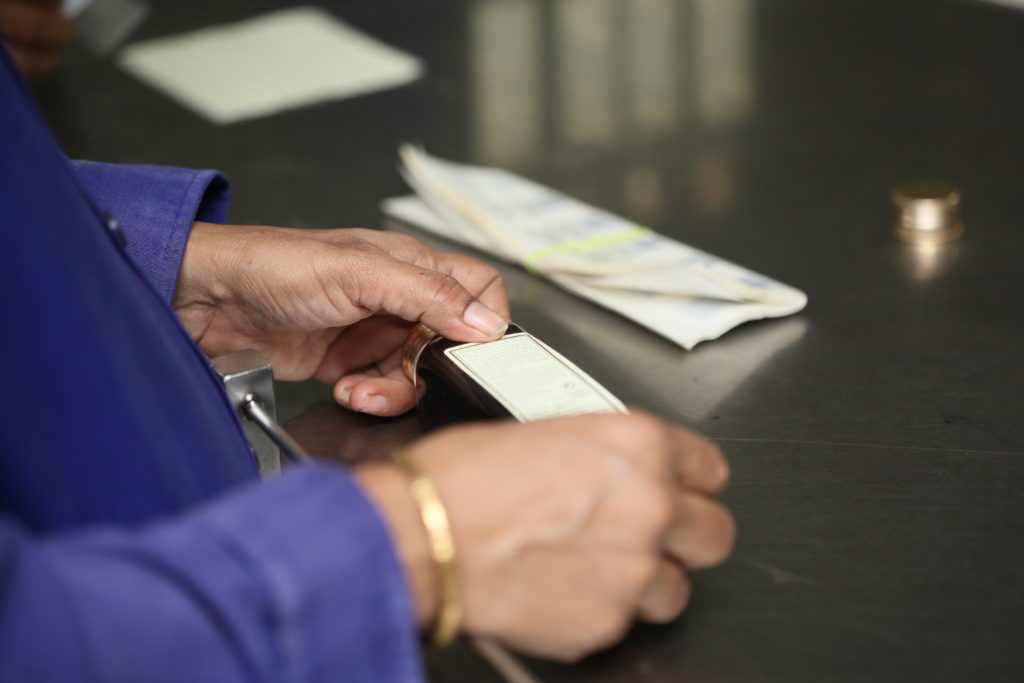 Kama Ayurveda's focus is on traditional and holistic treatments for beauty and wellness
Does the internal Ayurveda space interest you?
No. There are too many people in the internal (consumable) space. We're just starting out. There's a large population in this country looking for solutions. Our whole focus is resolving problems through external Ayurveda. We will look at expanding the product range for teenagers and men. There is an educated clientele who are looking for natural solutions.
What does slow living mean to you?
It is important to take time off for yourself. It has to be everyday—not once after every six months, when you take 10 days off. That's not slow living. Slow living is when you're not connected, when you're not doing anything. It almost becomes a time for reflection. I think it's the practice of taking time out for yourself. When you put your book aside and turn the music off.  I recommend meditation or any kind of a yogic practice daily. It really transforms your life.
 How do you normally unwind at the end of the day?
In the mornings I either practice yoga or go to the gym. That's my daily routine. I also follow it with deep breathing/ meditation. In the evenings when I come home, I take time off for myself for 45 minutes to an hour. In a quiet room. In silence.
What inspires you, be it spaces, people, or objects?
I love travelling. I like to go the mountains. I'm crazy about art and I visit museums and shows whenever I get the chance. I love design stores.
 Many people have great ideas. I think this idea of striving to create something new, trying to find new ways of looking at the world and objects is what inspires me. The possibility of transformation is really exciting. The possibility of taking traditional objects and transforming them into something new really excites me. And transforming yourself. That really inspires me.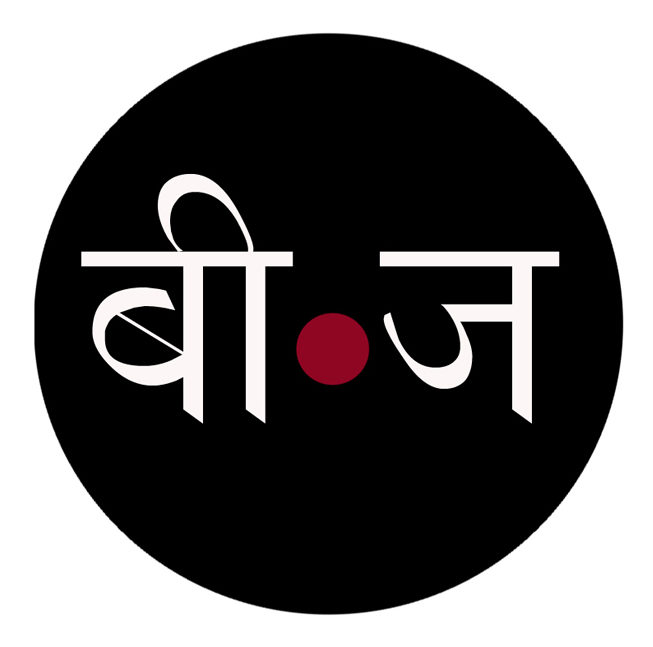 ---