An ode to Barima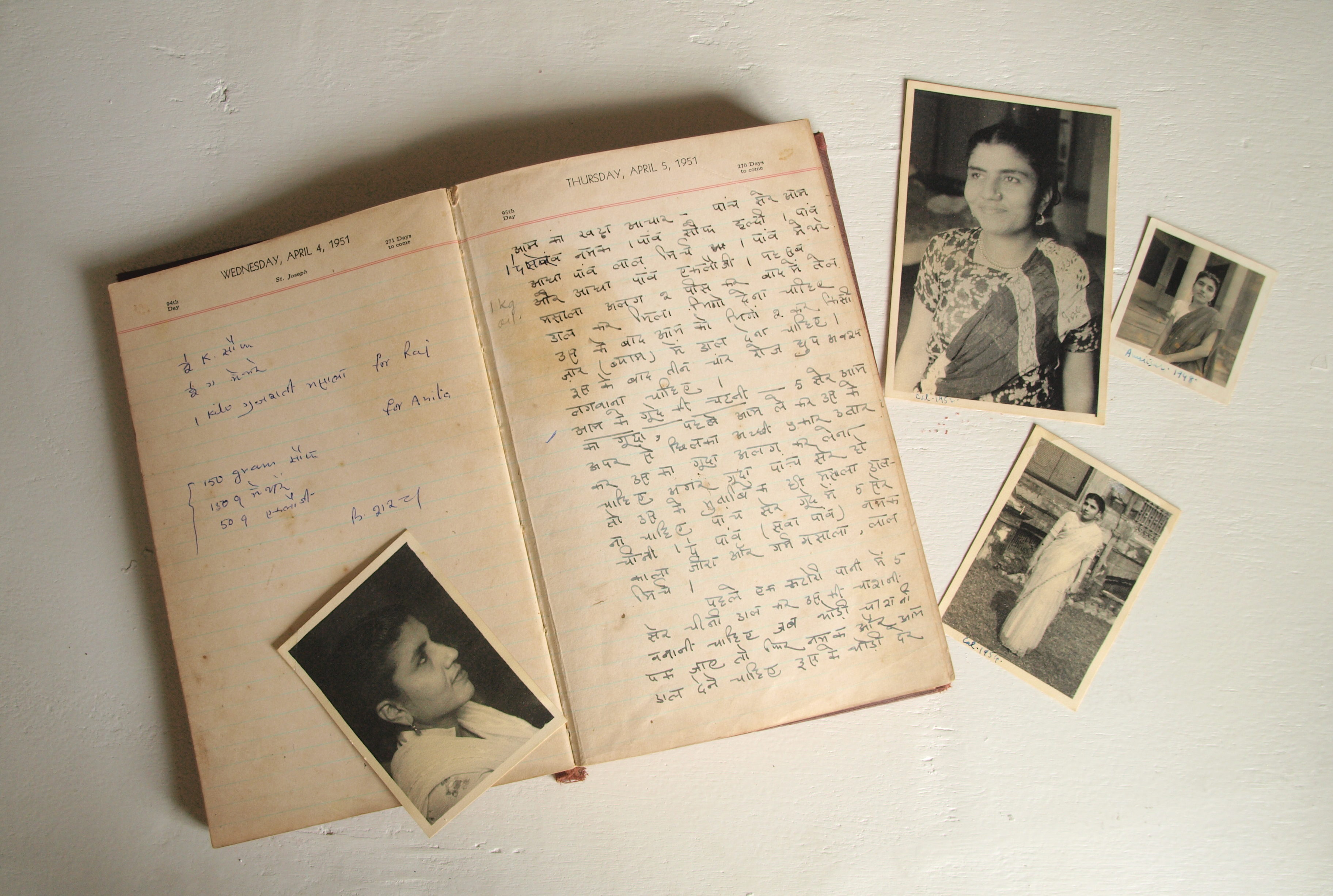 I lost my grandmother this February.
Till her last day her skin glowed pink under her thick ebony tresses, frail yet the strongest woman I ever knew.  Barima, as we knew her, was a consummate disciplinarian, whose priorities jettisoned even Maslow's skinny pyramid of needs as excessive. Family was followed by food, or on occasion, the reverse, when her exacting culinary standards were exasperated by us. 'Us' being an urban family who had scarcely tasted the pure and rich produce that she had savoured while growing up, and a cook from the scraggly hinterland, whose telephone never left his ear while he crashed the ladle against the kadhai.
I am not a born cook. My cooking has no inherent powers of seduction. As much as I can learn, I admit cooking is an innate talent, a gift from the heavens. My sister, a genetic replica of my grandmother, is her culinary doppelganger too. She steps in the kitchen, throws a few morsels together, a generous drizzle of oil and the food tastes warm, comforting and divine.
Can cooking be taught? For survival, yes. But for pleasure and sin, food needs to be understood, loved and not reviled. The stress that surrounds modern homes and cooking, with its endless list of do's and dont's is criminal. For me, a Punjabi born away from the homeland, food kept my umbilical cord tied to the region of mustard fields and tandoors. At home, meals were lovingly cooked in homemade ghee, until, sanguinely, oil crept on to the shelves. On special days the smell of ghee with jaggery was tell tale of lunch—velvety green sarson da saag with tasty makki di rotis, with a wedge of white clarified butter floating on the latter's belly. On another day, maa ki daal with crisp stuffed tandoori rotis, thanks to the invention of the electric tandoor, would find their way on my plate. Else, the tummy would pay obeisance to a three-generation-old recipe of chole served with puffed golden bhatures. Food at home was clearly a ritual, a celebration of the senses.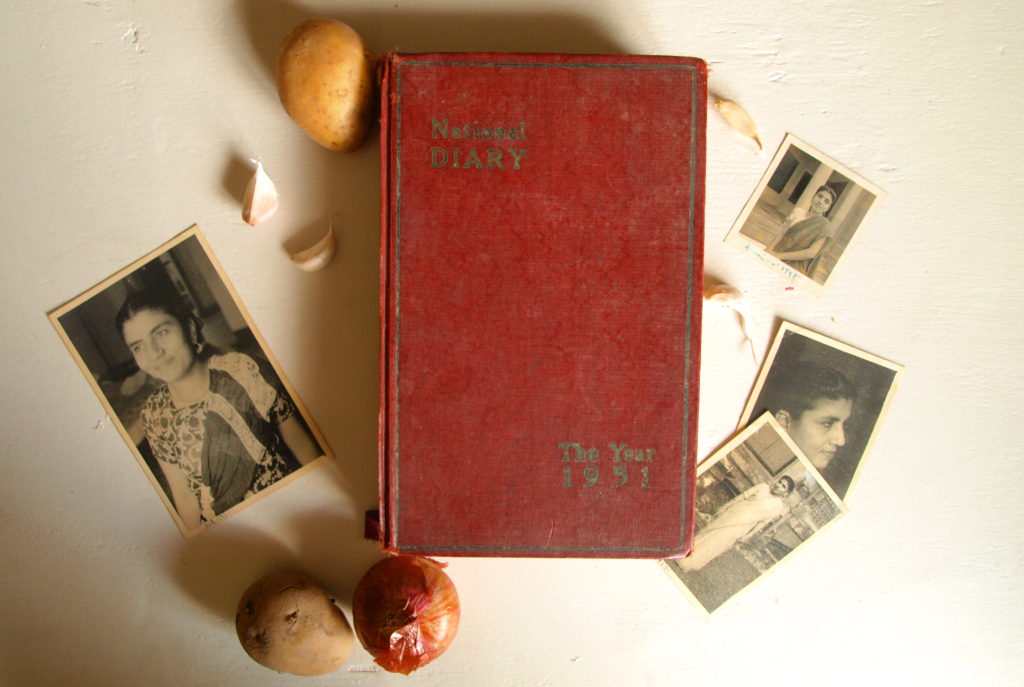 It was the twin cities of Lahore and Amritsar that occupied much of the center stage in the 20 th century. My grandmother, born in a family of 6 sisters and 2 brothers, stayed in Majja Singh Avtar ki Galli (The lane of Majja Singh Avtar) in Amritsar. She used to recount the days when 1 paisa would be worth two jalebis or two ladoos in the thandi khooin (cold well) area. For Taliya hua (made in oil), which was a moniker for pakoras, one would head to Pratap Singh Bazaar or to Chabutra bazaar for moong dal with puri bhaji (lentils with unleavened bread). Other favorites were bheege hue kulche (baked flour bread soaked in chole) flushed down with a liter of lassi.
From the gallis of Amritsar, she got married to a brown sahib, and moved to a swanky house in Nisbet Road in Lahore, where living standards were stratospheric. It was the swinging forties and first time she stepped out of the kitchen. They started frequenting a small up market restaurant for high tea, known as, well, Standard. As the partition threw everything in chaos, migration was imminent, and as a result, nearly fifteen million crossed the border on both sides, bringing with them the memory and taste of the Punjab they knew and left behind. From there they moved to Kolkata, where they lived for two years before moving to Mumbai, where I was born. It was a whirlwind era of fox trot, socialising, eating well and travelling.
Reflecting the mélange of cultures that intermingled in the land of five rivers, Punjabi cuisine has always mesmerised all senses.  Naturally blessed, Punjab straddles the border between India and Pakistan, with the five tributaries of the Indus, the Jhelum, Chenab, Ravi, Sutlej and Beas flowing though its vast expanse. The rich topography and fertile soil ladled the region into the limelight. Consequently, Punjab, also known as the food basket of India, has been immortalised with sarson ke khet and swaggering Punjabi lads and pretty girls on the silver screen. Plundering marauders and astute traders traversing this land negated any remote possibility of a monolithic cuisine. The centre of the Indus valley civilisation, there was a telling influence of ethnic empires that swept through the region. This included the Greeks, Persians, Arabs, Turks, Afghans and the Mughals, and finally the British who kneaded themselves into the flavour of the food. A participative witness to its floating population, the region absorbed the churn in its hearth and heart. Interestingly, tomatoes, not original to Punjabi food were introduced to the region in a couple of centuries ago, while Alexander's army introduced channas (gram) to the region. Dry fruits came on trundling caravans from Afghanistan and Kashmir. In this cauldron, however, there was another variable, that of the divine.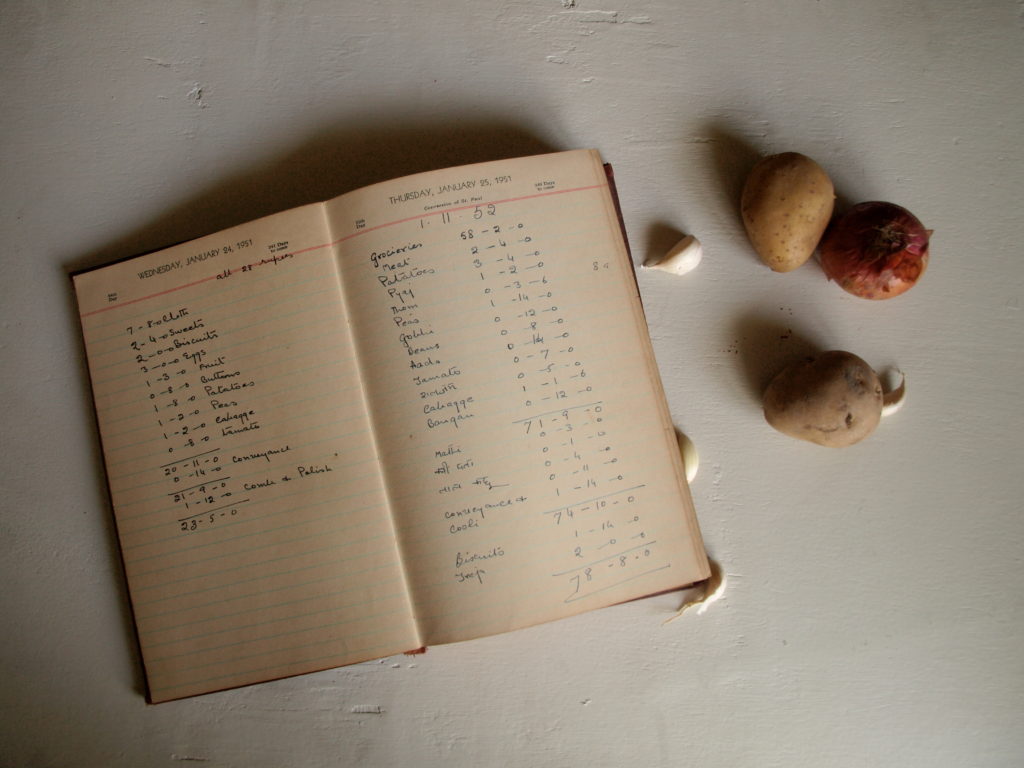 From the Vedic age, the Samahitas (texts) laid the basis of culture—the divine, intermingling with food, which was the medium of sustenance. A good cook applied the yoga of action, devotion and knowledge to this art. It was faith and philosophy that lent the richness to food. Guru Nanak founded Sikhism in times of great strife, and along with this came the concept of langars or the free kitchen that united those of all faiths through food, hence the continuing significance of the tandoor and other community cooking methods using a common oven – the sanjha chulha.
All these compelling factors lent robustness and personality to the community and the gastronomy of the region. A flavour that Barima got with her when she moved. A taste that she never forgot. Who can forget the import of the Patiala peg (double peg of whiskey) that found its match in tandoori chicken, thanks to the colourful Maharaja, Bhupinder Singh of Patiala, an erstwhile princely city of Punjab? A multitude of contradictions, in this land of flowing milk and sweet honey, the northwest frontier cuisine sat comfortably with pure Satwic Vedic cuisine. If religion had its take, so did politics. As the world witnessed the biggest human migration with the partition, it is said that dhabas developed for the migrants to eat a safe, healthy meal reminiscent of home.
Food grounds me. It instils in me my identity. It reminds me of my ancestry. And of the place I lay allegiance to. When I walk into my kitchen —a yellow tiled cheerful space with windows that flood it with natural light, I feel joy, and I understand my limitations as a chef. Having spent 15 years writing about food, scouring through fantastic sculleries and forking through exceptional meals, I know my love, respect and deep understanding for food has come from a chef whose food has defined my entire being.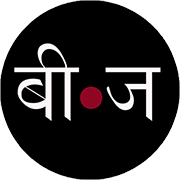 ---
---