Crafts, Culture, Camels and the Charkha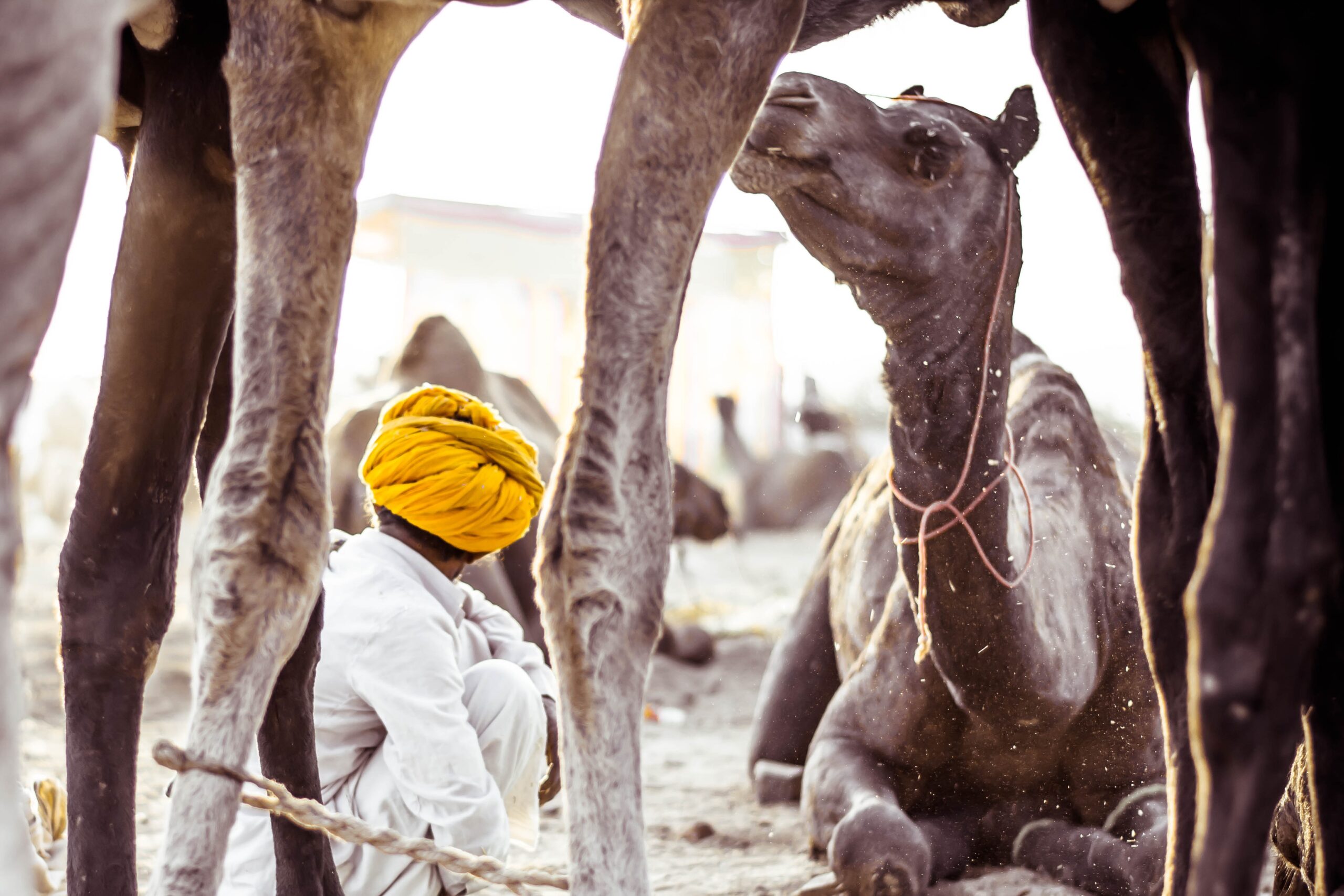 Surrounded by the Thar Desert is Bikaner, the desert city of Rajasthan. From here comes Ashok Bishnoi, who in 2004 founded the NGO Hastshilp. Working with folk crafts, he founded The Charkha (formerly knowns as Lokashram) representing the crafts of the region and khadi products. One of the treasured pieces from the collection is the undyed camel wool blanket. He shares the journey of the glorious weave from camel to classic drape with Beejliving
"For the past two decades, community-based handicrafts have been my passion. Such as the hand embroidery of the Megwal community, refugees from East Pakistan after the 1971 war, who have been living in Pugal in the Tonk region, located nearly 100 kilometers outside Bikaner. I had bought 70 cushions from the matriarchs of the family. Sadly, as their eyesight fails with age, their craft also declines. Meanwhile from Jasrasar Village comes authentic furniture, the charpoys and piddhas (wooden stools with a weave of handspun cotton). And then there is kanthla.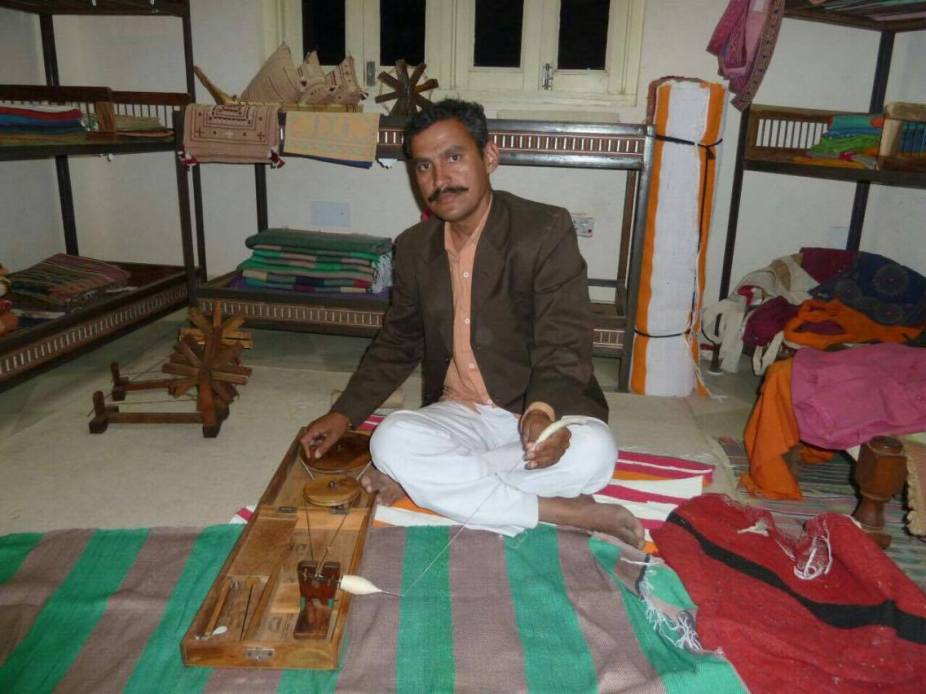 Unfortunately, it is rare now. There is other beautiful craft work. The iron hooks and axes made by Gadiya lohars or blacksmiths, the brass pots of Thathera, and the leather jooties by Regar and Geengar communities of Bikaner, are some of the most important ones I've found.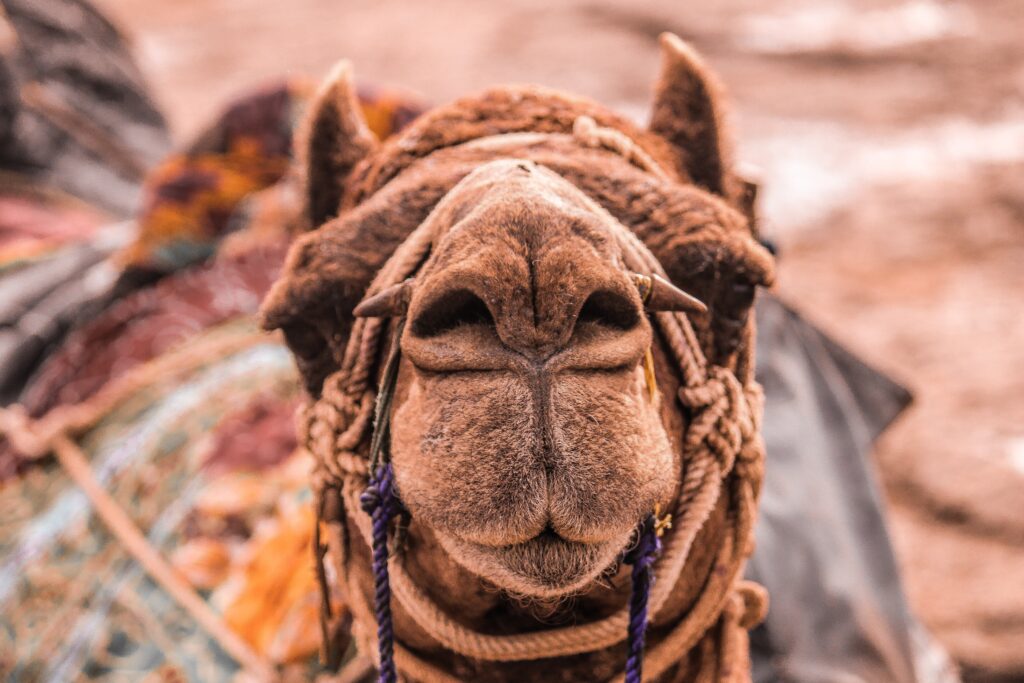 The Charkha
I enjoy not only the artefacts, but also meeting the craftsmen involved in it. It's a vibrant world of beauty and aesthetic that's deeply rooted in culture. And it's a very unique, intimate experience. In 2004, I started an NGO Hastshilpa, a society of handicrafts, and under it, I created Lokashram, to introduce people to the folk arts of Bikaner.
Handspun and handwoven wool khadi is one of the most important crafts of Bikaner, hailing to pre-independence times. Gandhi ji gave khadi a very special meaning. In sync with this spirit, I changed the name of Lokashram to The Charkha, which represents the crafts of the region as well as the idea of Khadi.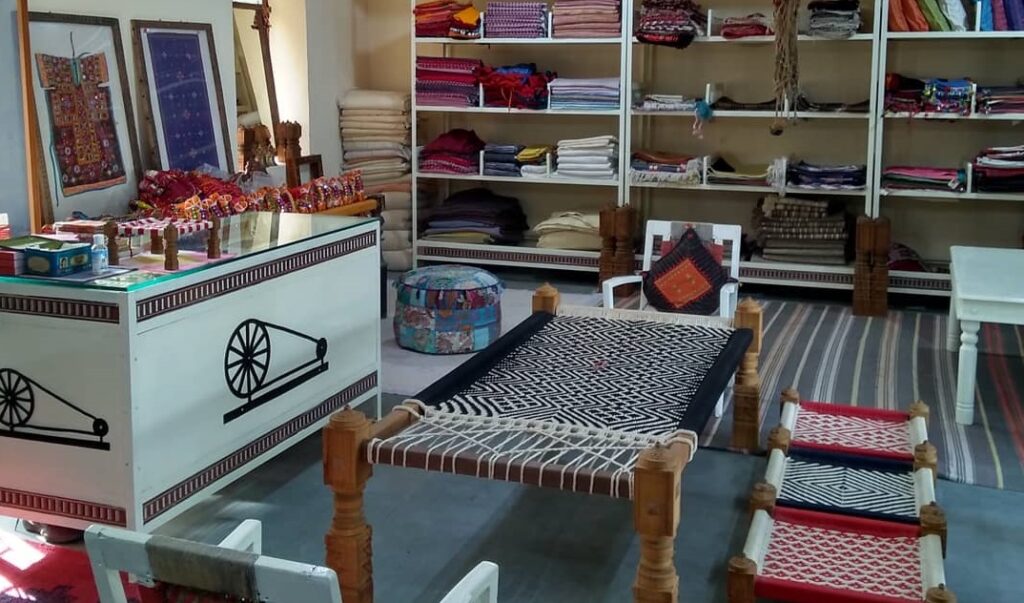 Bikaner is desert. And what is a desert without camels? Thus, I chose the tagline for the brand as, "Crafts, Culture and Camels." For long, I ran the showroom in a guest room of my beautiful ancestral home. In 2019, on October 2nd, Gandhi Jayanti, I moved The Charkha to a wonderful location, the premises of the NRCC (National Research Center on Camels). Visitors to the store wanted camel-focused products. And that's how my mission became to create a camel wool blanket made from camel hair.
Are camel wool blankets a thing?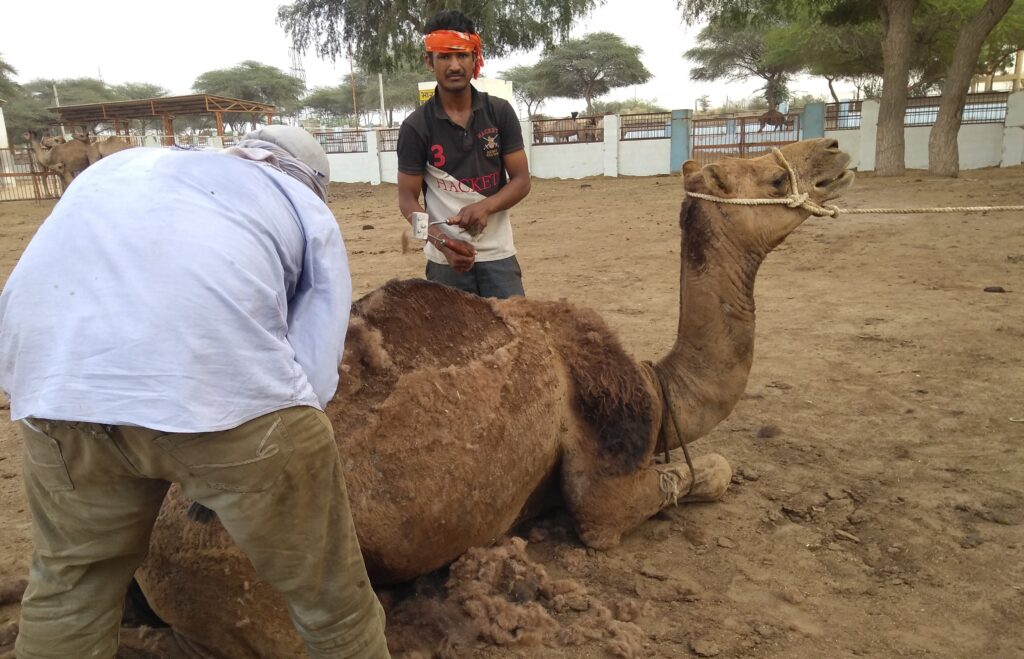 Was it possible to really create a blanket from camel hair? It was a question I asked myself. I was excited to find out and couldn't sleep that night. I researched and found camel hair in a room at NRCC, but there was no existing process for them to be able to sell it to me. Finally, they did make create a system and I bought 400 kilograms of camel hair.
I realised that this mix of wool couldn't be carded (the process of separating the fibres of wool for spinning) due to the short length of fibre. I found a solution by adding 200 kilogram of sheep wool from Iran to this mix. While carding, I ended up with 150 kilograms of carded hair, while the reminder of the wool out of 600 kilograms just fell on the ground.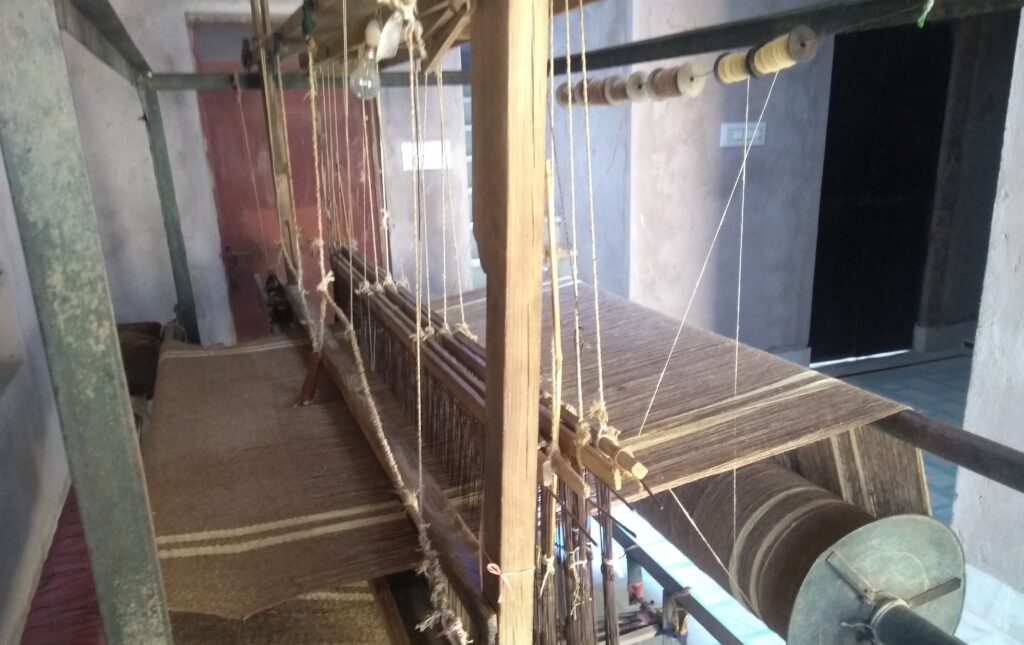 I was recommended to get the yarn spun in in a mill. I rejected that idea and decided to get it hand spun. I found only five spinners who could do this, after much searching. And they too had no experience of spinning camel hair. After much persuasion and paying them good wages, they agreed. The process of spinning went on for six months during the covid-19 lockdown and subsequent months. I was so happy that it kept them busy, earning from home during these terrible months.
When the hand spun yarn was finally ready, I had to wait another three months to find a suitable weaver. Finally, I found a wonderful old weaver friend, Bhinyaram ji of Raiser Village, who agreed to weave it. I received my first lot of 20 camel hair blankets this year on the 6th of February, all washed, iron and ready to sell.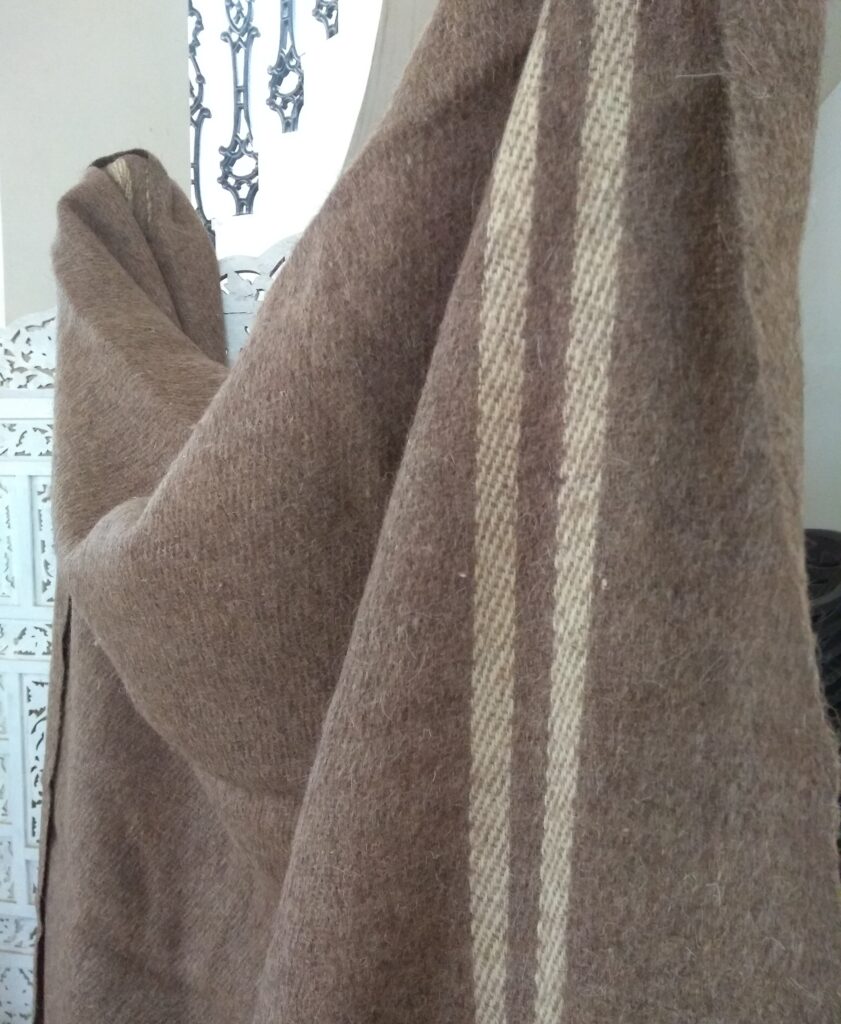 Looking ahead
My next project revolves around camel leather. I will source camel leather from a community which works with animals that have passed on, and clean and dye it. This leather is brought to Regar and Geengar artisans who work on leather items, such as jooties, bags etc.
Come, tour Bikaner, learn about the region and its culture and become involved."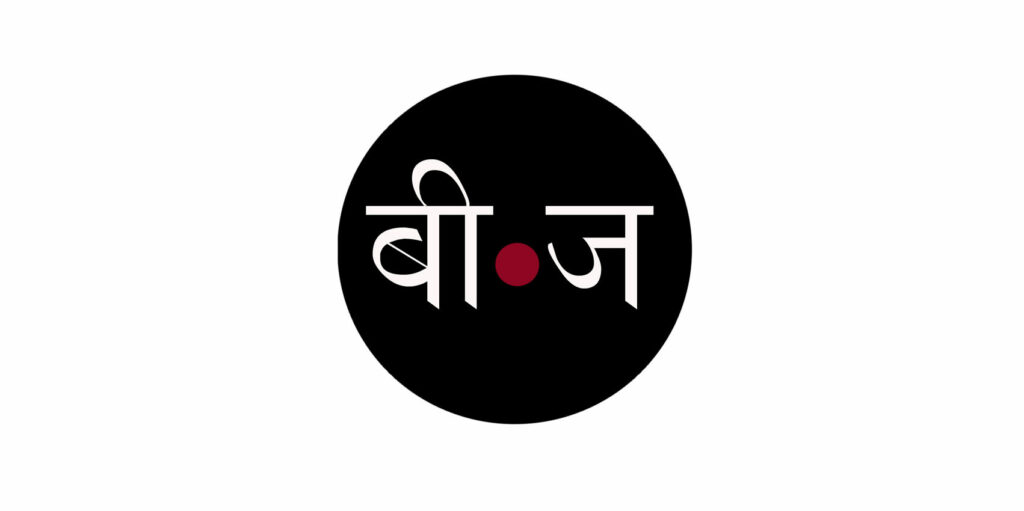 ---