Chef Floyd Cardoz's Goa on a Platter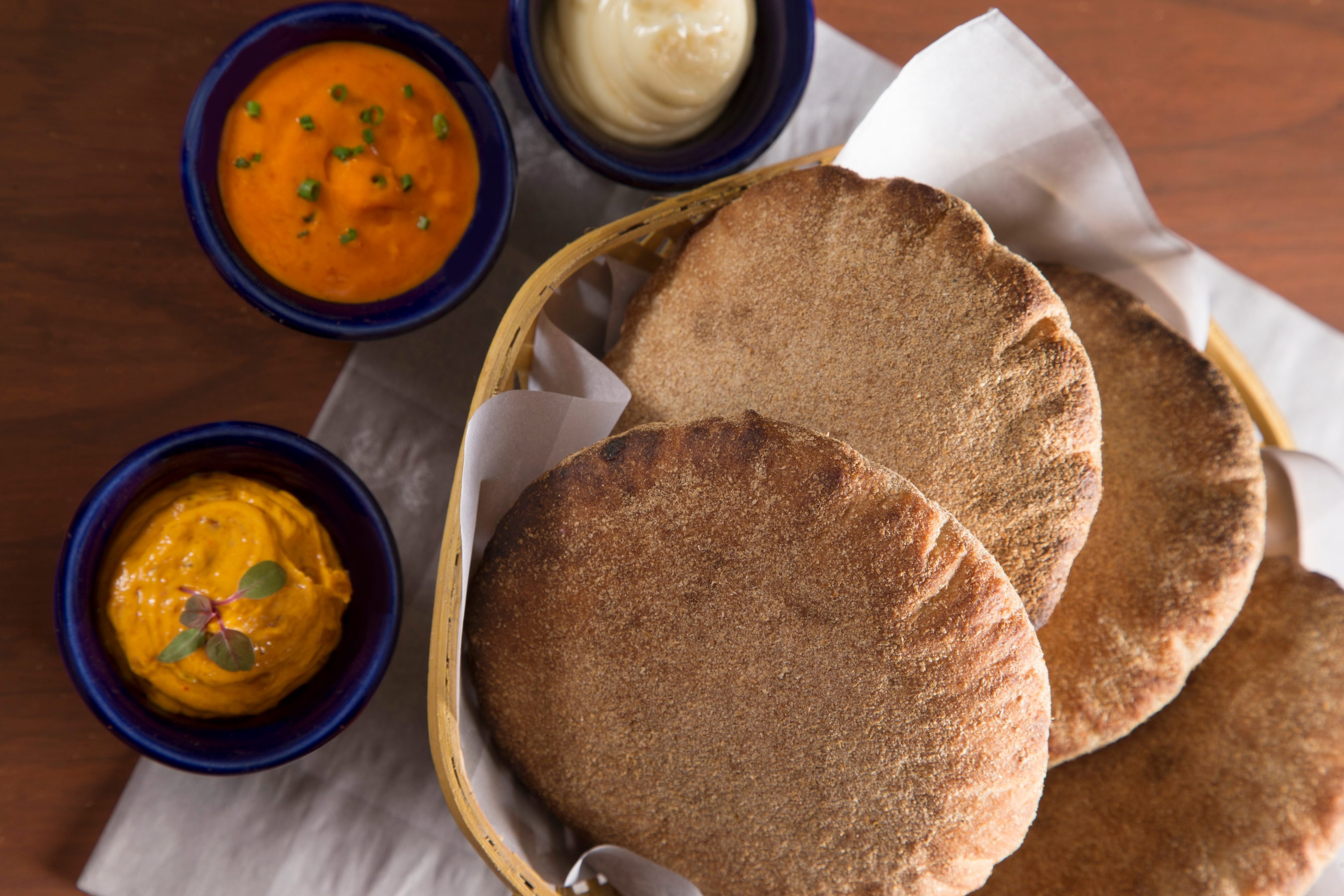 Searching for authenticity is as simple as going back to your roots and staying there. Sharing memories of Goa, Chef Cardoz tells us about the power of food in building connections and shares three of his favourite recipes
"The first day was always a blur," says Chef Floyd Cardoz, Culinary Director & Chef of Hunger Inc. Hospitality, the company behind The Bombay Canteen and O Pedro, which has successfully nudged plebeian home-styled food out of our homes and on to fine, deluxe plates. He's reminiscing about Goa, where he spent his childhood summer vacations at his family home.
We are sitting at O Pedro that could be somewhere in Goa or Portugal, till you step outside amidst the gleaming metal and glass skycrapers. I spoon into a salad of hay mackerel, adapted from a method ferreted from a shack in the sunshine state, where the fish is drenched in plumes of smoke from blazing hay. Sitting beside it is smoked pork ribs vindaloo, a recipe adapted by local Goans centuries ago, in which the vino used in Portugal was swapped for local Goan vinegar. This smacks of a culinary jugaad that many immigrant recipes were subjected to on their slow route to newer distant lands. But I digress.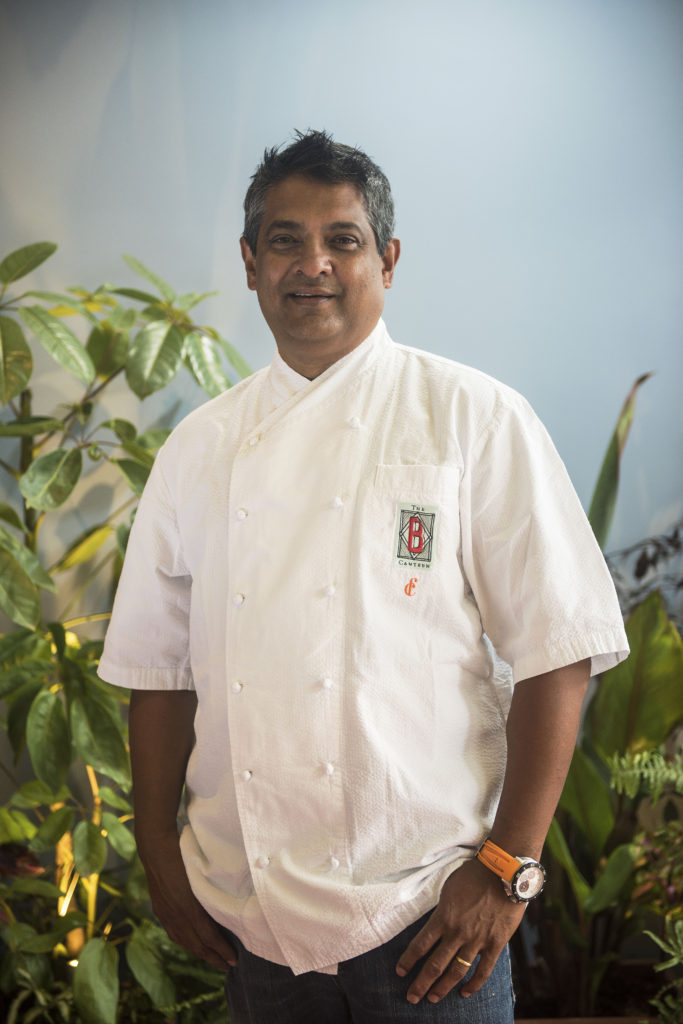 Culinary Goa
Chef Cardoz's childhood summers in Goa were flavoured with food and brine of the ocean. He remembers the poee, plump leavened bread made from wheat flour and bran, eaten with chicken, plucked from the brood of squawking hens his great grandmother reared. He speaks about the luscious guavas, pears, mangoes and jackfruit that were laden with flavour. The gastronomic highlight of this trip was however the pork—sorpotel, roast pork and "all the cool things Goans do with pork" says Chef Cardoz. Waxing nostalgic, he also shares three recipes from his kitchen. The pig would be slaughtered and they went back home with enough sausages to last them a season.
"My great grand-mother, my grandmother and my mother all had a strong influence on my food habits," he recalls with affection. Farm-to-fork wasn't a thing that people learnedly spoke about as they do now, it was a lifestyle they lived and made little noise about. They ate local produce, mostly plucked or grown in their yard, and in season produce. "The tamarind, the kokum and even the wood we used in the fire was from our own trees. It was self-sustaining. We would utilise everything and not waste anything," he says.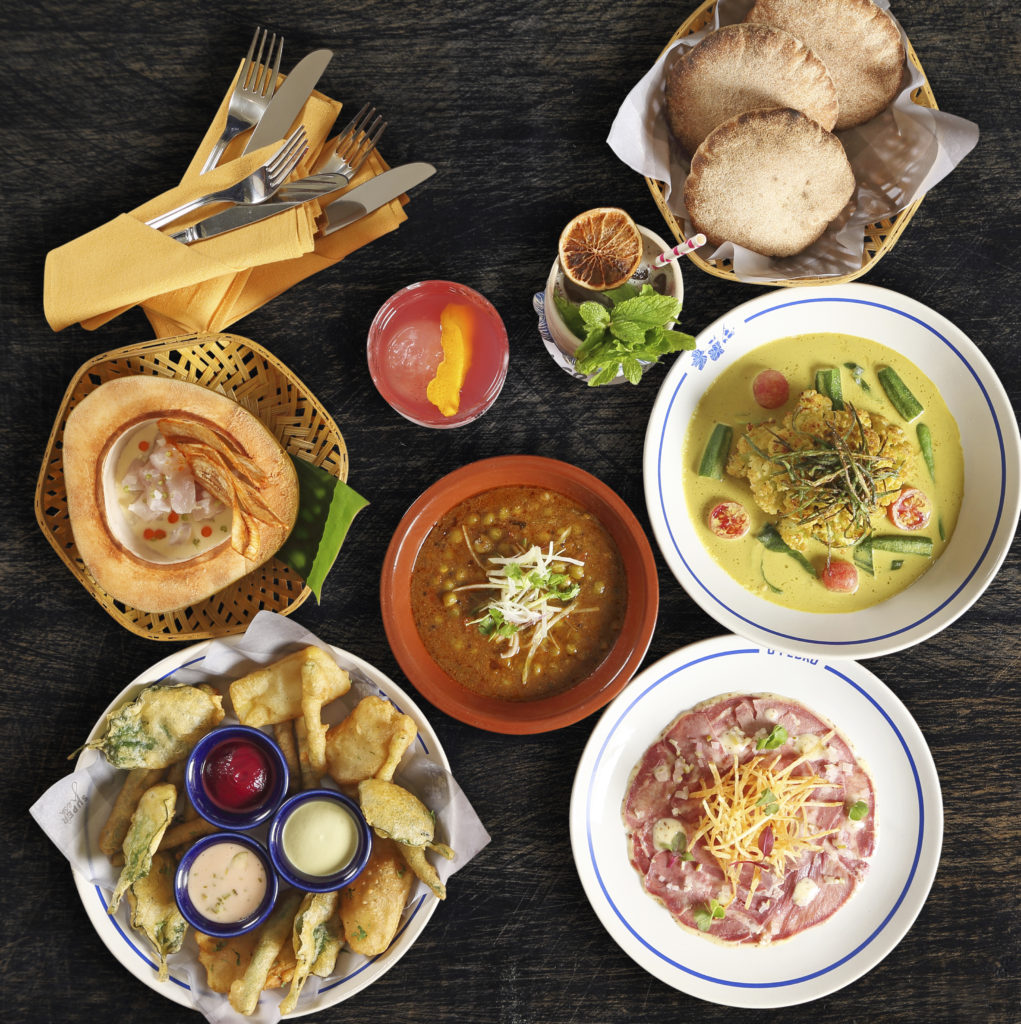 Red Snapper 'Poke', Lisbon Pakora, Poee, Watana Rassa, Veal Tongue Prosciutto, Cauliflower Caldeen & Cocktails
It's a lifestyle untenable in modern Goa, he rues. "Traditions are slowly going away, which is unfortunate," he says, as a lot of locals move out of the state.  So for now, he gathers tales. "I love hearing stories why things were done a certain way. And why we eat the way we do. I think it's important to understand that food is the best way to translate culture."
 Googling history and serving authenticity
Apart from his arsenal of kitchen tools, he lauds Google for its contribution to recording food culture. "Out of maybe a hundred recipes, you may find one that works. First you need to understand a region's culture and then research more," he says. But the best tool to record is through oral tradition, parking yourself in front of parents and grandparents and documenting their stories.
There's a thin line to tread between authenticity and relatability, one which even Google can't bridge. "If you want to create a dish that is authentic, which is alien to your diners because they have not grown up with it, in my opinion you have to modernise it by tempering or enhancing the flavour," he says, but if they're thoroughly familiar then he leaves it alone. "You have to be playful sometimes and not so playful sometimes. For instance in New York, diners associate Vindaloo with beef or lamb, because that's what restaurants have always done. But I'm Goan, so I understand that it has to be made of pork, and thus use pork ribs."
"I think authenticity is a term that is used very often without people really understanding what it means. To me authenticity means, being authentic, being yourself. And then being authentic to the message of food, keeping  flavours as close as possible. If you're able to translate the dish the way it is, then that's being authentic," he says. People change, and so do their eating habits. "Sometimes you have to adapt a dish by remembering where it came from and keeping the spirit of the dish, even though in appearance it is quite different. "
The survival of slow food  
Slow food, for Chef Cardoz, encompasses understanding the whole — sourcing ingredients and preparation of the food.  For instance, wine-braised oxtail, which takes hours to prepare. "Slow food is understanding my roots and trying to develop them."
In a disconnected world he believes it's incumbent on parents to teach their children about food and culture. "It's a very important starting point. If parents don't teach their kids about what food is and what it's about, it will die off.  A lot of people tell me, "But I don't know how to cook." You don't have to be a gourmand, you just have to put your passion in it," he believes, but says resignedly, "I guess it's not for everyone. " Building and sharing these connections and traditions and the why where, how, and what of cuisine is necessary to keep it going.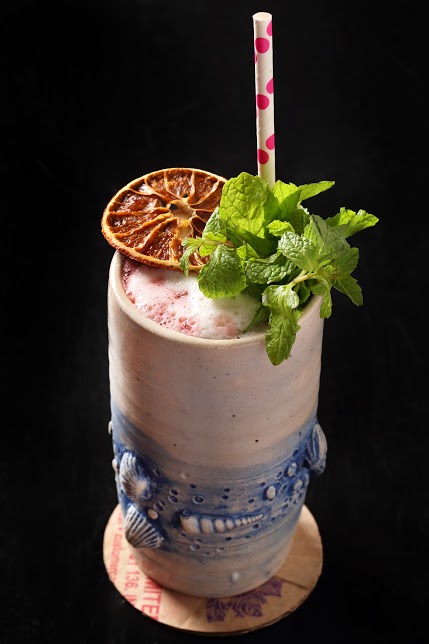 cashew in spirit
Summer loving
"Food is a very, very important part of who we are. It has immense powers to connect people. Breaking bread together can divide a nation and can join a nation. Food tells stories. It can bring people closer to together. It ignites a passion in you. There's food for the body and soul. It is a very important part of what we do. Food is not something to take lightly."
Balance to him is paramount. "Everything that grows in a country grows well and our bodies have adapted to that food. When I was growing up, we ate carbohydrates, vegetables, nuts, fruits, dairy, grains, and proteins. A healthy, balanced diet gives us all the vitamins we need. I think you should try to embrace all the food groups and not go overboard," he says, dismissive of food fads.  Eating seasonal and organic makes a difference. He believes the regional food movement will become bigger as people are realising the variety of food in their own backyard. "Regional food will grow. India has so much to offer that it won't get stale anytime soon."
 Chef Floyd Cardoz's Goa Kitchen
 Chef Floyd Cardoz, Culinary Director & Chef of Hunger Inc. Hospitality, the company behind The Bombay Canteen and O Pedro says his summer favourites are fresh and light. Gin and tonic with a slice of lime. Watermelon juice. Mangoes. Blood orange juice with club soda. Lightly cooked seafood—calamari and crabs.  And jackfruit and the summer fruits. He shares three of his favourite recipes
Kale & Apple Salad
Yields: Four portions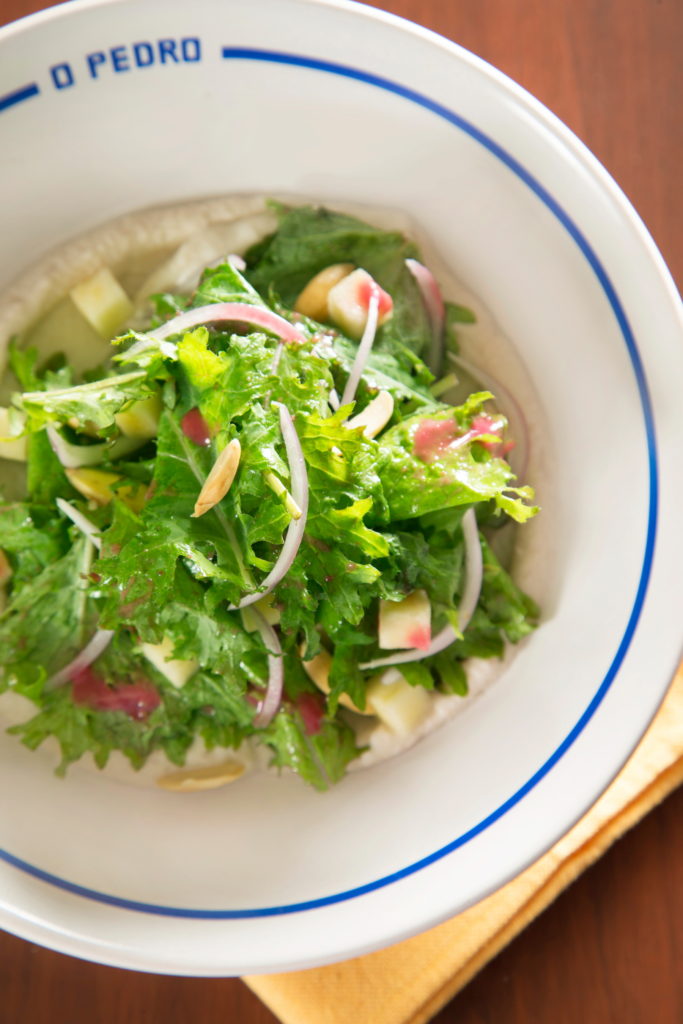 Ingredients:
Salad:
5 cup baby kale, loosely packed
3 cup baby arugula, loosely packed
½ cup diced green apple
½ cup sliced onions
8 tbsp toasted almonds
Kokum dressing:
½ cup unsweetened kokum extract
1.5 cup sunflower oil
2 tbsp green chillies
2 tsp grated garlic
1 tbsp finely chopped onions
2 tbsp jaggery
Salt to taste
Method:
Rinse the salad leaves gently in water and spin in a salad spinner to get rid of all the excess water.
Shingle the leaves on absorbent kitchen paper and cover with a damp kitchen paper. Store in the refrigerator.
Arrange the almonds on a baking tray in a single layer. Toast them in a pre -heated oven at 140c for 11-12 mins. Cool and slice each almond into three slivers.
In a large blender jar add in all the ingredients of the dressing except for the sunflower oil and salt. Blitz on high speed for 1 min.
Now reduce the speed to low and slowly add in the oil in a thin stream until all the oil is emulsified. Taste the dressing and season with salt.
In a large mixing bowl add in the cleaned salad leaves, the diced green apple and sliced onion.
Drizzle in 3-4 tbsp of the kokum dressing and toss gently making sure every leaf is glazed with the dressing.
Sprinkle with the slivers of toasted almonds and serve immediately.
Note:  The left over kokum dressing will keep in the refrigerator for 4-5 days.
Panji Green Watana Rassa
Yields: Four Portions
Ingredients :
2 cups dried green watana
1 cup chopped tomato
2 cups sliced onion
¼ cup cilantro leaves, packed
2 tbsp garam masala
½ tbsp fennel seeds
½ cup grated coconut
1 tsp brown mustard seeds
10 pcs curry leaves
4 slit green chillies, at a bias
4 tbsp sunflower oil
Salt to taste
Sugar (if you wish)
Method:
Soak the dried watana overnight in at least 8 cups of water.
Pressures cook the soaked watana on a low flame with 6-8 cups of water and 1 tbsp of salt till they are soft but not mushy. Drain the watana and save the water.
In small sauté pan heat 2 tbsp oil on a medium flame, add all the sliced onions and caramelise.
Remove into a bowl. Add in the cilantro, garam masala, fennel and coconut and grind to a fine paste with 1.5 cups of water.
In a large heavy bottom sauce pan heat remaining oil on a medium flame and add in the mustard seeds and let them splutter follow with curry leaves, and slit chillies.
Finally add in the tomato and cook till the oil separates. Lower the flame and add in the masala paste at this point and stir continuously.
Once the paste is cooked out add the boiled watana and 5-6 cups of the reserved water depending on how thick or runny you want your rassa. Taste and season with salt.
Serve the rassa hot with Bhakri, Pao, chapatti or rice
Beryl's Fish Curry
 Yields: Four Portions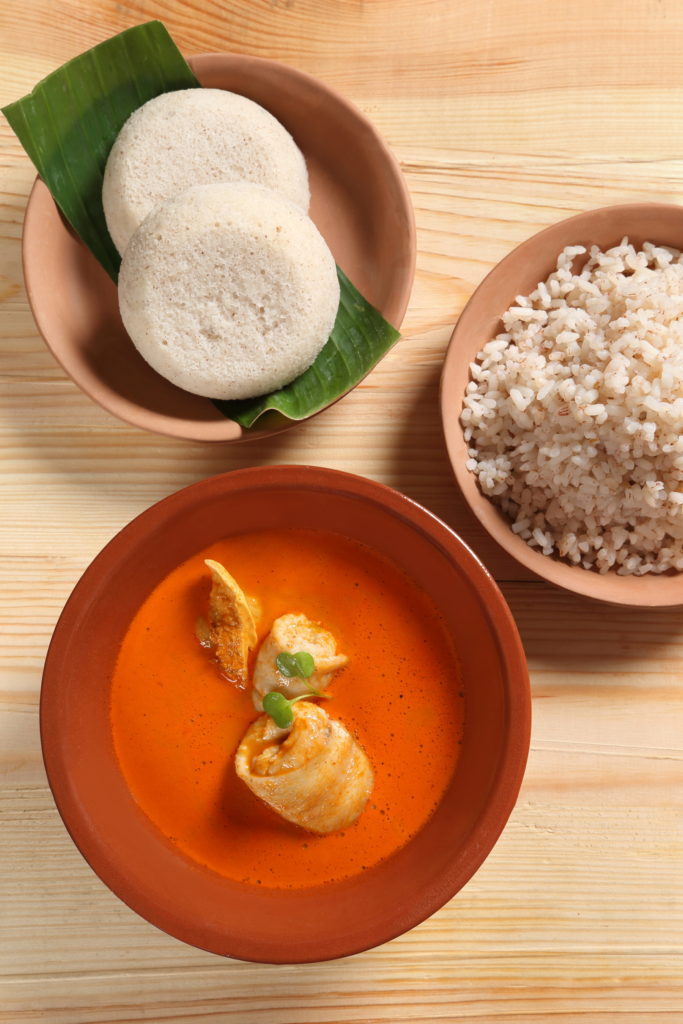 Ingredients:
1 kg silver pomfret darnes or black pomfret
½ cup grated fresh coconut
1 cup chopped onions
4 cloves garlic peeled
16 pcs Kashmiri red chillies (medium sized and de-stemmed)
¼ tsp cumin seeds
1 tsp turmeric powder
300 ml water to blend the paste
500ml water to cook the paste
800 ml coconut milk
2 tbsp tamarind paste
6 pcs dried raw mango
8 pcs tirphal
6 pieces spicy green chillies slit
Salt to taste
Method:
Cut the fish into darnes and pat dry. Refrigerate and reserve for later.
 In a blender or masala grinder, combine the grated coconut, chopped onions, garlic, red chillies, cumin seeds and turmeric powder. Grind to a smooth paste with 300 ml water and 1 tsp salt.
Take a large sauce pot and add the blended spice paste with 500 ml of water and simmer on a low flame. Stir occasionally.
 Reduce by half and strain the liquid through a fine soup strainer pressing solids through into a medium sauce pan.
Add in the green slit chillies, tirphal, coconut milk, raw mango and tamarind. Bring up to a simmer on a medium heat. Cook for 10 minutes. Stir occasionally. Season with salt.
 When ready to serve, reheat the curry on low heat making sure not to scorch the pan.
 The curry should be smooth and sport a bright orange colour. Pull out the fish darnes from the refrigerator 30 minutes prior and bring to room temperature. Season the fish with salt on both sides.
 Poach the fish gently in the curry for approx 6-8 minutes. Check for seasoning and serve with boiled red rice.
Images credit: Sanjay Ramachandran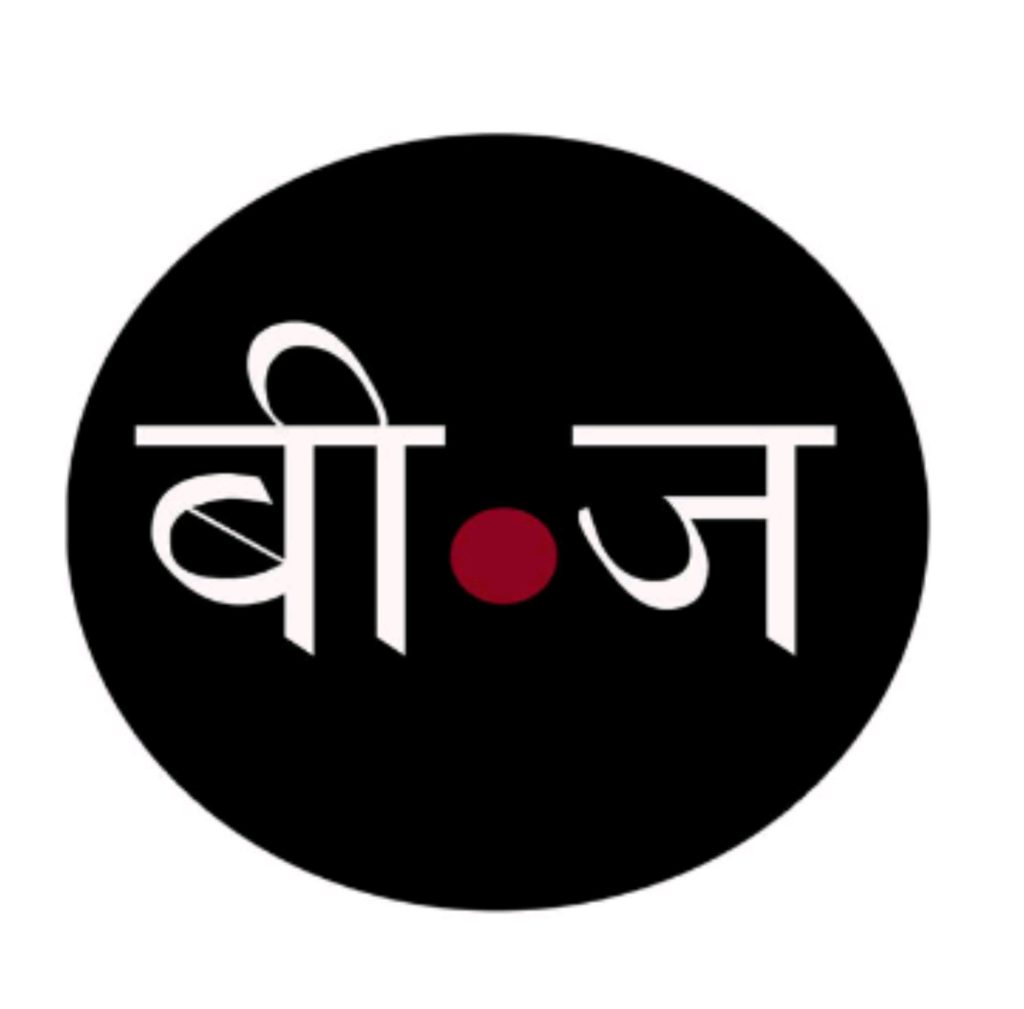 ---