Summer Fashion with a (fun) soul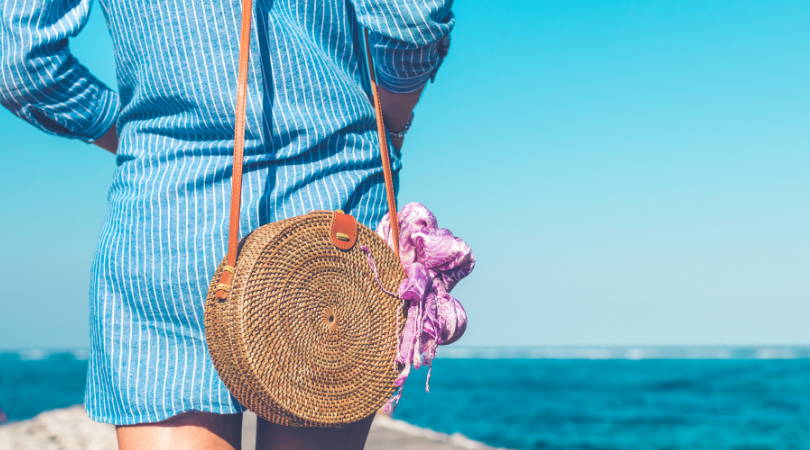 Shaking up slow fashion this hot, wet season, we present labels with a conscience and a dose of fun
For a hot minute slow fashion became synonymous with shapeless sacks floating down the runway in earth-toned hues. But not anymore. Sewing some fun in to fashion is our mid-summer and monsoon special issue. Leaving behind blah silhouettes and a severe palette, a few sustainable labels in India have livened up the rather dull conversation with something meaningful to say. Founders of our favourite conscious fashion labels pick the 'it' piece from their collections this season and tell us why we need them in our closets.
Aditi Mohoni, Founder, Aureole 
Before I launched brand, Aureole, I practiced law for six years, handling divorce and custody cases. An enriching road-trip across Gujarat led me to the discovery of khadi and other hand spun textiles. Shortly after, Aureole was born with an idea to make functional clothes for modern women. Our clothes are made mindfully respecting the environment and the craft communities who are involved in their production. We believe in clothing that surpasses seasons and will be a part of your life for years to come. 
Aureole fun facts 101
Our initial idea was first drawn up on a sheet of tissue paper! We hired our first master ji at 10.30 pm from a small tailoring shop in Tardeo. The entire conversation took place in the car that night. For the first two years we had the worst luck with our photoshoots. One time the photographer lost all images post shooting. Another time our makeup artist cancelled at 5.30 am on the day of the shoot. (which had to begin at 5.00 am!) And once, while shooting at a studio in Colaba, where some tar work was happening on the roof, the entire studio was filled with smog. All the photos from that shoot are hazy! Yet, we thrive!
Hot season tips:
I'd recommend investing in some key wardrobe staples and styling them in your unique way. My style is minimal and I thoroughly enjoy wearing the pastel pieces from our summer collection. The cottons a light and airy, with just the perfect pops of colour.
 Our 'it' piece It has to be the Verano skirt. It's definitely my favorite piece. For starters, I'm just so happy with how the fabric turned out. It was the first time I had designed a fabric that had more than 3 colours! It's a perfect pleated skirt, made from the softest khadi and dyed in earth-friendly shades. But most importantly, it's really comfortable for long and hot days. andbeginagain.in
Babita Jain, Founder, Prana
It has been busy times. I became the chairperson of FLO Ahmedabad and founded Prana, a lifestyle fashion and home accessories brand. The label includes a range of scarves for women and their best friends, dogs. I am the artist who creates the prints behind the scarves, inspired by the women who surround me. Each print comes from a place of love. Every print made by me is so unique that it cannot be copied, even by me!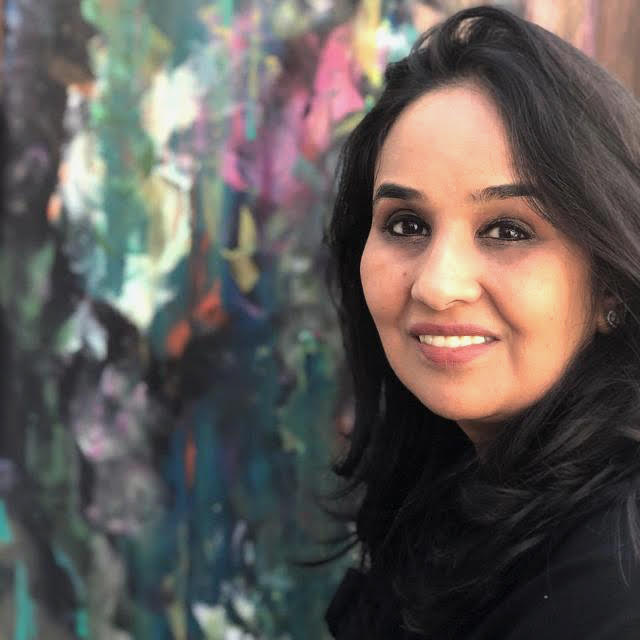 Prana fun fact 101:
Our scarves transform the way people feel. The prints, the colours and the fabric have a positive effect on people's moods. When it comes to scarves, there are over 100 ways of wearing them! And we're soon launching a matching dog and dog mom range too!
Hot season tips:
The trick to staying cool this summer is to wear chic cottons and linens. Always invest in accessories, as these can be mixed and matched with all outfits.
Our 'it' piece
Our Rainforest Sunset scarf is made from Peace Silk or Ahimsa Silk, which has a cotton-like feel to it. It's perfect to drape over your summer outfits. houseofprana.in
Kavisha Parikh, Founder and Creative Director, PATCH over PATCH, an upcycled fabric story
Upcycling textile waste fabric, we juxtapose a variety of colours and distinctive textures adjacent to each other to create meaningful design.At PATCH over PATCH we don't believe in ephemeral fashion, but in timeless creativity, mindful consumption and seasonless basics.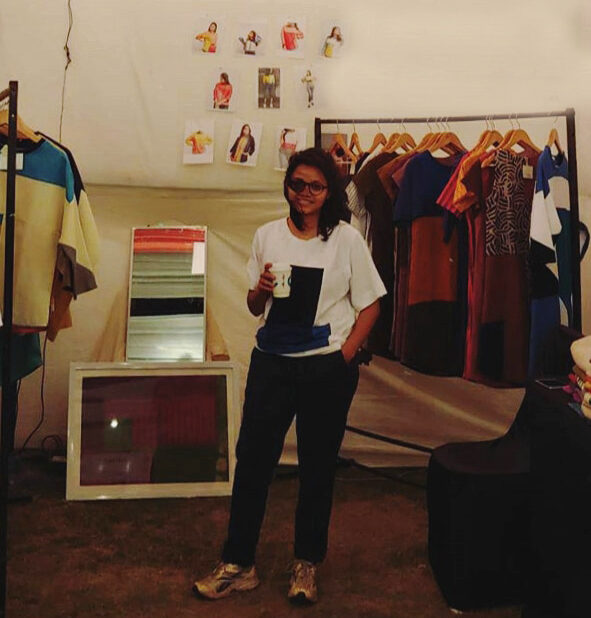 PATCH over PATCH fun facts 101:
Our garments are made in our home studio using only upcycled fabrics. We started with a collection of simple Kimono tops in different colour patchwork combinations. Our packaging is made from waste fabric of menswear tailor shops. And the design is such that it can double up as a cushion cover.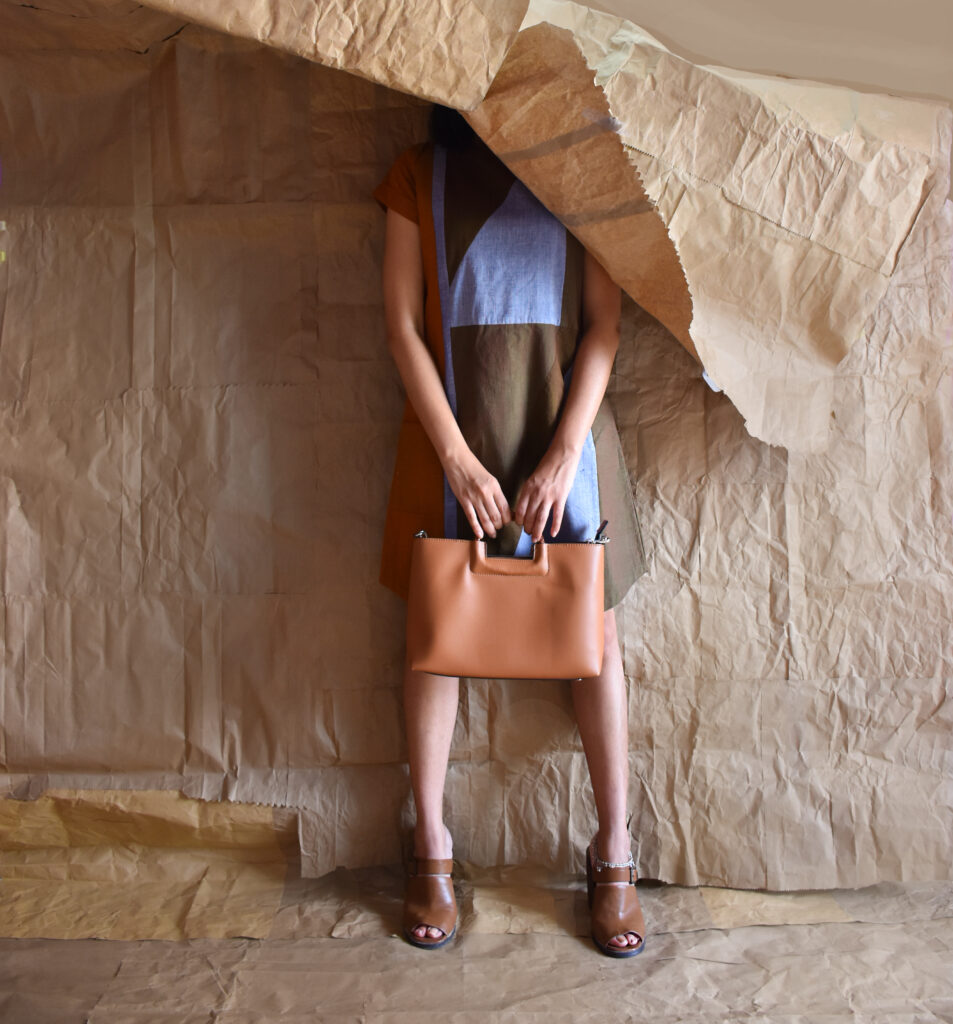 Hot season tips:
Comfortable, versatile and expressive clothing are key. Simple and effortless. I look for thoughtfully designed, the finest quality and long-lasting garments. For me personally, I thrive when clothes are light and easy. Take time to find your own personal style and find mindful clothes that you'll love to wear again and again. You can wear the same piece in different combinations or with different accessories to make it look new. Be original to your style. And try to minimise the number of clothes you own by removing everything which is not needed.
Our 'it' piece
The ' contrast shift' dress. The shape allows for freedom of movement, making it easy to move around. Available in contrasting colours and graphics, it is shapeless yet proportionate. The dresses are one-of-a-kind. You won't see someone else wearing the same outfit. (take that fast fashion!). It can double up as a formal dress too. Wear a jacket over it and glide straight into the night. https://www.instagram.com/patchoverpatch_upcycled/
(Art direction, Styling, Photography by Shreni Chauhan, Fashion Stylist)
Mahima Gujral, Founder, Sui
A nature lover at heart and an entrepreneur, I grew up in the fashion industry, due to my family business. When I learnt about the impact of fast fashion on our world, I knew I had to be a part of the change. Each piece of Sui (needle in Hindi) promises a green heart up your sleeve. Sui clothing is crafted keeping the earth and you in mind. My aim is to promote green fashion that is versatile, has close to minimum impact on the world, looks after its workers like family and is relatable.
Sui fun facts 101
We love to journal. We bring thoughtfulness to all the little things that make us who we are. Every little embroidery you see on our outfits have been inspired by our travels and photographs. Our conscious clothing always tells a story, and reflects the inspiration of its maker and its journey. I work remotely from Singapore and travel back and forth for work. This isn't always fun, but it's exciting and has given me a beautiful perspective to life. Our travels amidst nature teach us daily to savour the journey, the little moments and most importantly, our world. When we become conscious, we create a change.
Hot season tips:
Breathable fabrics and comfy oversized dresses! There is no better way to look chic, yet stay comfortable in summer! Choose the silhouettes you find flattering, unique and joyous. Have fun reading about their journey, and what makes them special! You're already doing your bit; slow fashion does not need to be serious. And once it's yours, spread the love! Make your outfit a part of conversations!
Our 'it' piece
Our Sereno Dress is crafted in beautiful organic herbal dyed khadi, sourced from a small cluster near Ahmedabad. The fabric was dyed in herbs in Ahmedabad, where all waste water gets recycled. This dyed fabric is then crafted by our amazing team in Delhi. The silhouette flatters all body types. What's unmissable is an adorable message embroidered on the back, "You had me at sea," giving it a summer soul. Pair it with a chunky neckpiece or flip flops. wearesui.com
Natasha Tyagi Sachdeva, Founder & Head of Design and Creatives, Taaka Clothing
I graduated from NIFT Bangalore, with a degree in textile design in 2009. Working in fashion retail made me understand that the business cycle of fast fashion is bound to break soon, due to its unsustainable processes. Taaka was born in Bangalore. I chose not to create afast, unethical, quantity driven, wasteful brand. The label is not bound by trends, seasons or margins, instead, it is guided by stories that are laced with details of real life and craft. We're honest people trying to work with integrity and transparency. We want to enable you to make informed decisions.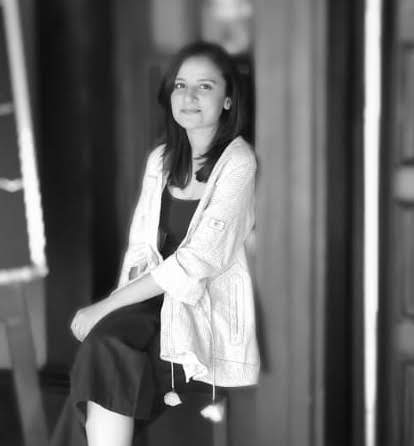 Taaka Clothing fun facts 101:
We're a super tiny team of 12 people only. Every Taaka piece comes in a hand-made muslin bag, which can later be used for storing veggies, accessories, shoes etc. Each Taaka piece comes with lifetime repairs, no matter what the damage. If it can be mended, we'll do it. Our mantra is 'don't ditch it, stitch it.'
Hot season tips:
I absolutely love wearing natural fibre clothing in light colours with an easy fit for complete breathability. I love wearing Taaka because I design them keeping in mind every aspect of comfort as well as their ecological impact on the planet. I stay away from denim, and stick to lightweight linen or khadi for summer. It's easy to refresh your summer wardrobe. My personal signature touch is to add small badges or hand embroider small hearts or stars, and contrast stitch-lines, etc on all my old clothes that need a little pop. I also love getting my clothes re-dyed to give them a new life! Go to your nearest darzi uncle and try patch old clothes together to make a T-shirt or a dress. 
Our 'it' piece
Our Jericho wrap jacket from the Unbound collection. It's an uber comfortable wrap around with fine needlework on the drop shoulders. It's perfect to layer up on top of a camisole, or be worn as is. The icing on the cake are the handmade bell-shaped tassels which hang lovingly with each dori, adding playfulness to the summer outfit. taakaclothing.com
Tanya Jain, Founder & Designer, Pasithea Lifestyle
Growing up in the city of Ahmedabad, I had an insatiable streak of creativity running through me that persists.  An inquisitive child, I have always been inclined towards the arts. My fascination with the human shape drew me to fashion, and I graduated from ParsonsSchool of Art and Design. I then went out to found Pasithea, a conscious indie luxe lifestyle brand. My vision for Pasithea is fuss-free fashion with a minimal carbon footprint, which outlives seasons with classics that can be worn over and over again. Our deep commitment to conscious fashion at Pasithea translates into our three-fold objective: care for our creators, customers and the community.
Pasithea Lifestyle fun facts 101:
Our Malhaar shoot took place at a stud farm. Out of their 10 horses, we were lucky to get a mare to shoot with! A lot of our pieces can be worn inside out and backside front. Our logo points at 7 o' clock and signifies day (sun) or night (moon), based on our all-day comfort philosophy. 
Hot season tips:
Summer is the best time to bring white linens. Shake up your summer wardrobe by having clothes swapping parties with your family and friends – a great way to embrace slow fashion in a fun way. 
Our 'it' piece
Our 'It' piece is our Nysa Top, which comes in pristine white with a boat neckline and high side slits. It's extremely versatile and we've had customers wear it to work, brunch, dinner and other occasions. pasithea.in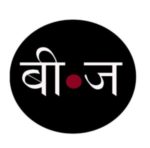 ---