The clean face cleansers you didn't know that you needed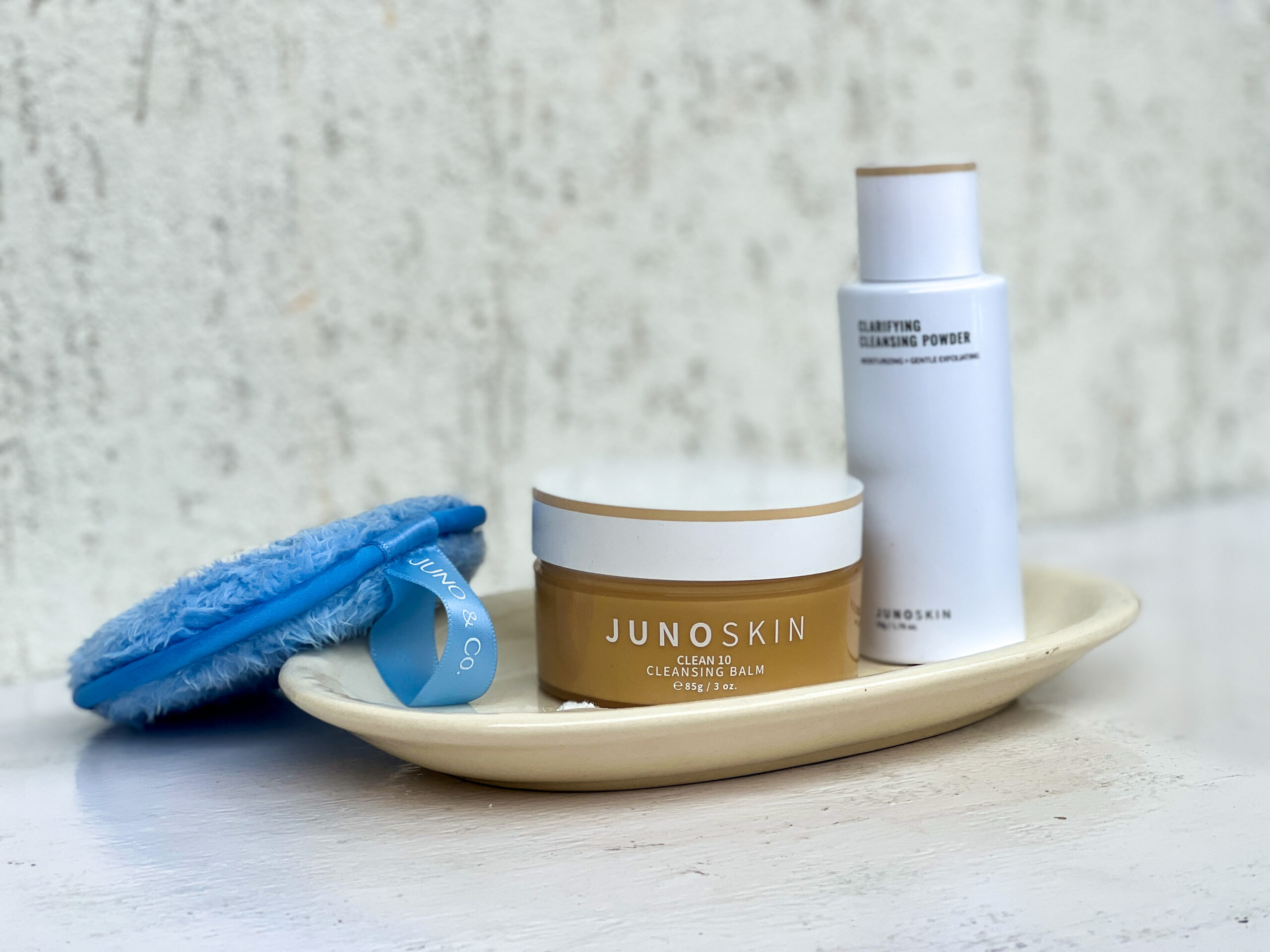 The balm + powder duo from Juno & Co. have upped my cleansing game
I've been a double-cleansing fan since childhood. I follow a special regime of cleansing milk (now miceller water) followed by a face wash, topping it off with a moisturizing routine (that's for another day). This incredible meticulousness was thanks to Delhi's heat, teen hormones and hereditary acne. But it's a routine that's stuck to me much like 90s kitschy fashion. I usually grabbed whatever was available, but not necessarily clean face cleansers.
Two years ago, affordable green skincare brand JUNOCO launched in California. Their Clean 10 Balm, with only 10 ingredients went viral on Tiktok  and got rave reviews. When they got in touch with me to review The Ultimate Cleanse kit-Clean 10 Cleansing Balm, Clarifying Cleansing Powder and CleansingCookie, I was happy to try the clean face cleansers.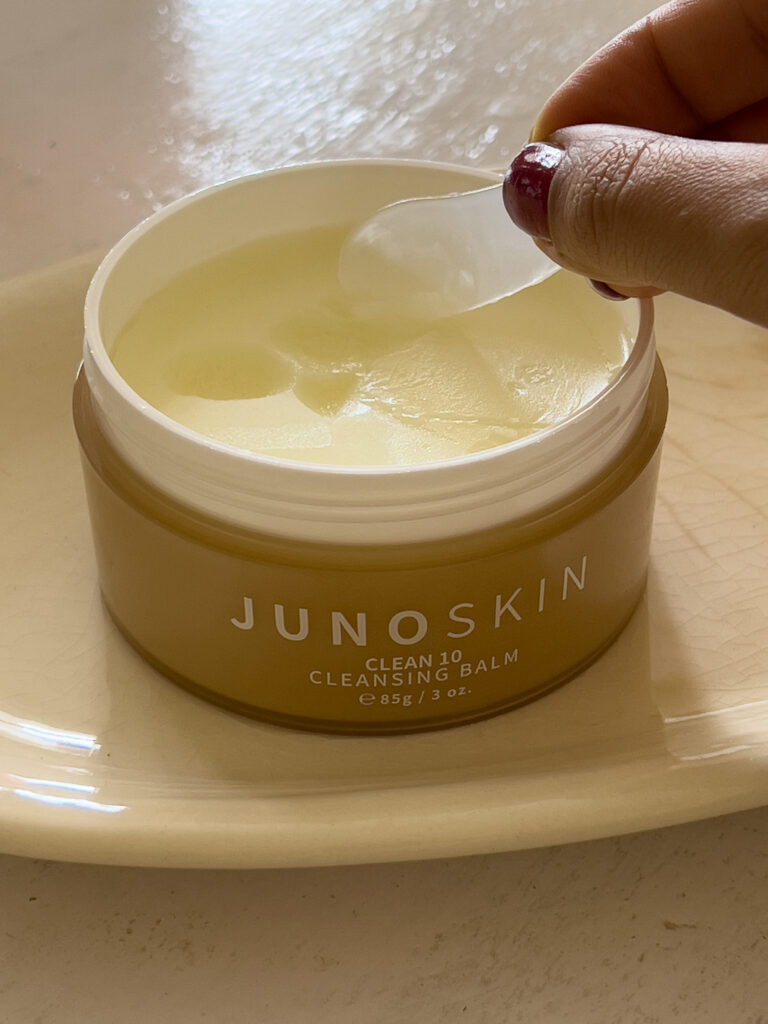 What's in them
The label's thrust is on minimal ingredients, sans unnecessary fillers or microplastics. The products are vegan, and come in FSC-certified recycled packaging in PET containers, both which are recyclable. (After use, give them to your local recycler). While the cleansing balm is made in China, the powder is made in Korea. (The founder Mira Torres says that the products are free from parabens, phthalates, petrochemicals, sulfates, artificial preservatives, synthetic fragrance and colours, silicones, mineral oil, phenoxyethanol, PE or EDTA)
The gluten and cruelty-free Clean 10 Cleansing Balm contains just 10 ingredients. (You can read the list here ) The main ingredient is Japanese Pearl Barley Magic that is said to hydrate, brighten and deliver vitamins to your skin. It also contains citrusy California tangerines, giving it a dreamy scent. The anti-ageing, antioxidant rich Vitamin E in the cream helps keep skin plump.
Meanwhile, the powder is made from rice wine lees extract that strengthens skin barrier and papaya enzyme (I love paw paws and in the mornings slather on the gooey peels on my face!) that sloughs off dead cells from your skin. It also contains corn starch and hyaluronic acid. (You can see the ingredient list here).
Finally comes the cleansing cookie. However, the reusable makeup remover pad is not made from sustainable materials. (it's made from polyester and cotton microfiber). You can wash it in the machine (pop it into a Guppyfriend bag or use a Cora Ball to catch the microfibers). I wash it with minimal water and soap and hang it to air dry. It's super soft, faux fur style, and can be used to gently exfoliate.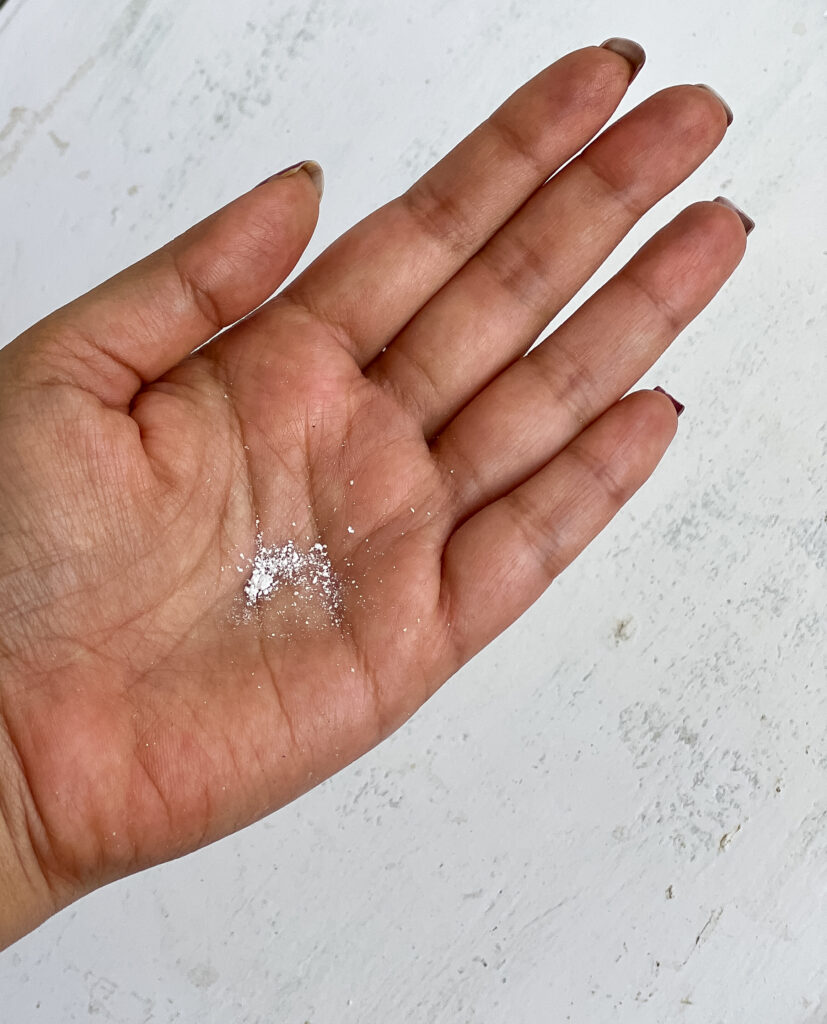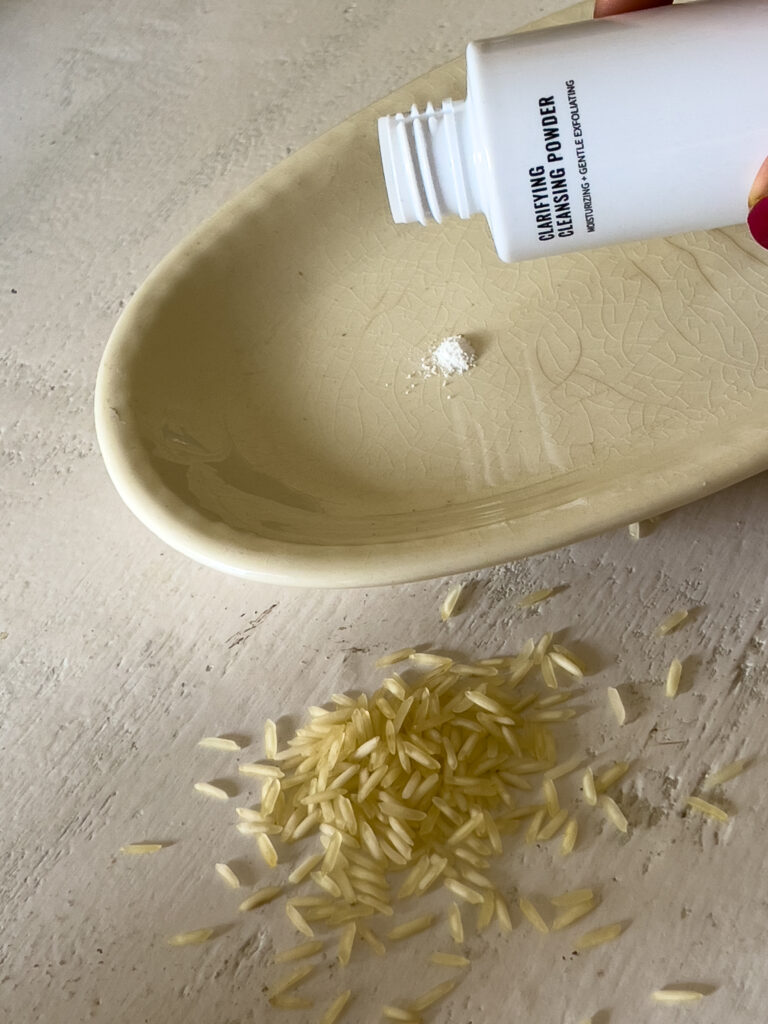 The ritual
The Clean 10 Cleansing Balm comes with a wee little spatula for you to scoop out. The balm is a pale lemon in colour, like translucent beeswax. I hollow out a nob, melt it in my palms and rub it on my face and neck. Fermented barley is said to break down formulas into smaller compounds. Though I don't wear heavy makeup, the grime, pollution and pigments that seem to normally stick after step-one of my typical cleansing routines, melt away magically. I love how emollient this balm feels on my face (literally Vitamin E soaking into my skin). I read a few reviews where people have written the balm melts in the container, but even in Mumbai's heat, it's certainly soft, but not liquid.
I follow it up with the cleansing powder. I've never used a cleanser in powder form before and the first time I end up dumping a lot in my hand. Powder-to-foam is a revelation. Just wet your hands, add a pinch and you feel like you're rinsing your face in clouds of tulle.
When I started using the products, I thought I would prefer the balm. But the powder has won the cleansing sweepstakes. It gently removes the balm, and yes, throwing in a cliché, it hasn't stripped my skin dry! This is a good time to bring in the cookie. After making some frothy foam on my face, I dampen the cookie and wipe it all off. Then I rinse my face thoroughly. It took a few decades, but I feel like I'm acing my cleansing game.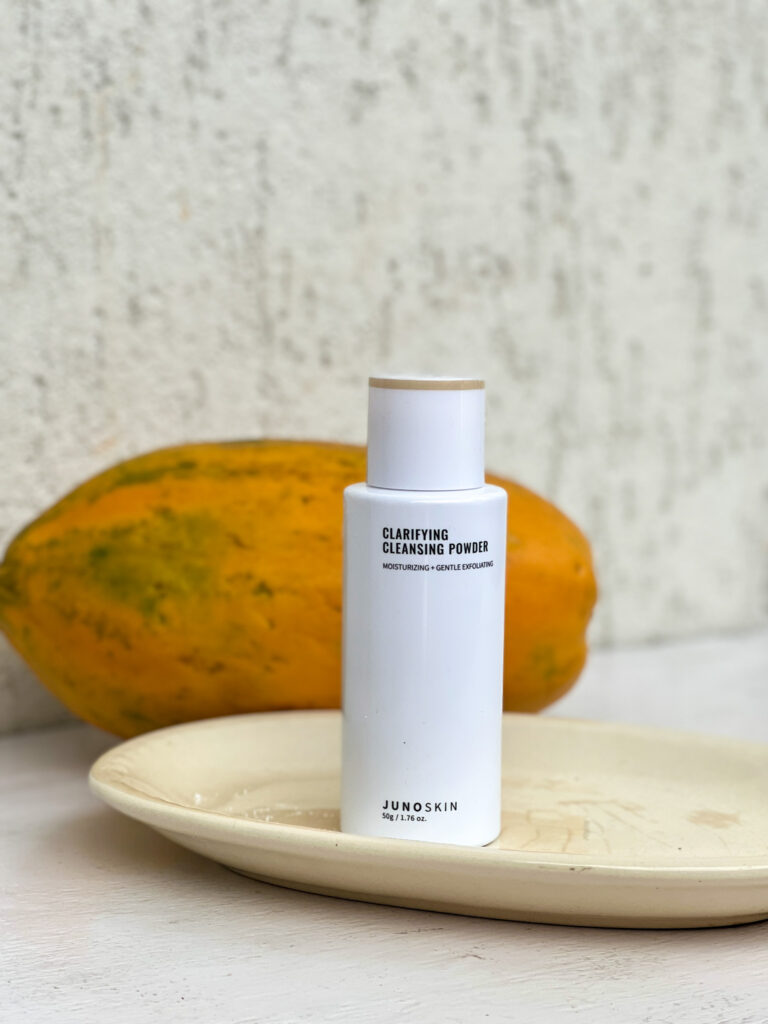 I don't necessarily use them together.
Sometimes I just use the balm, other times I use the powder. When I'm feeling extravagant with loads of spare time to pamper my skin, I use all three. As recommended with any product, always do a patch test to see if they suit your skin.
In the meantime, my peak cleansing ritual is just about to begin.
This post is sponsored, but the review is mine
---