The Dotted Line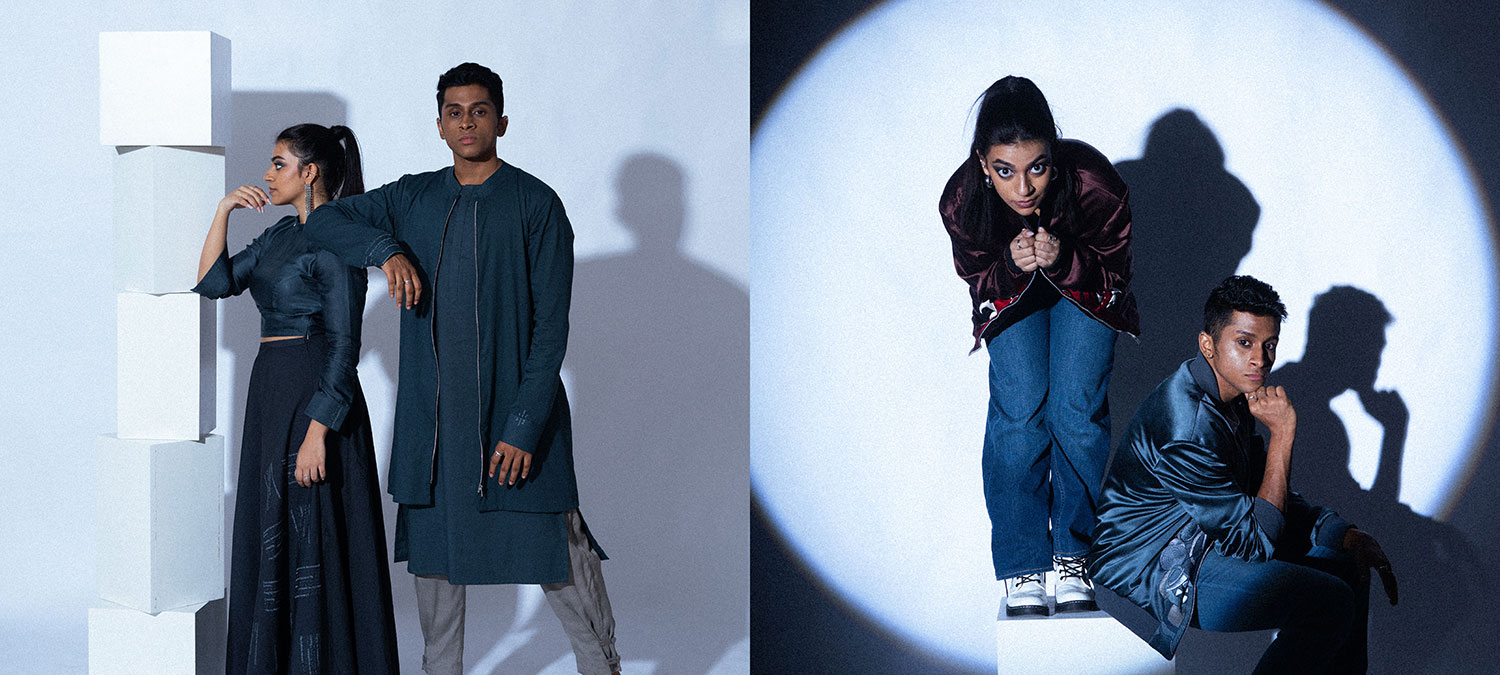 BY ARYA brings a modern perspective in reviving craft traditions in global Indian fashion
Arya Giri's label BY ARYA strives to revive traditions while creating a vocabulary for global Indian fashion. Since childhood, the designer has been exposed to weaver communities and craftsmanship, through her mother, Bindu Giri, founder of an eponymous eclectic heritage handloom label. A global Indian with royal lineage, Arya has a degree in Fashion Media and Industries from Lasalle College of the Arts, Singapore. She writes for Beejliving about her young label and the first collection, The Dotted Line.
"Seven-year-old Arya sat attached to her mother's hip, as the latter showed her latest handloom Kanchivarams to her dear friend, Meena. Arya sat eagerly, eyes darting about, catching every detail, enamored by the sun's reflection on the glistening pure gold zari. She scuttled across the warm Singapore house, hopped over the steps of a polished wooden staircase, and disappeared. Her Mother and aunt sipped on their chai and waited. Arya rushed over with a heap of glossy Origami papers. Her mom let out a gentle giggle, making way for her little girl. Arya sat next to Meena Aunty and said, "See this, aunty. It's a parrot green body with a purple design. I know this sari will look so pretty on you!" and Meena Aunty played along. "Hmm yes baby, this is beautiful, but do you have anything in pink?" This game was a favorite common occurrence for Arya's mom and her clients. I suppose you could say that's where BY ARYA was born.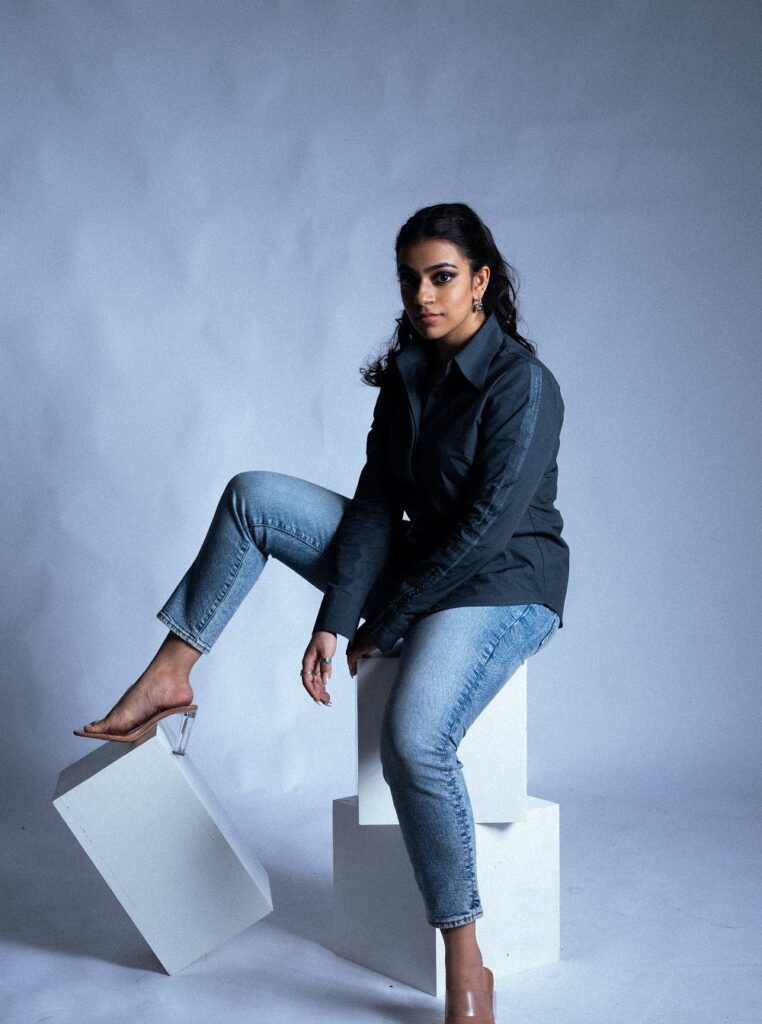 Embracing her roots
My story spans across numerous longitudes and latitudes: Missouri, California, Singapore, Chennai, and other places. Moving constantly during my formative years, I was aware of my cultural roots and identity. The two constants in my life, which completely transformed it, were and are classical dance and handlooms.
My mother is a huge inspiration to me. Hailing from the Royal Zamorin family, she set out on a quest to revive handlooms that perished with colonization and industrialization. So, you can imagine how our family trips to India were, all punctuated by the background symphony of jacquard punching cards and the shuttle across the looms. I majored in Fashion Media and Industries at Lasalle College of the Arts, in Singapore, and ultimately starting BY ARYA.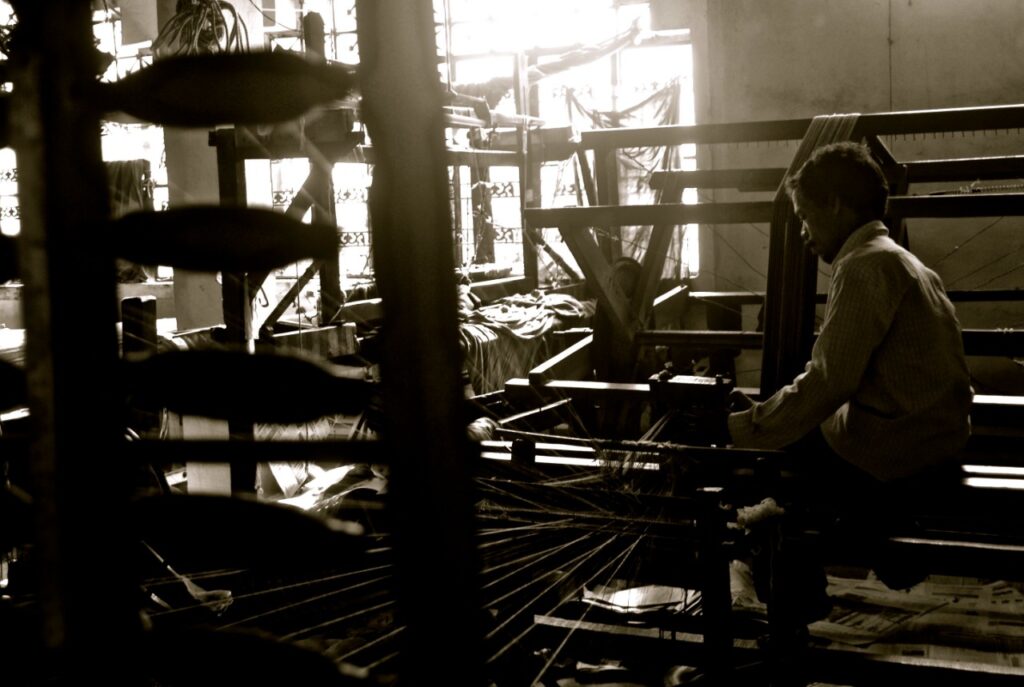 Looking inwards
BY ARYA is a brand that was created from a need to create garments from the global Indian perspective. Having grown up across the globe, I understood my Indian roots more through tangibles, than the intrinsic nuances of our culture. This brand is my endeavour into exploring the depths of my culture in an innovative, idiosyncratic manner. I have a small workshop of about 20 hand-embroiders, tailors, and weavers. BY ARYA is a brand built with purpose at every point of the experience. Some values are tied deeply to the narrative, be it sustainability, slow fashion, and hand artisanship. These elements drive the entire production, along with the messaging, forming the core of every collection.
Being a part of the Indian Diaspora impacted my design process and sensibilities from the beginning. I cared about inculcating our heritage into the pieces. as well as exploring a poetic narrative.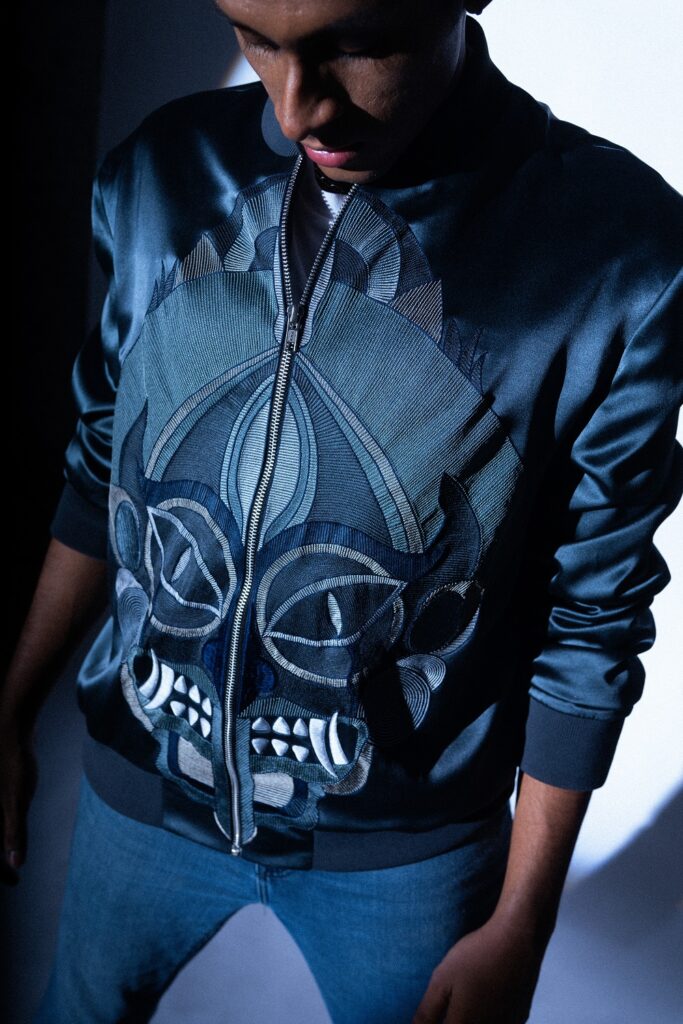 Dotting the line
While there are many prêt labels available in the market, ours is specifically designed for those who are culturally introspective. Not through over-the-top motifs, but through an everyday aesthetic that makes them feel more in touch with themselves. Personally, being a sustainable or ethical brand is not a differentiator anymore, but should be a requirement. We use organic fabrics and tie in cultural sustainability with our creations through the use of handloom textiles rooted in Indian heritage.
The Dotted Line is a collection that explores the significance of handlooms from a cultural and sustainability perspective. We've used a slates and stones color palette. Jacquard punching cards are illustrated as a manifestation of the entire weaving process.
In a lot of ways, I believe my endeavour is to foster innumerable metamorphic relationships that hold meaning, such as that between Meena Aunty and Little Arya. Namely, relationships that are transcendental in nature, and pivotal for the self. Each thread marries the next, to ultimately create a textile. Akin to a community of like-minded individuals coming together, bonding over their idiosyncrasies, confusions, and loss of their identity. That's what I dream for BY ARYA.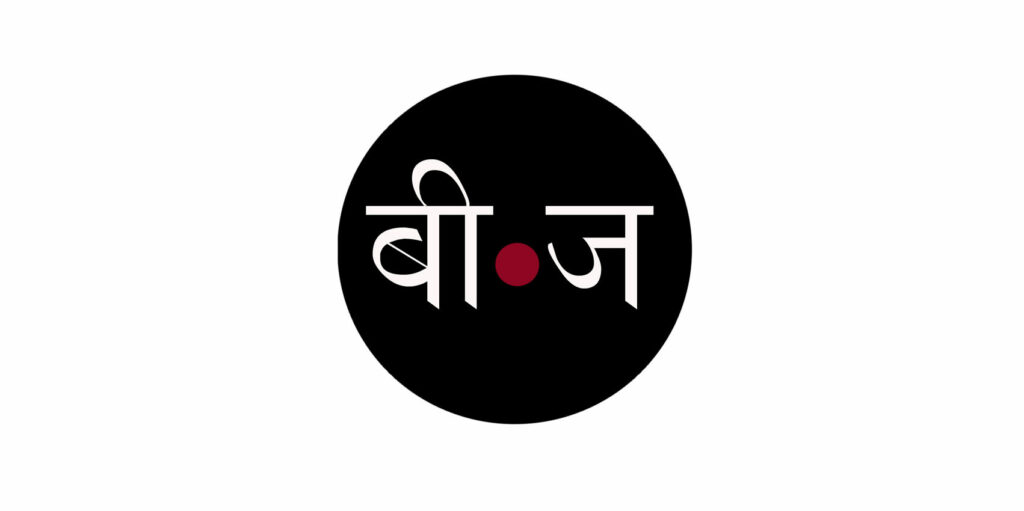 ---