The Feminine Gaze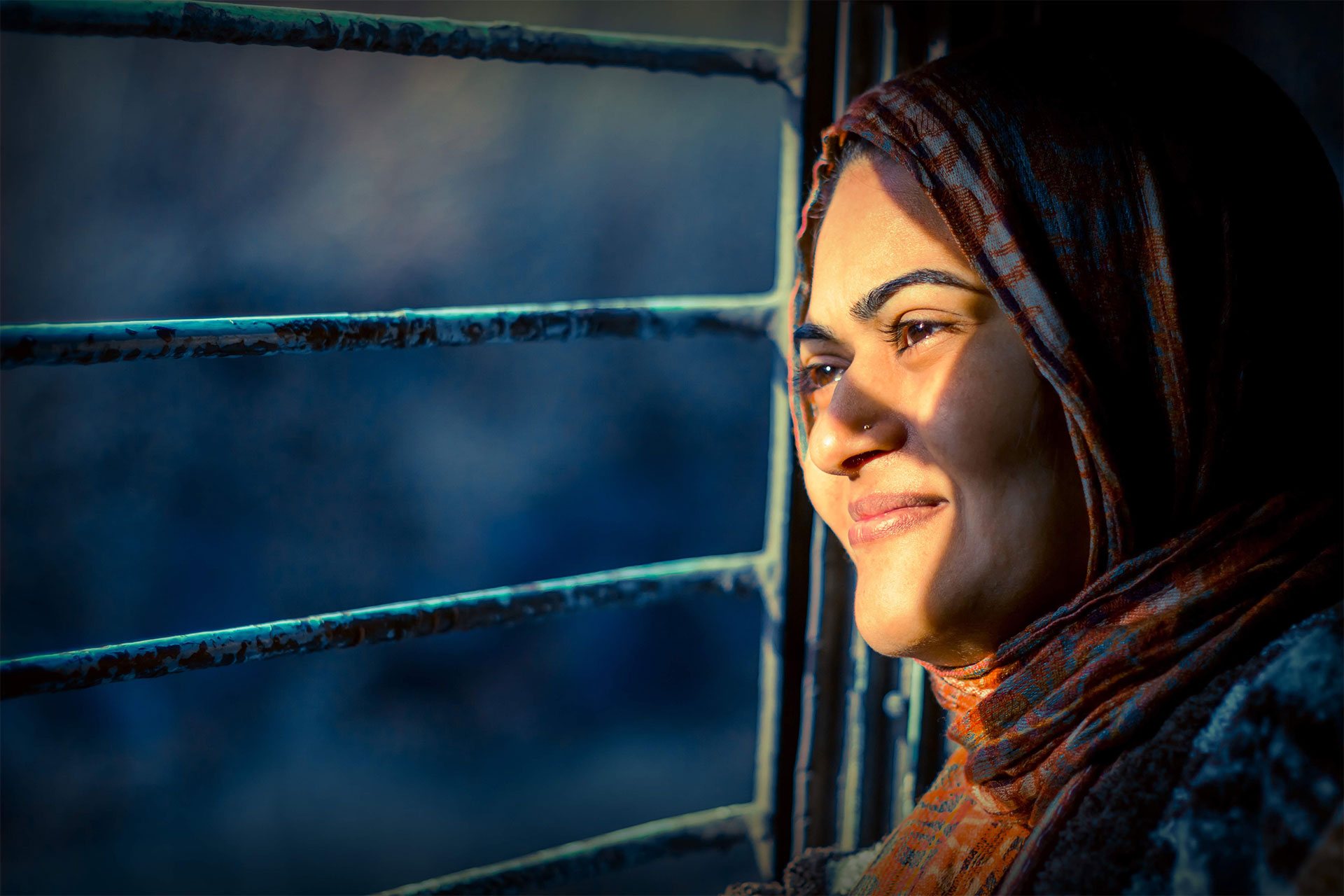 How do we find our calling?
In a two-part series, we look at pioneering women from the Indian subcontinent who went against the grain to follow their heart, defying odds and setbacks. Occupying centerstage at the first Marriott TED Fellows Salon to be hosted in India, our first piece follows the life of Zubaida Bai, Founder and COO, Ayzh, a for-profit social enterprise that focusses on women's health
A sickle. When Zubaida Bai landed in the thatched hut of a midwife about a decade ago, she asked to see the tools which the lady used to deliver babies. The midwife raised a sickle, the apparatus she employed to severe the baby's umbilical cord from the mother, an image which rattled Zubaida Bai to the core. Her mind flooded with thoughts of the infection she struggled with for a year after childbirth, despite having access to the best medical care. Ragged bits of a conversation she had with her father, who had lost his mother to childbirth, flashed through her mind. This moment would go on to define her career.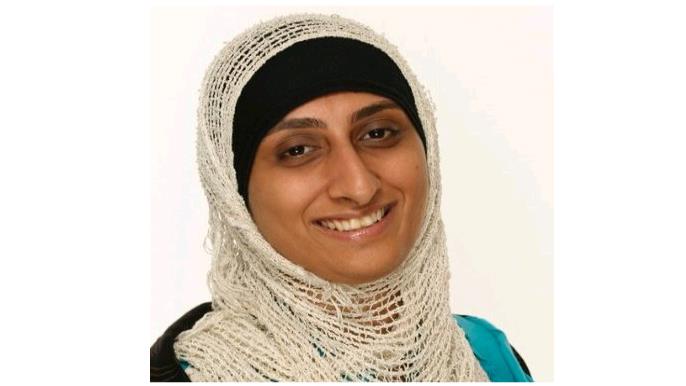 Zubaida Bai, the founder and COO of Ayzh
One of the three women entrepreneurs who took to stage at the Bengaluru Marriott Hotel at the country's first Marriott TED Fellows Salon, the soft spoken Zubaida Bai, the founder and COO of Ayzh (pronounced eyes), is the creator of the simple but revolutionary 'clean birth kit.' The Ayzh flagship product, the Janma birthing kit, comes in a jute purse that's gifted to the new mother. The simple product is designed as per the 'six cleans' of the World Health Organisation: an underpad, a surgical blade, cord clamp, soap, sterile gloves, and a jute pouch. It is not that other birth kits don't exist. But they were products that the rural women were uncomfortable using. "The premise of our business is to serve people who are economically poor, but are not poor in mind. If you give them an affordable product whose value they understand, they will definitely invest in it," says the engineer-turned-entrepreneur whose for profit social enterprise Ayzh is set to transform the ecosystem of women's health in the developing world.
This event was part of Marriott Hotels' global partnership with TED, with a premise to hold salons in the brand's flagship hotels across the globe, sparking ideas and stimulating meaningful conversations with their guests. Before Zubaida Bai took to stage, over a cup of coffee, she took me through her journey to find her calling.
Tell us how you got Ayzh off the ground.
I had a very strong mother and a supportive father as well. They stood by my decisions, whether it was to pursue mechanical engineering or an MBA abroad. And, I did end up with a rather feminist husband. I always knew I wanted to give back to women, but I didn't know how. At that point I thought being a strong, independent woman who could contribute to society was enough; social entrepreneurship just happened.
Instead of taking the traditional corporate job route, I chose to become a product development expert for rural India, travelling across the country. I eventually quit to form Ayzh, an enterprise which would look at issues from a different lens. My husband and I had both very strong mothers, so we knew this venture would revolve around empowering women. I completed my MBA in Social and Sustainable Enterprises and was searching for ideas, when I had the chance encounter with the midwife. That was the turning point for me.
We sold my wedding jewellery to get the company off the ground. This was my first investment, before we got investors who believed in the business on board. My husband looks after finance and strategy, while I am the product development person. As a crazy leader, I believe all you need is one follower, and I found that in him!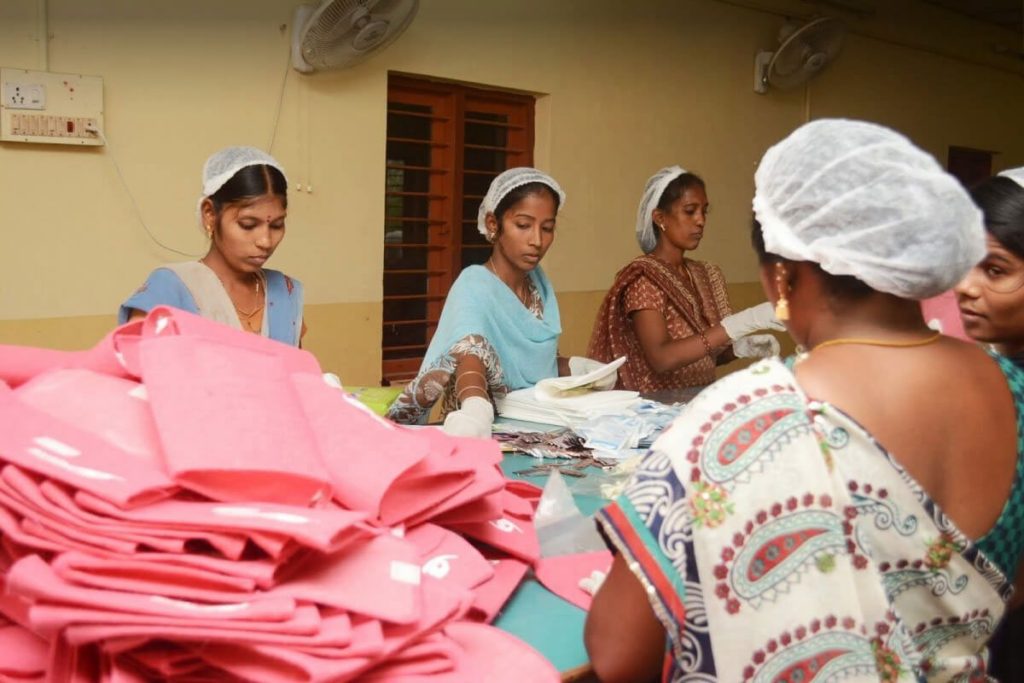 Ayzh has benefited nine lakhs mother and babies, and have sold about 2.5 lakh birth kits in India and Africa
Did your engineering degree come in handy for this 360-degree shift to maternal health?
My engineering skills did come in handy, especially for design, development and processes. I had to learn about the field of maternal health. You can assume I'm a gynecologist without a degree at this point. (laughs) There was a lot to learn and unlearn on the medicine side of things.
When you started out, what kind of social entrepreneurship ecosystem existed? How far reaching has been the impact of the Janma Birth Kit?
When we started Ayzh, social entrepreneurship as we know it did not exist. Now it's pretty much the norm. Amazing organisations are operating, supported with a lot of activity on the government side of things as well. Ayzh has always been a for profit enterprise-every kit is sold for profit. Even donations we accept only through a strategic partnership.
We have benefited nine lakhs mother and babies, and have sold about 2.5 lakh birth kits in India and Africa. But there are 60 million births between India and Africa, so what we are doing is just a drop in the bucket. We need more advocacy and policy level interventions for Ayzh to scale and grow. We are setting up a sales office in Kenya, because it is important to have a physical presence on the continent to manage sales.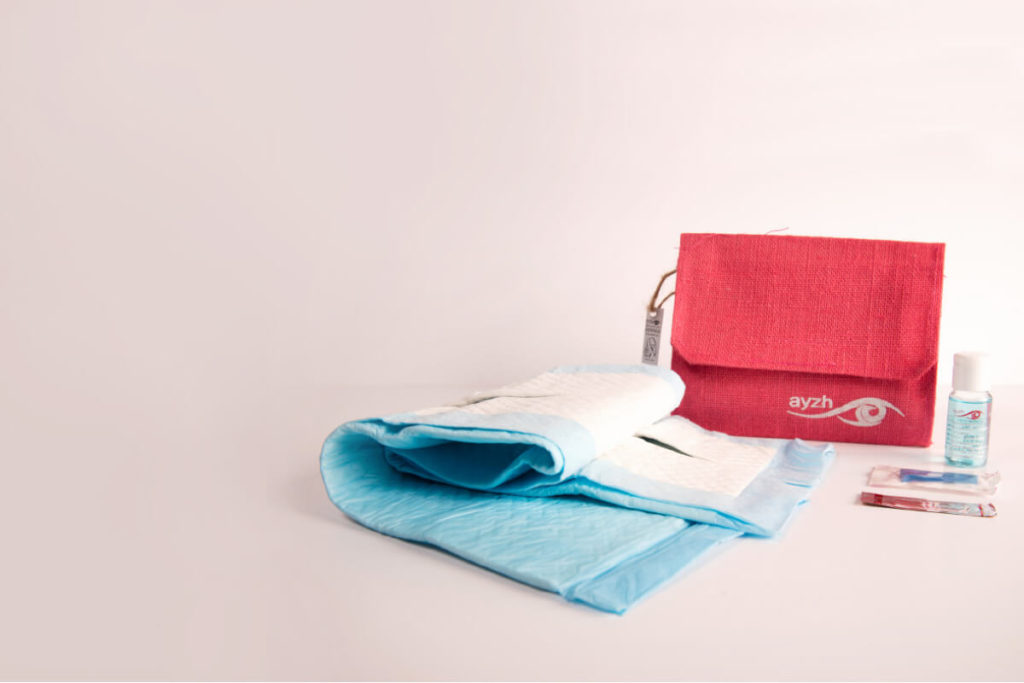 The Janma birthing kit is a simple product is designed as per the 'six cleans' of the World Health Organisation: an underpad, a surgical blade, cord clamp, soap, sterile gloves, and a jute pouch
How challenging was it to introduce and distribute the Janma Birth Kit in the Indian market? Did you face any resistance?  
We work with a top-down approach. We did start selling the product to women directly. But given the doctor patient eco-system in India, if the patient took such a product to the gynecologist, she would throw you and the product outside her clinic. So, we quickly changed our strategy and now we educate nurses, health care workers and mid wives. We've been present in the market for about seven years now in India and Africa, and about 98 per cent of our kits are used by institutions and the remainder are used for home births.
Though we have not cracked the code with the Indian government yet, we are working with governments, agencies and non-profits across the world.  Around 400 hospitals, including Indian ones use the Janma birth kit. Our strategy is that we want to find intentional stake holders, we don't want to force anybody to adopt it. More than a product, it is a behaviour change tool. The bag that the kit comes in serves as an advocacy tool.
Why haven't you been able to work with the government in India? What roadblocks are you facing?
The process of tendering is very complicated. We have submitted many tenders to the state governments but they never go through. It is a huge budget for them. Our supplies are there, but are sporadic, and we are trying to bring everything together at a single point. We are in active talks, but it will take time.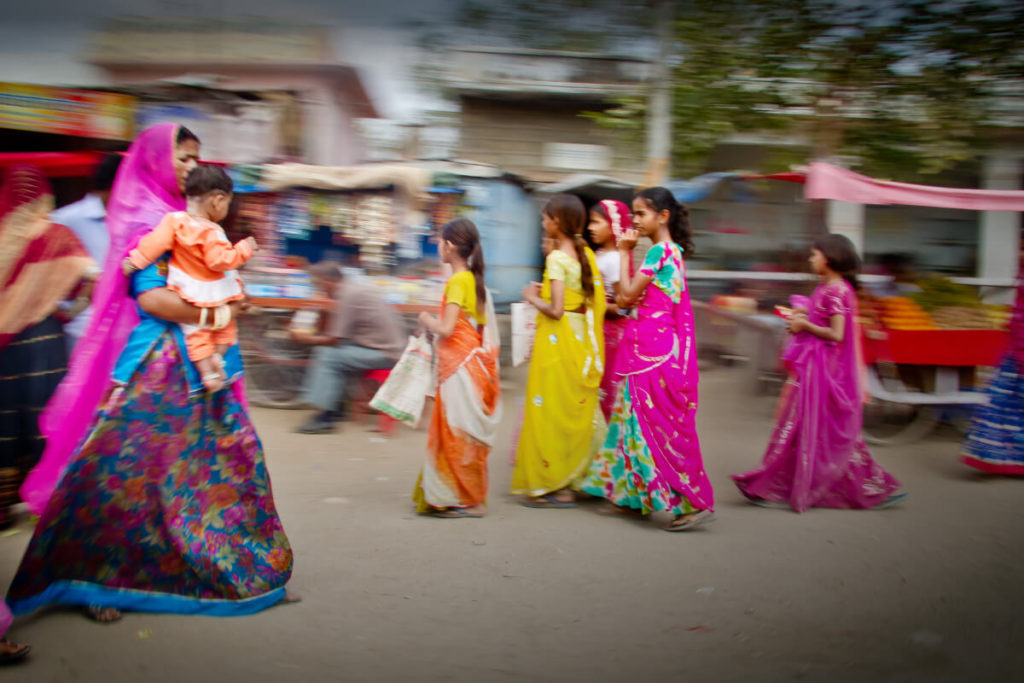 Things take a positive direction when  more women stakeholders are included in decision making in rural India
In many decisions taken concerning women, especially at the policy level, there is very little participation by them for various reasons. How can we include more women stakeholders in the process?
I definitely see things take a positive direction when we include more women stakeholders in decision making in rural India. I see immense engagement when it comes to creating an end product, for instance, design thinking.
But while drafting a women's health policy, there are hardly any women in the room. It's a sad state of affairs when you haven't included the voice of the person for whom you're drafting a policy set in stone, which has substantial time and resources committed to it. There are women stepping up, but it hasn't reached a point where the ratio of women is equitable to the representation by men.
So, what kind of conversations would you like to see occurring around women's health care?
We need to bring a woman's voice to the table, and not push policies down her throat. We have to integrate the subject under a single umbrella. For instance, if you look at menstrual hygiene as a topic, the policies are spread among the Ministry of Education and the Ministry of Health and Family Welfare, etc. There is a disconnect.
We need cohesive policies that look at women's health as a single unit, rather than one defined by our own whims and fancies. For instance, a woman's reproductive cycle starting from menstruation and ending at menopause is a part of the broader subject of women's health which takes place at different stages in her life. We need to bring it together and give women and girls the education they need, and not what we think they need.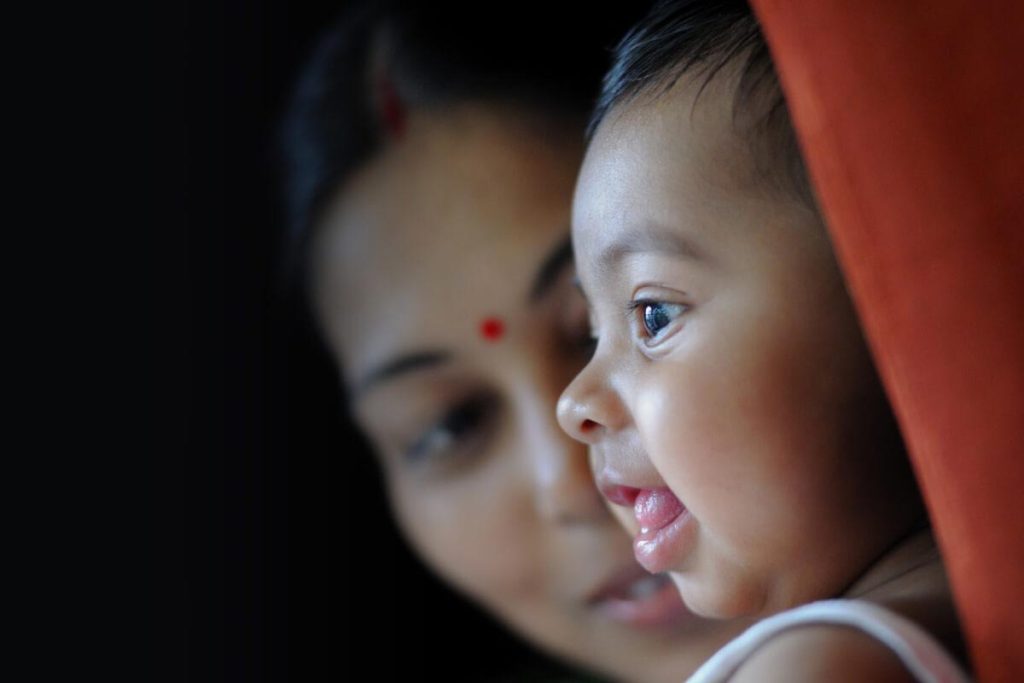 For the next five years Ayzh will focus on the entire cycle of a woman's reproductive health, covering menstrual hygiene, maternal health, new born health, post-partum hygiene, and move into family planning and menopause
In this dialogue, what role should men play?
The problem today is not the lack of equality for women; rather, the problem today is the lack of strong men. We as a society globally are failing to create very strong men, who can stand alongwith capable women. And the only reason why women are unable to achieve what they can is because we haven't been able to nurture a generation of equal partners who can be by their side.
How can we all collectively bring about a positive change?
There is a difference between literacy and education. We are creating a more literate society, but are we creating a better educated society? We all can read and write, but that doesn't make us good human beings. We need to think and act cohesively as a society, where men and women can co-exist together.
I'm not a proponent of equality, I'm a proponent of equity, because women are inherently different from men. In a race of competing with men, women are losing their own identity. As a society, this is a very big risk for us. We need to create the space for both the Yin and the Yang to exist together in harmony.  We need to help each person be who they are, so we can grow and create a society that is good for all of us.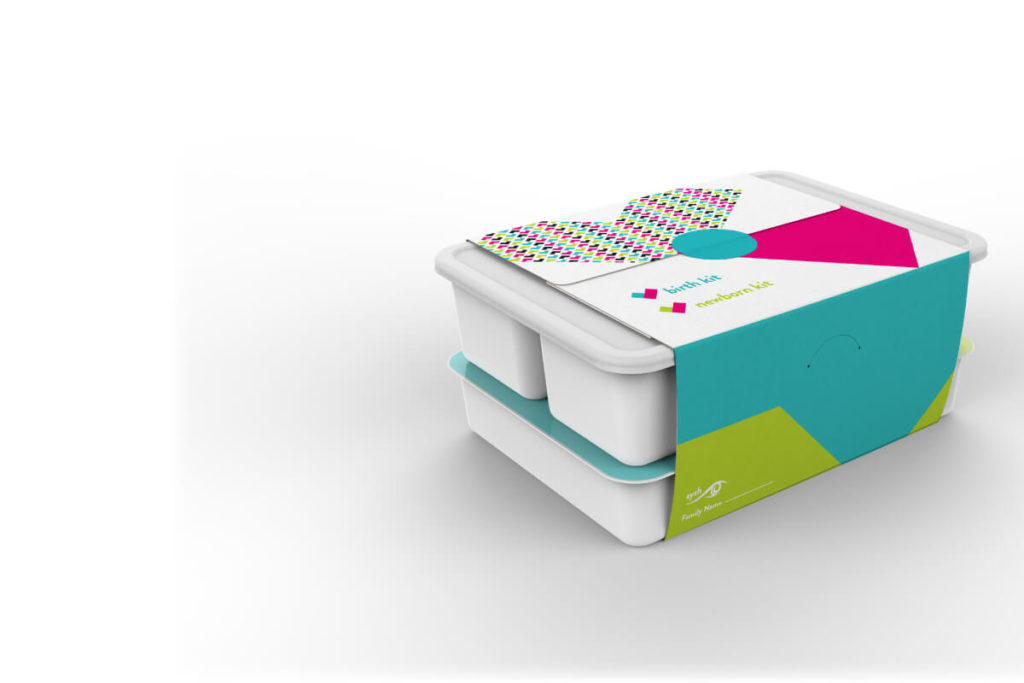 Maitri, a combination of the birth kit and the newborn kit
How can we change conditioned behaviour?
It has a lot to do with education and the current generation trying to bring those values. We need to cultivate equity between the next generation of men and women and give them the right tools to make a more inclusive society.
What's next for Ayzh?
We've been also holding camps in hospitals, educating women. We are creating the next generation of girls who know their bodies, understand their reproductive life cycle and can ask for what they need. In the next decade, we will focus our efforts on the entire reproductive life cycle, rather than just maternal health.
Post-partum hygiene is a conversation that even gynecologists are not having in India. Even globally it is assumed that post-partum blood is similar to menstrual blood, which it is absolutely not. Once we work on this, the next two things on our radar will be family planning and menopause.
So, over the next five years we will work on menstrual hygiene, maternal health, new born health, post-partum hygiene, and move into family planning and menopause. This will be the full circle.
Photograph courtesy: Ayzh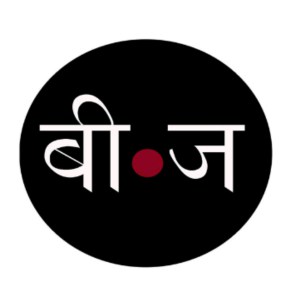 ---
---