The Forest Whisperer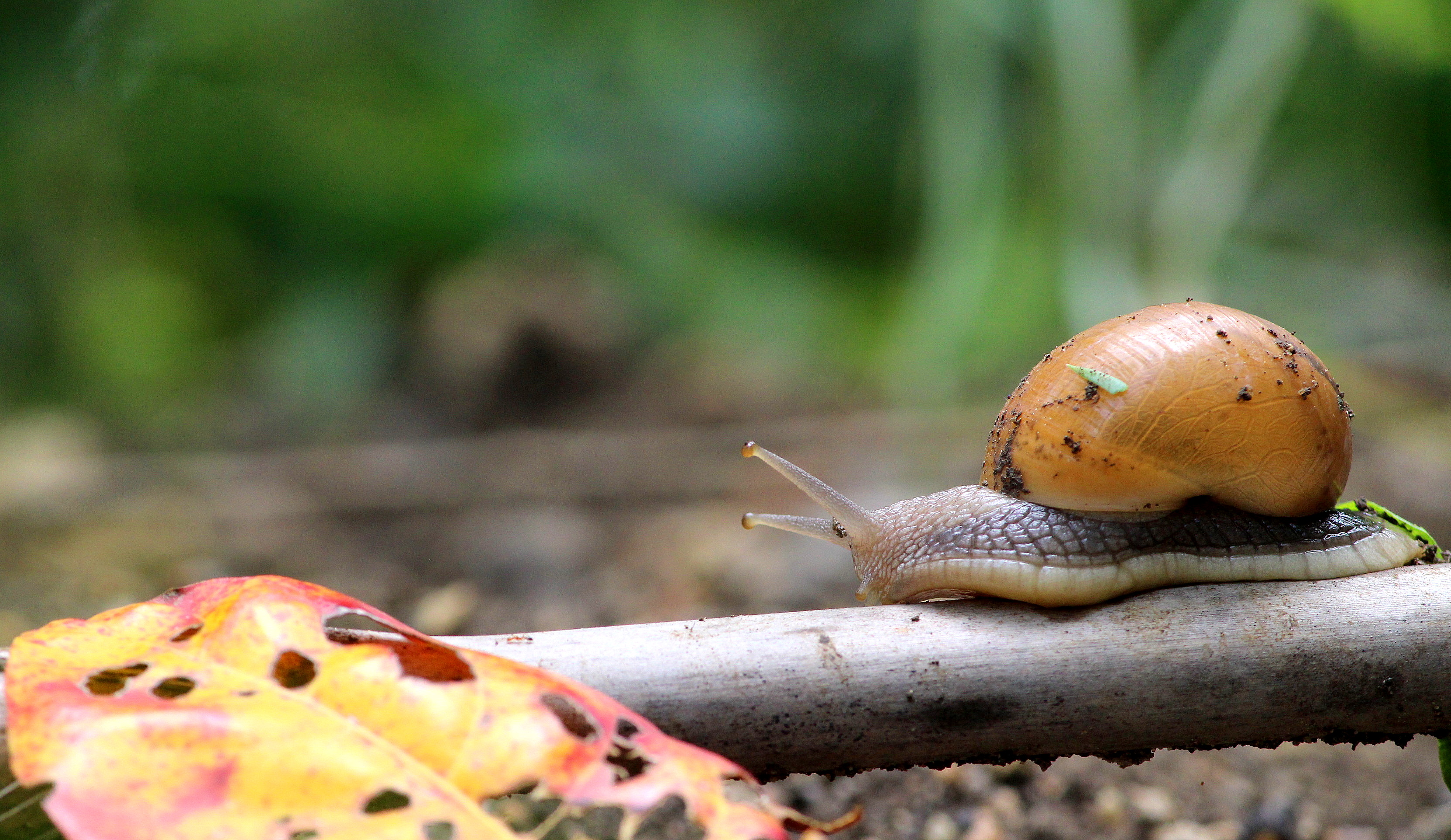 The first time I met Shubhendu Sharma, the disarmingly unassuming engineer-turned-forest planter, it was hard to conceive the scale of what he has achieved. Since its inception, in 2011, the Bangalore-based Afforestt, a for-profit social enterprise, has helped plant more than 100 tiny and big forests across seven countries. I've tried to chronicle his journey as true as possible. This piece appeared in The Leela Magazine.  
At a conference in Mumbai about building resilient cities earlier this year, the soft-spoken Shubhendu Sharma spoke persuasively about a manmade environmental crisis simmering across the border. In Karachi, the mass plantation of Conocarpus, an alien mangrove tree from Africa, has ironically created a unique monoculture in the city's biodiversity, which is adversely impacting the local avian population while stirring up a pollen allergy among the residents. For Sharma, identifying, understanding and propagating native trees is a passion,and not just that. His firm, Afforestt, helps individuals and companies grow forests on their land, and has worked with clients in seven countries, including Pakistan, Singapore and Nicaragua.
Sharma's tryst with the world of trees begins around a decade ago. Working with Toyota in Bangalore, Sharma was part of the team present when Japanese botanist Akira Miyawaki visited the company. The pioneer of the eponymous Miyawaki method of planting trees was in the city to plant a forest for the automobile firm. Sharma was fascinated. He spent nearly two years understanding the subject. Then, in 2011, he founded Afforestt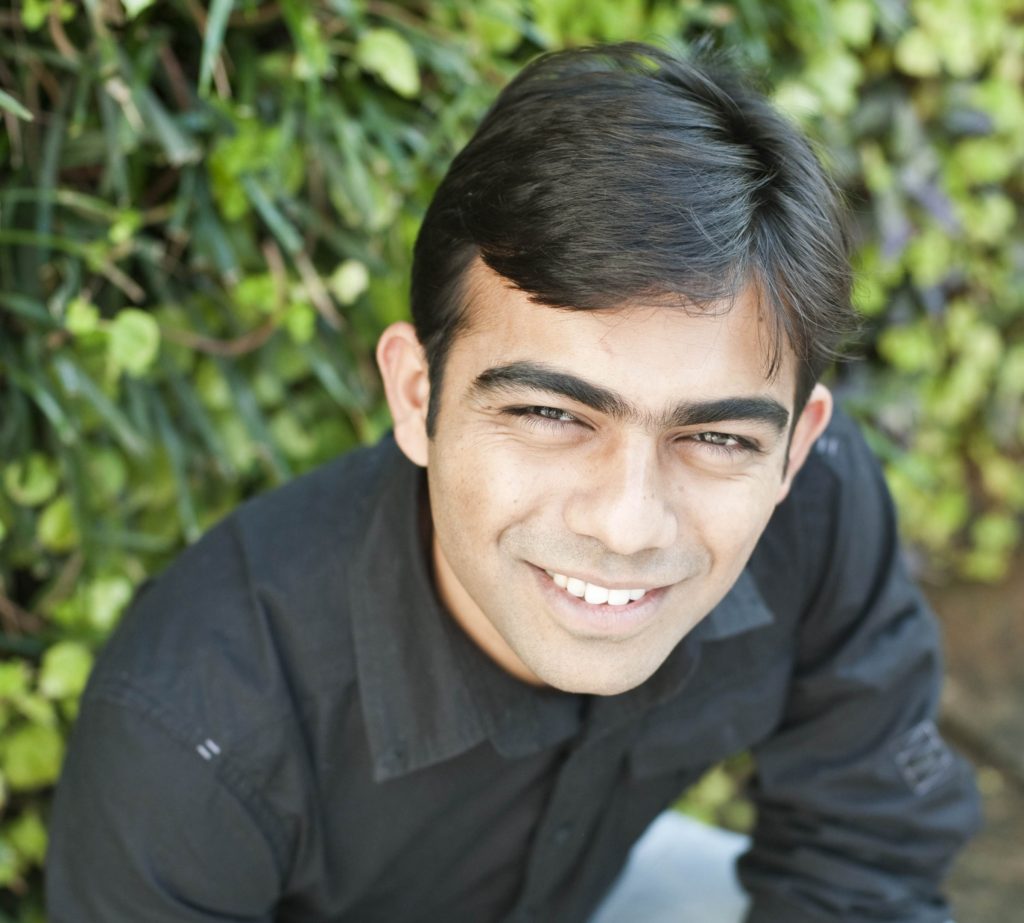 Picture credit: Nimish Jain
Sharma toyed with taking the non-profit route to starting theventure, but realised early on that this path would usher him into a world of PowerPoint presentations and fund raising, rather than a universe where he could get his hands dirty in soil. Thus with a small team he began his for-profit company. Taking a small booth at an environmental fair in Bangalore, armed with soil samples, saplings and documentation, he bagged his first client. Then Toyota asked him to create a forest in Pune. By the end of the first year, he had fourclients. The second year crept by slowly, with the company completing only one project. But by 2013, with the first forests having blossomed, supplemented by a few rounds of good press, the inquiries started pouring in. Slowly expanding his team and area of operations, Afforestt has now completed more than 100 projects across the globe, a figure growing faster than his trees. And his clientele includes corporations such as Saint Gobain (Chennai), MRS Group (Jaipur) and Temasek (Singapore).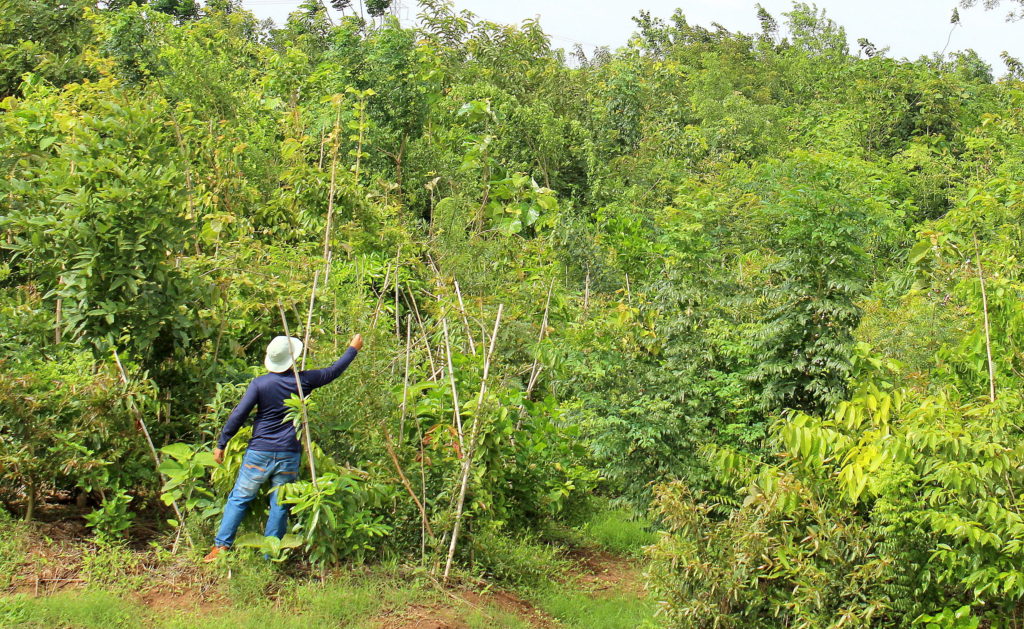 Growing a woodland out of a waste land. Picture Credit: Gaurav Gurjar
Growing a woodland is a meticulous process, says Sharma. "In a natural forest, every square metre has around 900 seeds, which have the potential to germinate and grow. Out of these, only three to five have a chance of becoming a tree," he says, explaining Miyawaki's super dense plantation methodology, a conservationist's approach. In such a limited space, one imagines there would be a struggle for resources among trees, each competing to grow at the cost of others. This Mumbai-local style of proximity no other school of thought supports, Sharma adds. Forestry and governmental standards recommend a respectable distance between trees. But, Sharma emphasises, the Miyawaki method comes closest to creating a natural habitat such as a forest.
"Every square inch of a natural forest is alive," he says, and the Miyawaki method is respectful of
it. Sharma shows a miniature painting of Emperor Akbar with one of his Navratnas, Tansen, and a
monk, surrounded by foliage that could very well act as evidence of the traditional existence of
Miyawaki's forest methodology: trees and foliage at different heights, with differing growth rates, and specific nutrient,water and sunlight requirements. While the canopy layer yearns for sunlight, below it the tree layer, followed by the sub-tree layer, andfinally the shrub layer, thrive in varying degrees of shade.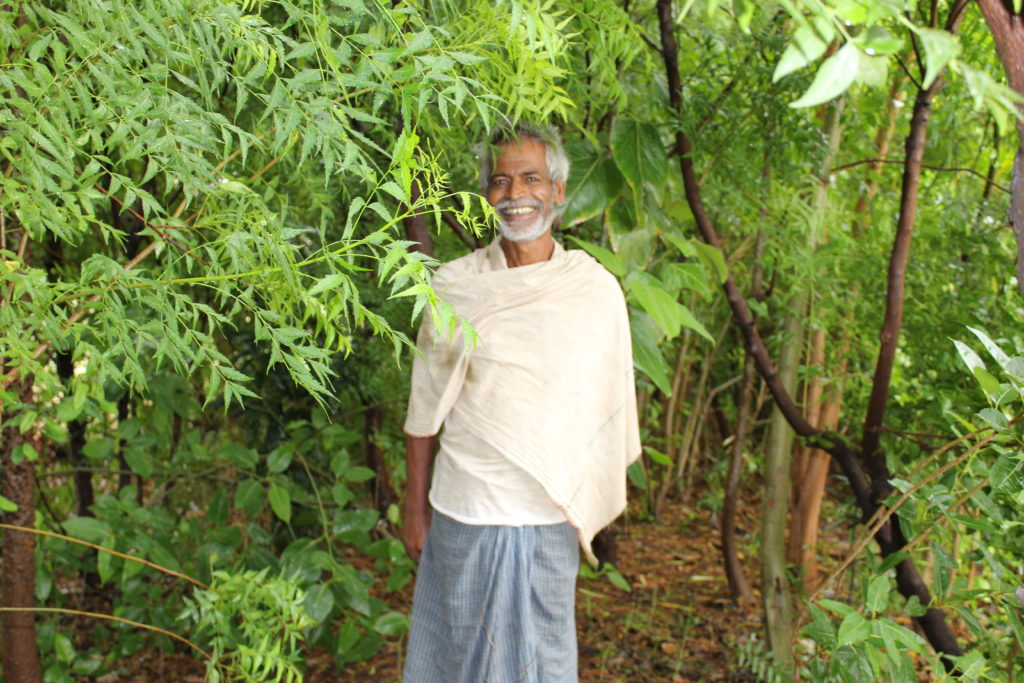 Care taker of the Faridabad Forest, Hare Ram Ji. Picture Credit: Navendu Sharma
The process of creating a forest takes around two months. They begin by testing the soil samples and treating the earth for deficienciesby using natural methods, such as fertilising it with dung, peat or husk, etc, and introducing microorganisms in the soil. Planting a forest, the team supports the saplings initially, with the knowledge that they will soon establish itself and become immune to the harsh environment outside. "Within two to three years, it becomes a self-sustaining forest," he says.
Sharma paints a surreal picture of a tiny forest he cultivated on a 70 square metre strip of land at his home in Uttarakhand, espousing the Gandhian dictum 'Be the change you wish to see in the world.' One of his first projects, this dense green strip has nurtured a unique micro-environment. The groundwater level has risen. Squirrels scamper by.He has counted nearly two dozen different bird species nesting there. Rabbits scurry about. Peacocks coo in the morning. But his proudest moment was when two solemn Hornbills started to visit the woods.
"One of the greatest blessings of nature is that if given a chance, it always regenerates," he says, marvelling at this ecological change.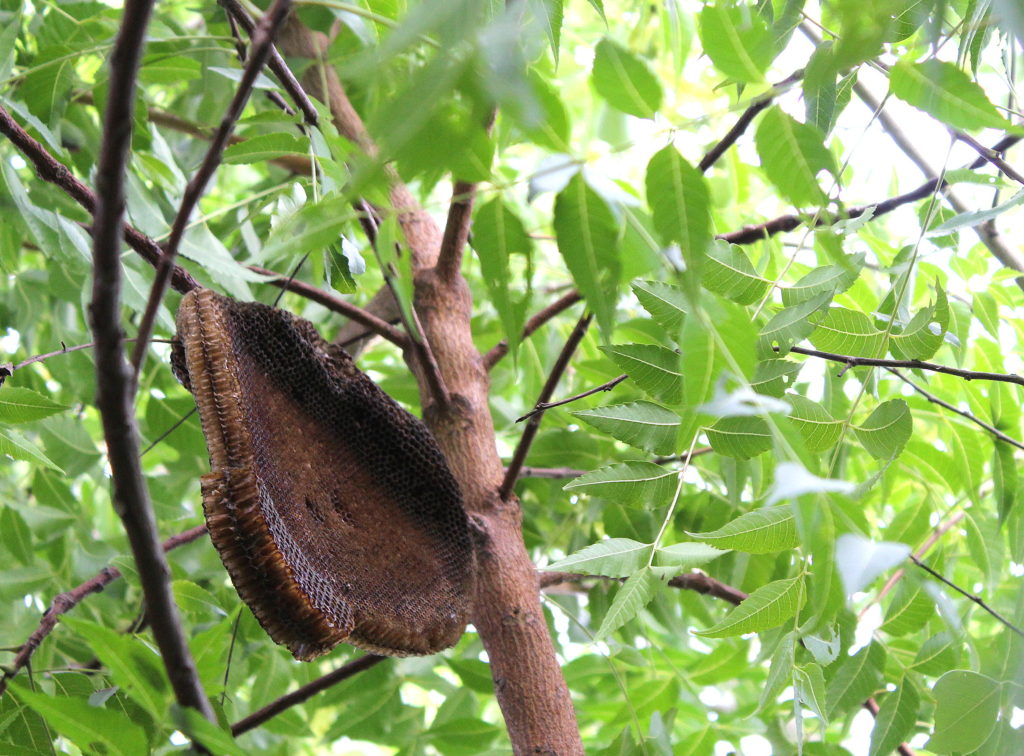 Saving the bees by creating forests with such bio diversity
Hiring Afforestt to just execute the task of planting a forest costsaround Rs 5 lakh; while bringing them onboard as a consultant, complete with their knowhow from seed to forest, comes to around Rs 8 lakh. "Usually the cost of execution per project is anywhere between Rs 600 to 1,000 per square metre," he says.
With a team in place to look after the various projects, Sharma has turned to a personal enterprise in Rajasthan. Having bought land next to a river on the outskirts of Jodhpur, he has a free rein to revive the water body, plant a forest of native plants and construct a traditional home that blends in the rustic landscape. He's developing it as a blueprint to cultivate native trees and build a seed bank in the country. "The lack of seed banks in India is a big challenge for us. To create a forest of local trees, we struggle to get supplies," he laments, "So, someone needs to create a repository."
The success of Afforestt has proven that there is a market willing to invest in the woods, not for timber, but to enjoy the virgin landscape. Sharma describes his developing work as 'forestscaping': the company is working on exciting projects with schools, municipalities, hotels, developers and even artists.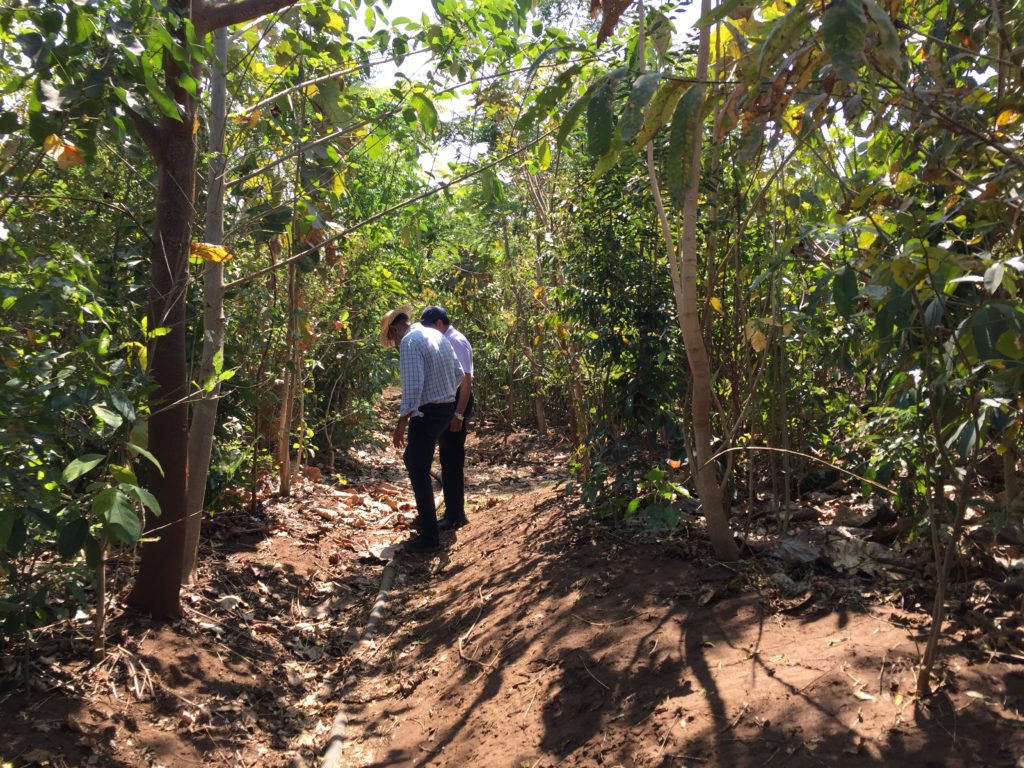 The journey of a forest begins with multiple, super-densely grown trees
I wonder aloud if his communion with nature has changed him as a person. "It hasn't changed my point of view. As an engineer (at Toyota), my role was to produce more in less time. This methodology appealed to me as one of the best examples of engineering ever, as cars are a depreciating asset, but a forest appreciates in value over time," he explains. While every engineering operation goes against nature, such as painting over a natural phenomenon such as rust, in a forest, you're working with nature. "That's why it is so beautiful," he says.
This raises a question, how do we make people realise the importance of forests, and prevent their exploitation? "The only solution is to create a dense natural forest in the middle of the city for people to experience," Sharma says. "If forests are lost, people will forget about them. City dwellers have forgotten where their milk comes from, and where their fruit is grown. Despite all the activism done by environmental organisations, we will not realise this loss."
Like Miyawaki — who openly documented his metholodgy, for others to use — Sharma, too, has shared his knowhow on the Afforestt site. "We need more companies and professionals in this area," hesays, citing that Afforestt has been cash positive for years, and work,like his forests, is spreading its canopy far and wide.
"People simply want to get involved. They haven't touched the soil for so long…"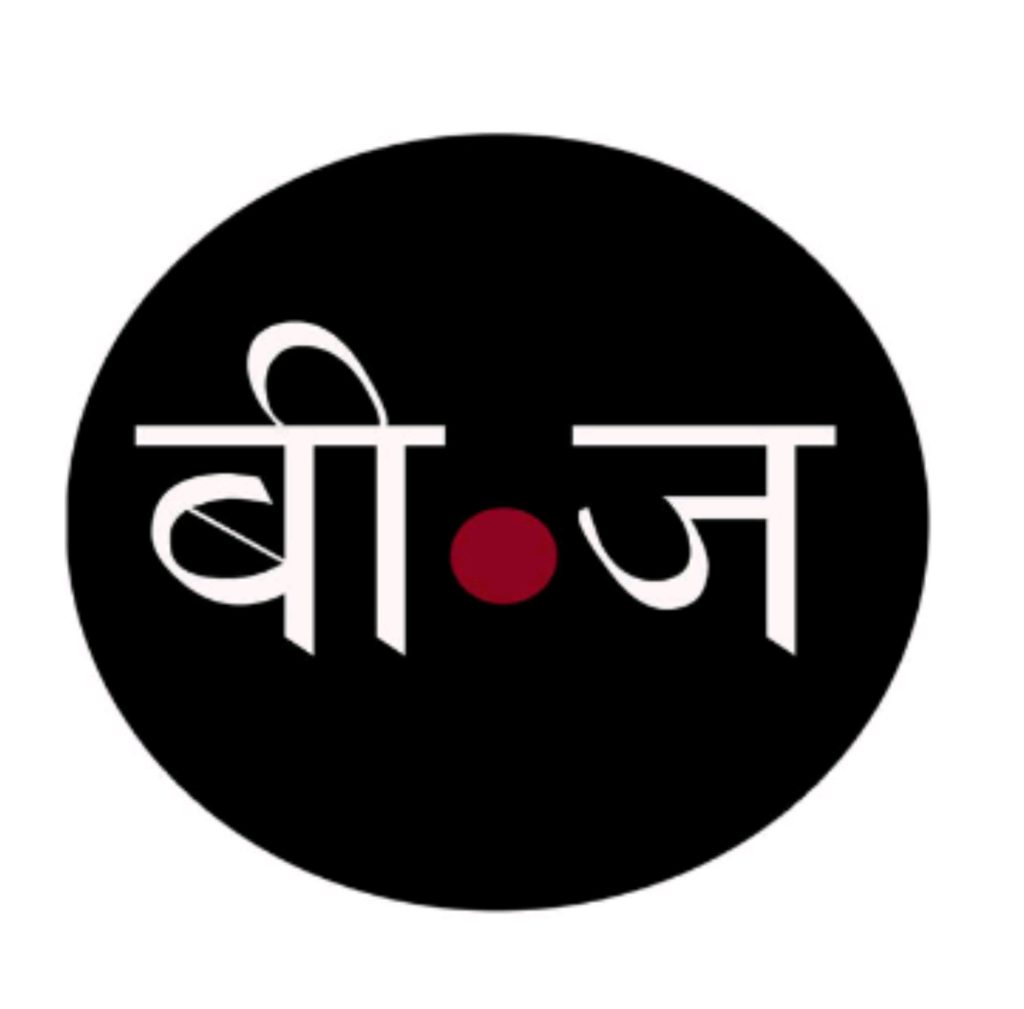 ---