Karuna Ezara Parikh's Kolkata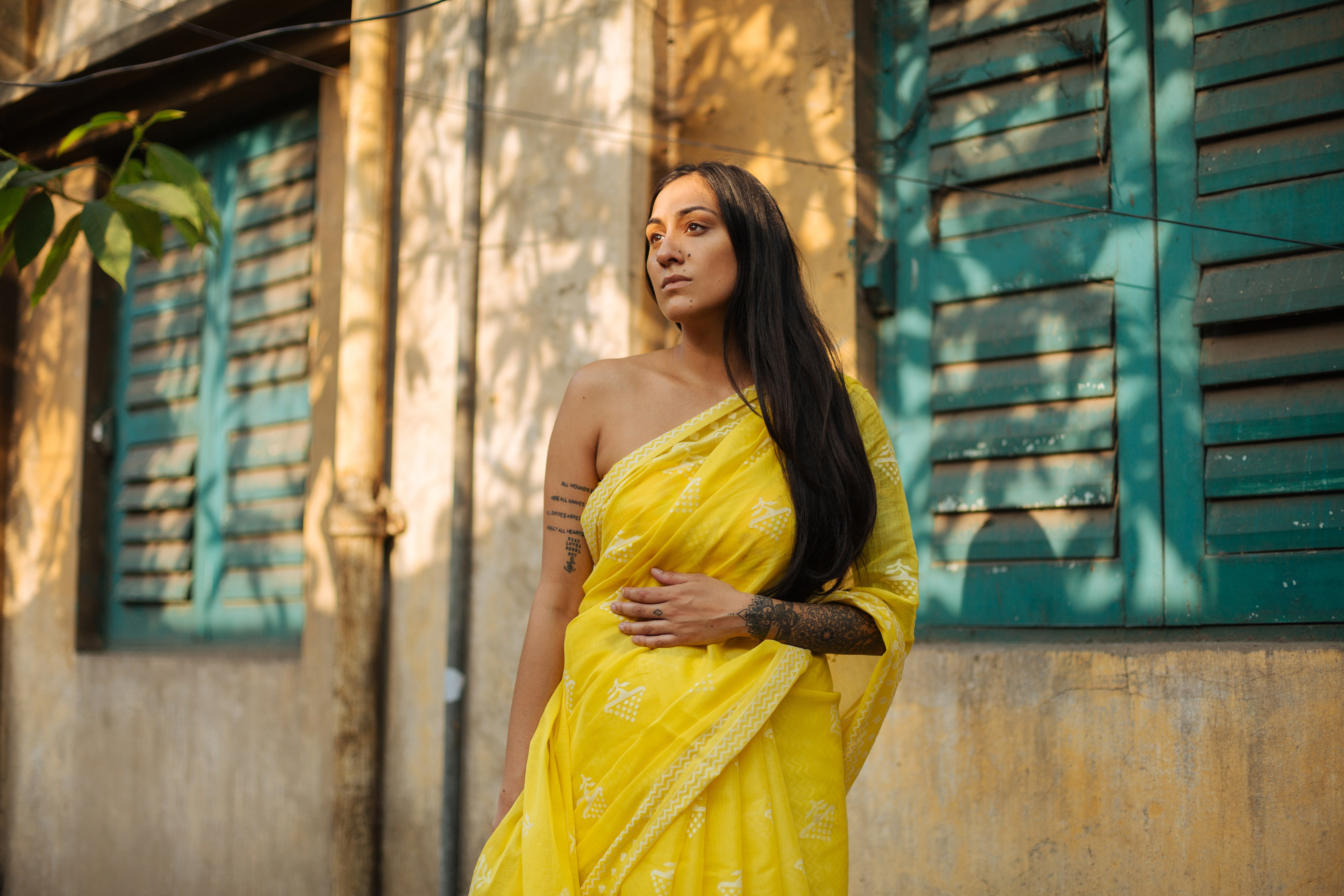 "The bridge between the place you are
and the place you want to reach
is unlit.
Remember, there are those who saw the stars,
then there were those who saw the constellations
bit by little bit."
~  Karuna Ezara Parikh~
I (that is Beej) am a big city girl. Born in Mumbai, like a ping-pong ball, I bounced between the capital city and the financial capital, with faultless loyalty to my twin homes. My guilty summer flings with other cities lasted no more than a few weeks, till I became crabby and homesick. The longest I've spent away from home is a blistering summer in Jabalpur, as part of my bean counting days, and a glorious summer on the American East Coast. One under work duress, the other on a vacation, both equally etched in my memory for testing my patience as I yearned for my bed, my home and my people.
Why does one escape home?
I understand the migration to Goa. The young-yuppies-with-no-kids-and-flexible-jobs rouse my envy, my cheeks pinker than the flamingos they cavort on in pools in the north of the city. But I wouldn't survive the sand in my toes, the pina coladas and their dainty umbrellas and cold pressed coconut oil for more than a week. So, my curiosity was piqued when Delhi girl Karuna Ezara Parikh settled down in Kolkata in January this year.
I love sleepy, dreamy Kolkata of the poets and pariahs, of the nationalists and nolen gur, crumbling under the weight of time and relatively unscathed by mindless development. But how did Ezara Parikh, a former TV host, model, poet and yogini survive this separation from a metropolis? "I moved here because my life needed a change. And I was helping set up The Burlap People. I also fell in love in with the city, which makes things easier." She misses her friends, family, food and parks, but mostly, she misses Old Delhi. Adjusting wasn't hard and she doesn't regret the move. "What was sometimes frustrating was not knowing how and where to get things, but I saw it as part of the adventure."
As part of the core team of The Burlap People, which creates hand-crafted, sustainable bags from pre-washed fabrics, she describes herself as always looking for fortitude and direction, the perfect jeans, body, earrings and personal peace. "Every single day is an adventure where I love life so much it hurts."
Her Kolkata connection is entwined with her Gujarati father, who grew up in "Calcutta House," on Elgin Road, a tiny crumbling apartment, which was torn down to build a shiny edifice of glass and stone. "I guess it's never mattered to me that it's a bit decrepit or that the bathrooms always seem damp or that the doors have no locks, because it's a house full of stories and I have lived in those stories like the princess of my own fairytale.
From the first room on the right that my father shared with his brother; where he couldn't fall asleep one night because he thought the spider on the ceiling would come eat him…to the balcony from which his bunny rabbit jumped to death. The same balcony through which a thief once climbed. That was when they put the grills up. It's a house with history. Four girls went to their weddings from there. It's where daddy took mama after he married her in that small ceremony in Germany. It's where we learnt how to be grandchildren.
It's where the shelves are always full of pickles and lime and no one is allowed to sleep beyond nine. Where the maalish-waali comes twice a week with her oils, and where tea is always served on time. The furniture has never changed. The style has always been the same…velvet couches, pictures of gods collecting dust, tiny windows encased in iron wrought into what someone in the 70s thought was an attractive repeat pattern.
The house has always been full—visitors dropping by unannounced at odd hours— for breakfast, for tea, for chatter and gossip. It's a house where every single one of us has dreamt of love. The kitchen is always a-bustle except at siesta. And there is always siesta. The house smells of spices and looks like old people live there," she blogs, describing the Kolkata home of her forefathers, which no longer stands.
Beej Living caught up with Ezara Parikh, who spoke about freedom in stillness and life in the bicycle lane in Kolkata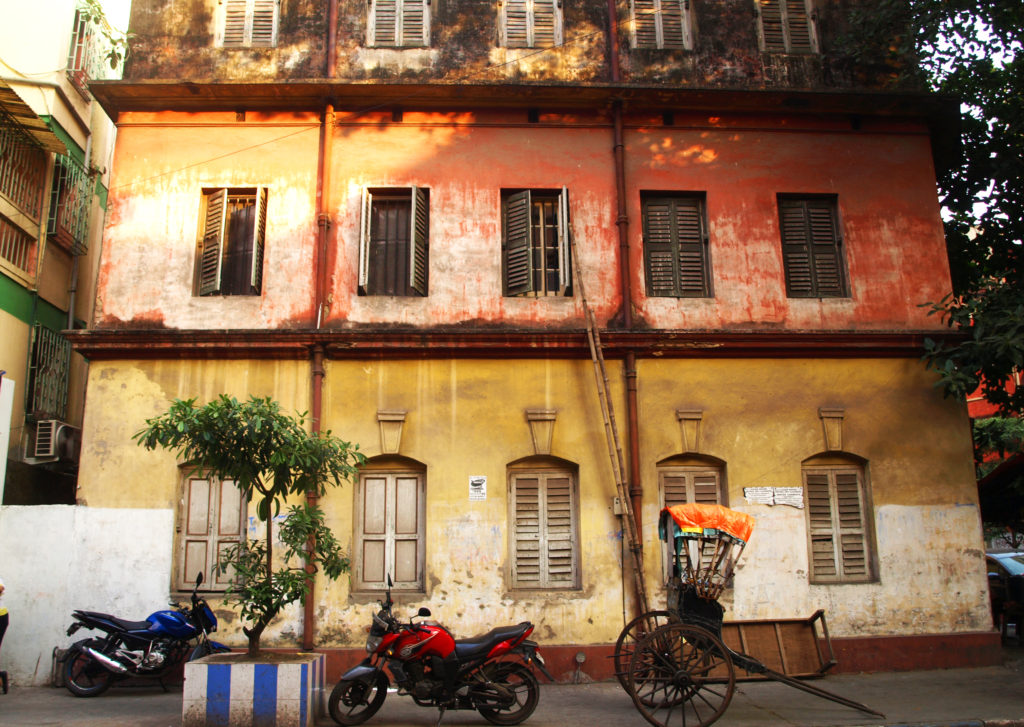 What meaning did moving from Delhi to Kolkata hold for you?
I enjoy the slow life here. Slow living to me is making choices that are sustainable, as opposed to impulsive. Namely, choosing longevity for my body, soul and the planet. In Delhi, on a typical day, I travelled anywhere between 30-70 kilometres. In Kolkata, barring my workshop on the outskirts of the city, my entire radius of movement and activity is about five kilometres!
I know lesser people here, because of that a lot changes— I have more time to do the things I want to do. I socialise less, unlike Delhi, where every day I was attending a dinner party or a luncheon and I was doing silly things like buying clothes all the time. That doesn't exist for me here. I like that I have more time to read and write. I can walk everywhere. I have made a home for myself that I love spending time in. I am different from my public profile—I am a much more private person. I do things that re-centre me—it's necessary when you have a life as mad as mine!
What is the best way to discover the soul of Kolkata?
I recommend that people come and live here, and walk around. When I moved to Kolkata, I walked everywhere. I often got lost and found beautiful nooks, eventually falling in love with the city. If you don't fall in love with North Calcutta, I advise you to swiftly leave the city.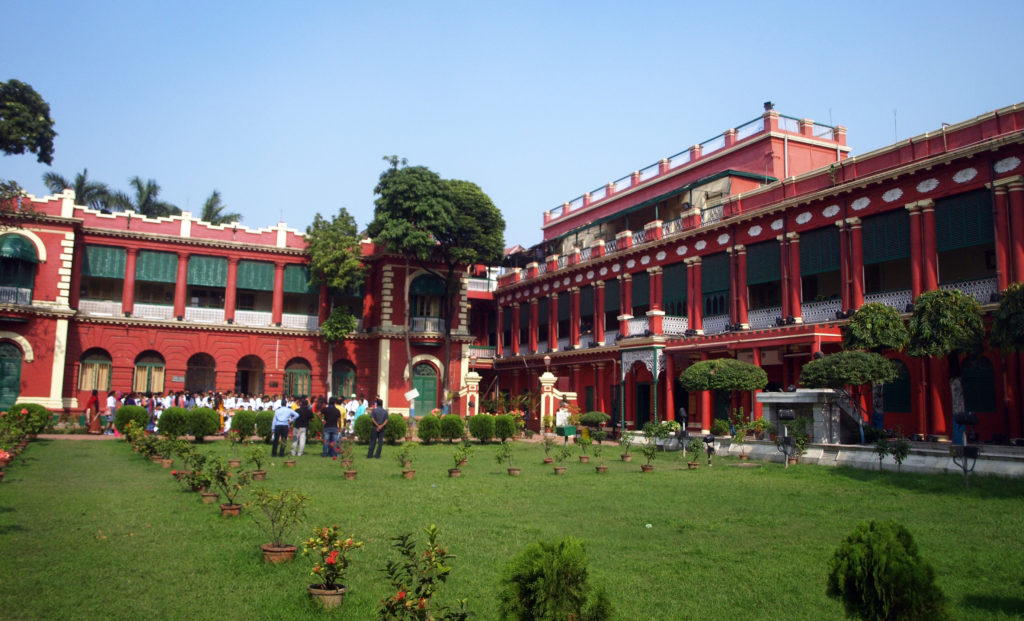 What objects or experiences best describe slow life in the city?
The terracotta pottery. The  statues that take months to make with so much love in Kumartoli — all to be washed away in the blink of an eye. The fact that cafés open as late as lunch time! The amount of time certain Bengali dishes take to cook!
I think there's love in slow living. There's appreciation. Look at the taxis—the yellow Ambassador doesn't ever get anyone anywhere on time—and yet their romance persists.
Tell us about your favourite Kolkata haunts that epitomise life in the slow lane.
Sienna Store & Cafe: Founded by Sulagna Ghosh, the space collaborates with artisans to create modern and functional products, enabling them to reach the urban marketplace. Reviving terracotta pottery, it has diversified into other artifacts, fashion, and jewellery and has a delightful cafe behind the store
Living Free: The eco-store in Ballygunge is a one-stop shop for organic handmade cheese, hand-picked tea, wellness products and eco-friendly fashion, stationary and much more.
Aranya: It creates recycled products in its tiny workshop including jewellery, stationery, jholas and more.
The Dakshinapan Shopping Centre: An open air cultural complex and shopping centre which houses several state emporiums.
The Howrah flower market:  Also known as the Malik Phool Market, where you can buy seductive chains of plump marigold.
New Market: A warren of 2,000 odd stores selling everything from exotic cheese to luggage
Earthcare Bookstore: If you're hunting for books on Gandhian vision, bio technology or plant diversity, then this bookstore is your soul mate.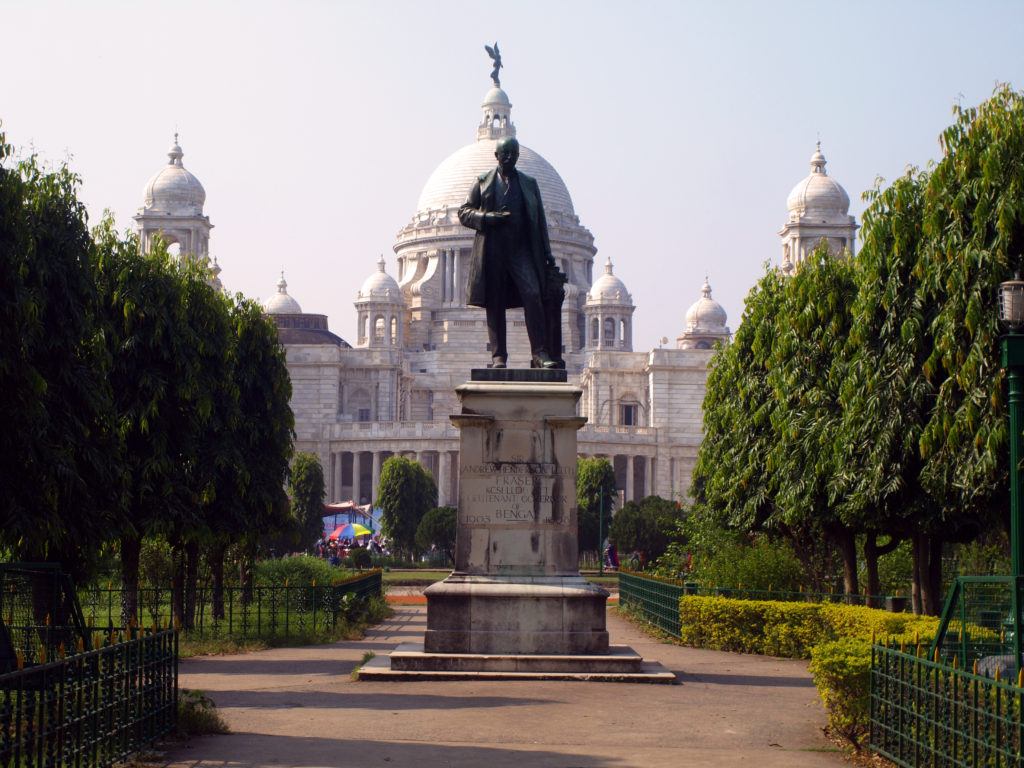 We're a generation of privileged, urban nomads, who've managed to experience much more than any previous generation. Yet we are unhappy and rootless. Has Kolkata changed that for you?
I travelled for 10 years thinking I could run faster than sadness. I made so many friends and kept my heart open to everyone I met, giving myself freely—advice, conversations, help and friendship,  but eventually I realised that 'being free' does not necessarily mean following the route that we've been told works.
I found freedom in stillness.
From drawing boundaries, I thought more about myself than the entire world around me. I realised that if each person did that for themselves, they would perhaps be more at peace, and be able to influence the world around them too.
Does this make sense?
I think we aren't grateful enough as a generation, and we are spoiled by how much choice we have. Cut down your choices and feel gratitude!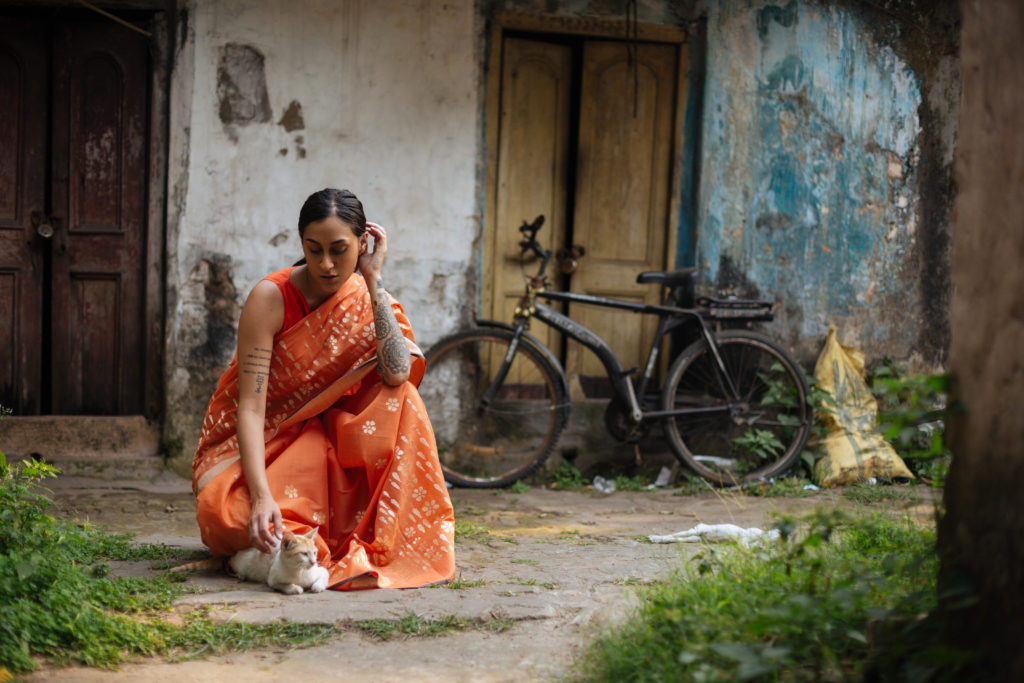 Only cats and no rats in this race
While in the rat race, what were the five most important things in life you were missing out on?
I missed nature and feeling connected to it, even things like stopping to watch the sunset and spending a few minutes gazing at the moon. The rat race also affects your relationship with yourself—you stop reflecting on your progress as a human. Now, I view the future in terms other than monetary success. Namely, where I want to be in 20 years—not how rich I want to be.
The rat race impacts travel—I don't need to spell this out. Yes, working hard means more money, which means that you can travel the world. But you run out of time. I've been there, trust me. Instead, you need to try travelling on a budget. Oh the joy of it!
And lastly, love. If you don't have time for people and relationships in your life, then what is life? Be it finding a partner, spending time with them, spending time with your parents, friends, grandparents or kids—you need to make a life that has time for this.
Nuruddin, The Burlap People's head craftsman, chilling like a villian in the sun
So, tell us about The Burlap People.
The Burlap People is a little company my friend Samriddh Burman started in Kolkata. We make and sell high quality travel bags made of burlap. Burlap is 100 per cent bio-degradable, so it's a real passion project for us. I hope everyone sees the light and starts using these bags, because of the difference it can make.
What dimension does writing poetry add to your life? Do you have a muse? 
For me, poetry is everything. It is how I understand the world and make sense of everything around and within me. My muse is my love, but I also write often about my relationship with spirituality, about the political climate (Editor's note: her poem in response to the Paris attacks went viral, and was shared by lakhs of people), about loss, about nature…
I write sometimes spontaneously and sometimes with the determination to create something bigger—that takes more discipline. I imagine words and phrases all the time—while cooking, while exercising, while day dreaming.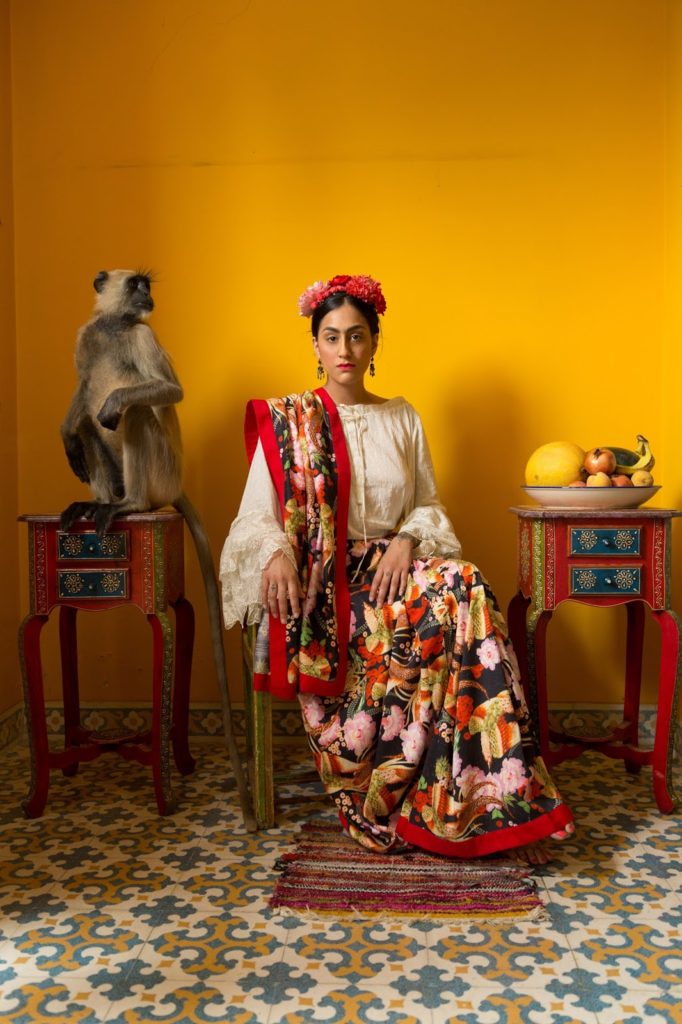 Blue House: A Tribute To Frida Kahlo by the sisters

You've worked on interesting collaborations with your sister, Nayantara, who is a photographer. Tell us about your creative collaborations.
So, we were three sisters growing up, I'm the eldest. The middle one sister is a brilliant archaeologist who lives in Cambridge. I work with Nayantara, the youngest, a lot. Our collaborations seem to get a lot of attention and love from our audience, which is interesting for me, but I also understand why. The pictures are always very personal. There's a great trust, a shared vision and shared influences. I think all that shows up. In real life we are less poetic and much more like a bunch of cackling old witches together.
How consumed are you by technology? Do you manage to switch off, or not?
Not as often as I would like to. So much of my work depends on social media…it's sad, really! More importantly though, so much of my inspiration comes from social media too! That's the part I like. I recently created an Instagram account called @ezarawrites for my writing and more 'real' self. It's been refreshing. I follow only a few other inspiring creative people—not even my friends, as I don't want to be distracted from my creative purpose. It's been revelatory.
As a strong, beautiful and independent woman, how do you celebrate yourself every day?
Thank you for the kind words! Those are big words and I don't feel them on most days. But I celebrate with the small things. I take care of myself the way I would a loved one—it's a great exercise. Light a candle with a scent you love. Buy yourself flowers. Shower with that shower gel you thought you shouldn't indulge in and should actually gift your mom. Sleep enough. It's okay to say no to people you don't feel like meeting. Cook just for yourself—it doesn't have to be for someone else. Like I said, take care of yourself as you would a loved one—it has taken me years to realise how much this can influence happiness!
Karuna Ezara Parikh's photographs in this piece have been shot by her sister, Nayantara Parikh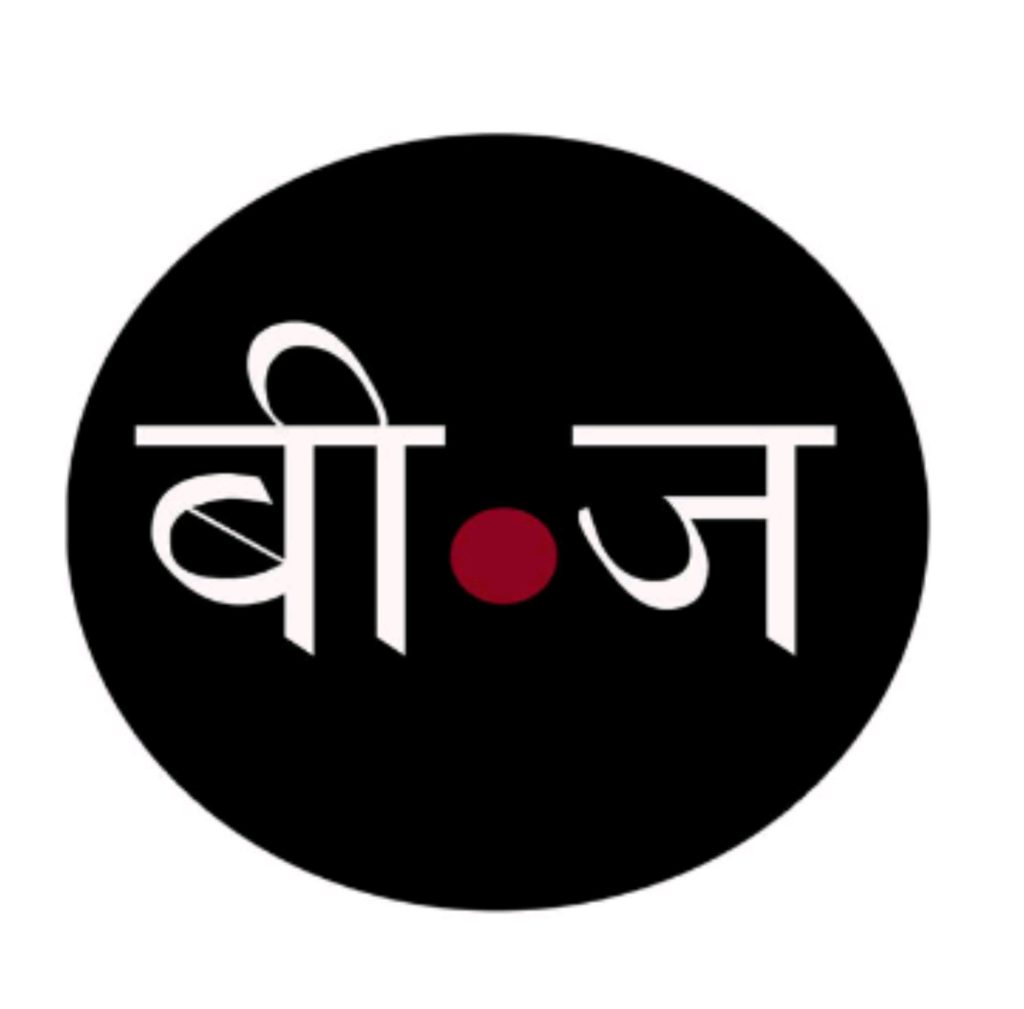 ---
---