The Kolkata Dossier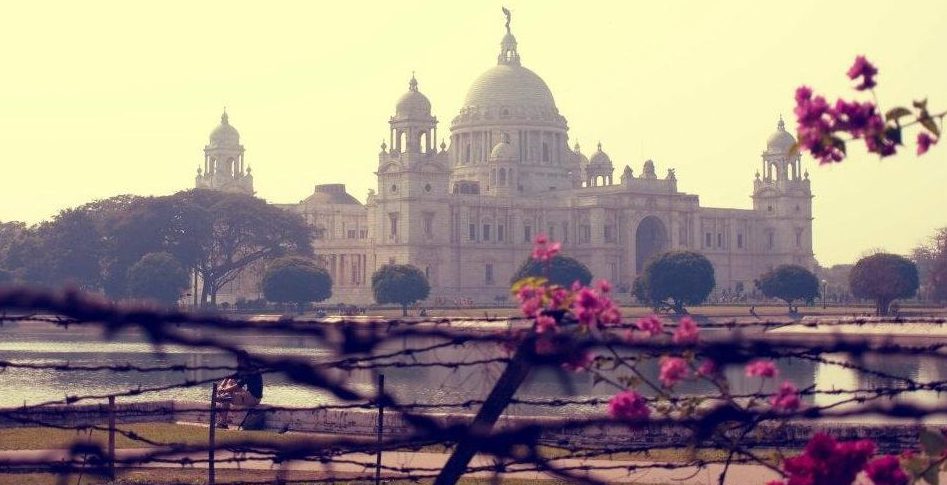 "So in the streets of Calcutta I sometimes imagine myself a foreigner, and only then do I discover how much is to be seen, which is lost so long as its full value in attention is not paid. It is the hunger to really see which drives people to travel to strange places."
Rabindranath Tagore
I am a stranger to Kolkata on my second visit to the city. Attending a wedding, I stayed with the bride and her family in their ancestral home in the North of the city, a delightful mansion carved into different residences. One portion was connected only by a window. I'd clamber through it several times in a day, the thick solid frame cool to my feet. The kitchen had a staircase leading to the loft above. Each morning we would sit on the steps, watching the warm hearth being lit and the bustle of the day begin. Sometimes we would go to the terrace, as generous in width as their hearts, and watch boys fly kites. I sat with the family and packed wedding favours. I tried to pick up words of lilting Bengali, rolling off their tongues as sweetly as a plump gulab sandesh. If they spoke very, very slowly I could understand a smattering of phrases, but in my heart, I just knew what they said.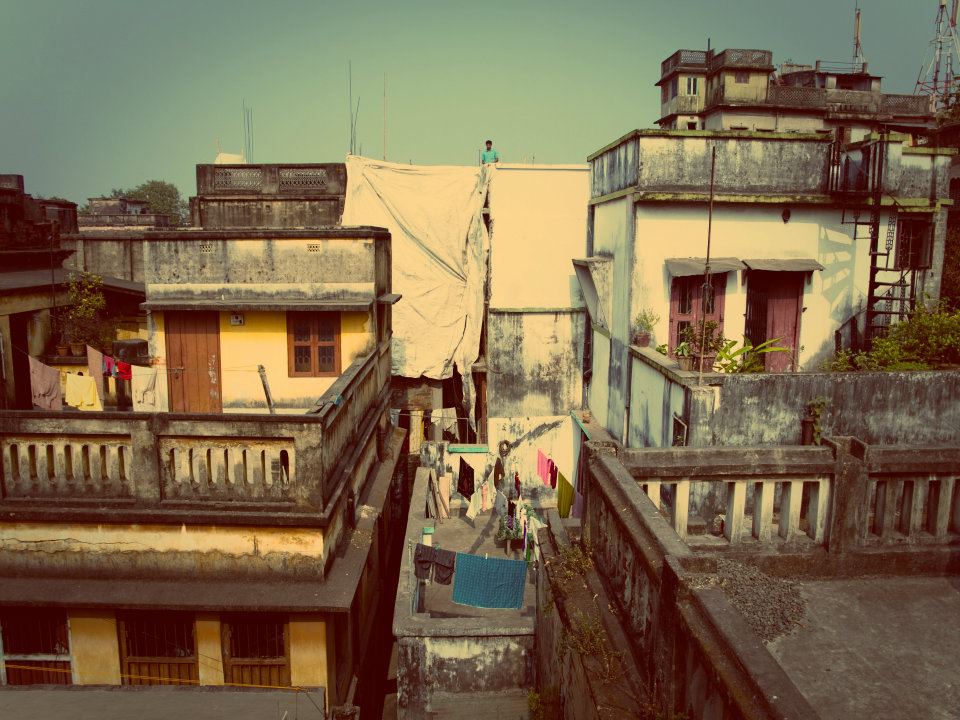 Old mansions, Kolkata style
With the bride I ate puchkas for just a rupee a nub. We gorged on egg kathi rolls and sipped on tea in mud kulhads, which I'm happy to say, still persist. I gobbled down a ginormous amount of cookies at Kookie Jar and took pictures of the Giraffes at the Zoo. We went to the marble palace, where ghosts in white stone roamed the grounds and dust devils swirled as sentinels in its forgotten hallways. I visited the Victoria Memorial in record time, wolfed down a juicy rasgulla at KC Das and wandered through the rooms of Jorasanko Thakurbari. In a rare moment, I draped on a saree with much assistance for the wedding, which I must mention, I attended from the groom's side.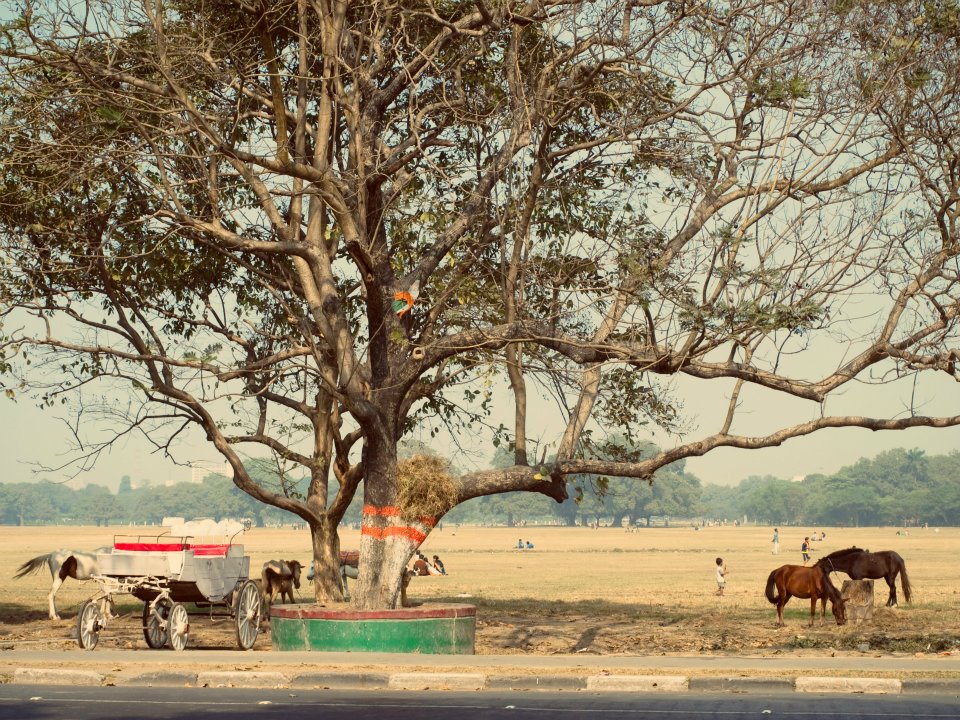 Horses and Victoria
On my third visit to the city this November I stayed just off Park Street, at the Bengal Club. Each morning I'd sit in the balcony with a cup of tea, The Telegraph in my hand, thanking my good fortune which plucked me out of Mumbai's sweltering heat and deposited me in autumnal Kolkata that sparkled with a dainty nip in the air. The city, even after many years, seemed much the same.
The sun sets a little past 530pm. At this hour, Park Street comes alive with bright neon lights and sodium vapour lamps. We follow a soon familiar path. Walking by the Hobby Centre on Russel Street, we pass the Park Hotel and Oxford Bookstore and Barkat Ali & Brothers Tailors and Cutters, Est. 1924. Across the road is the restaurant Moulin Rouge, a doppelganger of its Parisian counterpart, its neon red windmill hands shining with a steady glow under strings of fairy lights. We stop for a cup of a flavourful Darjeeling tea and rather overpriced sandwiches at Flurys. This could be 1970. And the city doesn't even know it.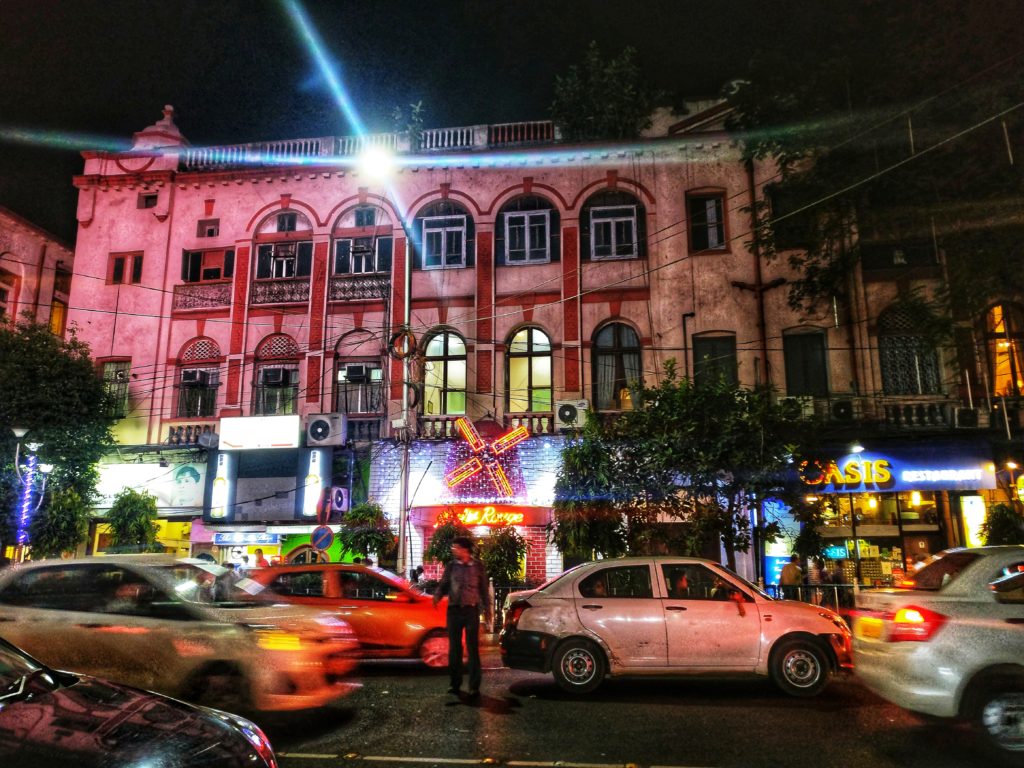 Moulin rouge on Park Street
Time stretches and crawls in Kolkata. The evenings are deceptive, swallowing the twilight hours into oblivion, as a cloak of ink descends on the city. You could be mistaken for it to be midnight, though the clock has merely struck half past nine. Our body clock adjusts. We eat dinner by 800pm and are fast asleep long before midnight. It's a lifestyle I can embrace, if I lived in a city less maddening then Mumbai.
We walk wherever we can in Kolkata—it's a city to explore on foot—a pace that shows it in the most flattering light. The pavements are smooth, because all the wires dangle overheard, rather than buried in the ground, their humps jutting out ungainly. We walk for hours. In North Kolkata our feet take us from Jorasanko Thakur Bari to the Marble Palace. One morning we spend in the Alipore Zoo. Each evening we're wandering up and down Park Street. I spend a lovely afternoon in the South Park cemetery. We take a tram and alight past Metro, strolling down to New Market. Past old bookstores and tiny tea stalls. We walk until there is no place left to go but home.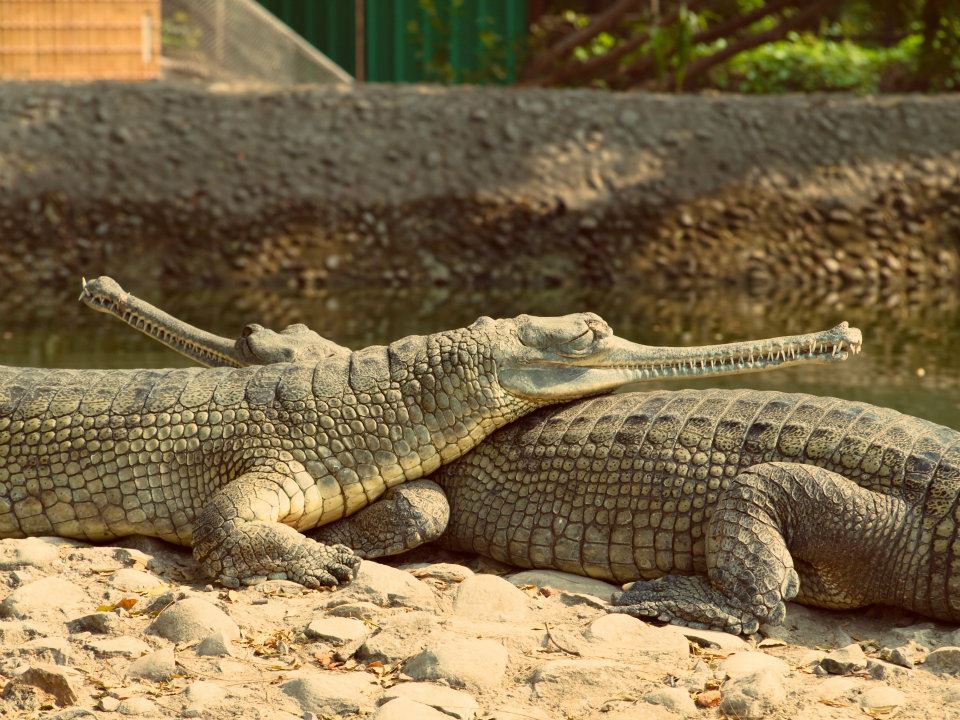 The snooze button is on for ghadiyals
Is Kolkata perhaps India's most serendipitous city? Perhaps. Who would have thought that two Delhi girls would bump into each other, after probably a decade, in the Sabyasachi store in Kolkata? One from the Big Apple and the other from the financial capital of India—continents apart with no inkling that we were within grasping distance. We meet for a drink later at Mocambo, plugging in the gaps that exist in friendships seen through the filter of social media. It's not a coincidence. At the tail end of the holiday, I barrel out of my room to speak to the manager and dash right into another friend from Mumbai, who was staying in the room next to mine.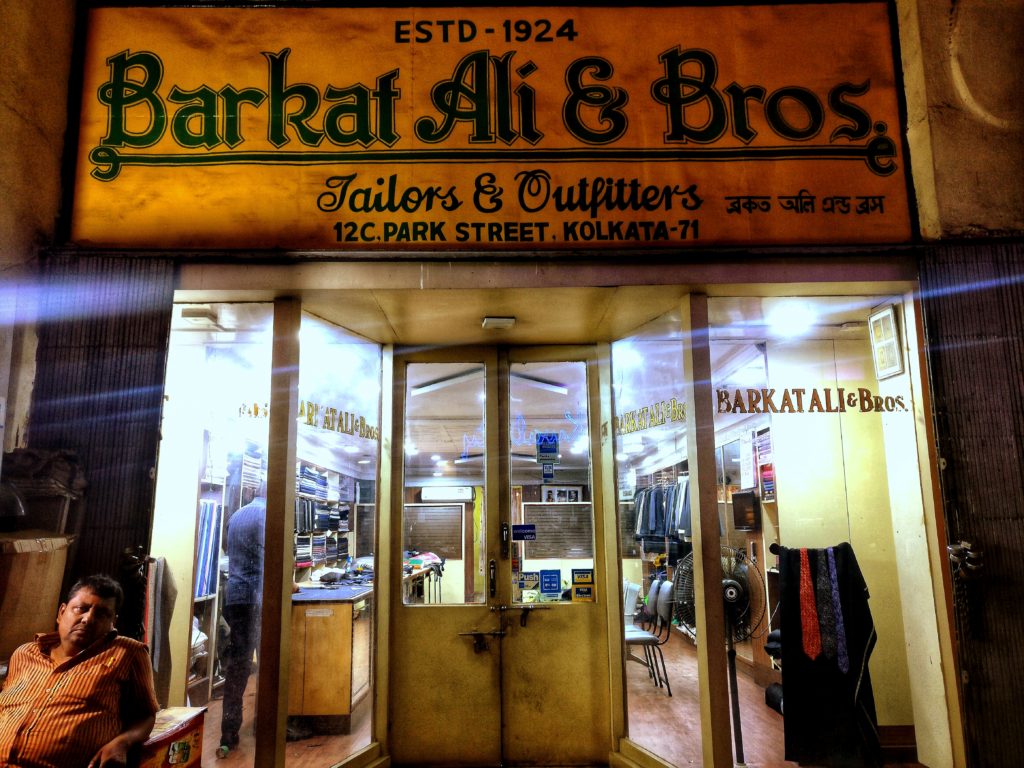 Your family neighbourhood bespoke tailors
I feel like a stranger no more in Kolkata, though I have no connection to the city. I've developed a quiet fondness for it in a part of my soul. In its cosy embrace I am warm, cocooned in its fold of books and poets and gardens and statues. I am unfettered and free. Free of the pressure I feel in Mumbai, of doing, of rushing, of achieving. But one spoon of my nolen gurer ice cream, I know I have a taste to turn to whenever I'm nostalgic for the City of Joy.
The Ten Essentials to Experience Life in the Slow Lane in Kolkata
The calendar of activities in Kolkata isn't always bursting like in Delhi or Mumbai, but it has its moments. Aside from the festivals, the city played host to a couple of interesting activities this year,  such as the University of East Anglia's creative writing workshop and the recently concluded Indigo Sutra—a fantastic initiative to bring indigo into the conversation for contemporary textiles. But throughout the year there are some things you need to see and do in the city. Or not, if you prefer to take things very slowly.
Eat through its culinary smorgasbord: For me, Kolkata ranks second only to Amritsar when it comes to food. What's fascinating is the scale of restaurants in the city, built to feed armies, and always teeming with people. My favourite for Bengali food is undoubtedly
6 Ballygunge Place with its lovely dry mixed vegetables, bhaji chorchori and Bhetki Paturi, fish roasted in a banana leaf, had with loochi, their plump, pulled, deep fried flour puris and finished with mishti doi and baked sandesh.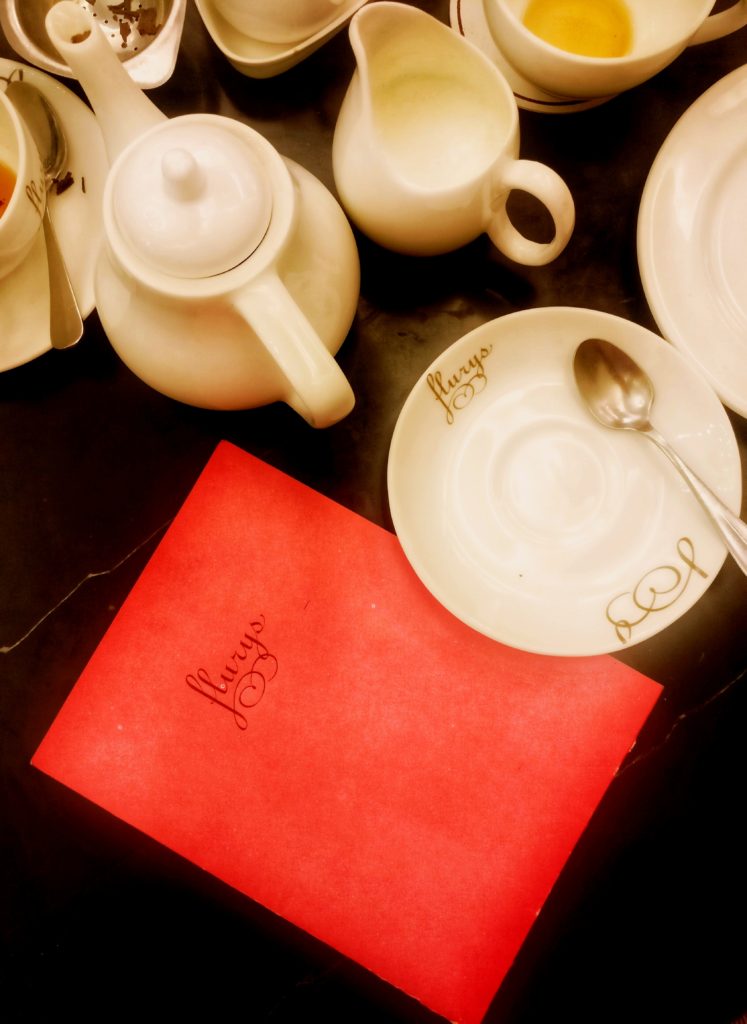 Darjeeling tea at Flurys
Mocambo is my favourite restaurant, with its red, seductive old world charm and an archaic continental menu with baked Alaskas and decadent lasagnas. Flurys I'd recommend only for the nostalgia, the fragrant Darjeeling tea and perhaps a sandwich or two. We made a trip to Golden Joy for oily Chinese, a local favourite, but it's far out in Tangra, and scarcely looks like a typical Chinese restaurant, missing the décor clichés which I've come to expect and thoroughly missed. Founded by a Neapolitan, Fire and Ice pizzerias served one of the best pizzas I've eaten in a while. While I didn't make it to Nizams, Kusum's on Park Street had superlative rolls.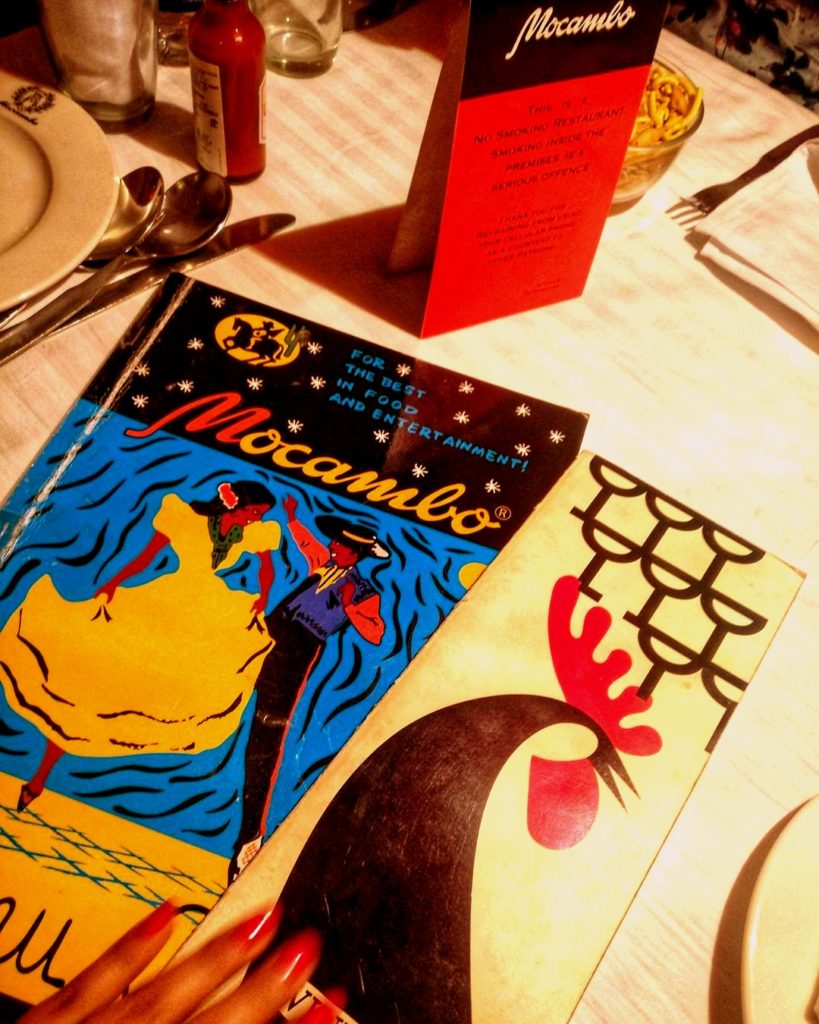 Mocambo khush hua
I skipped much of the street food this time, but we did make a detour to Sharma Tea Stall just opposite the Gurudwara for amazing Kesar tea in kulhads and channa puri, though they had run out of their famous kachoris. The Chinese at the Bengal Club was excellent, so if you do have membership, do swing by. Other recommendations are Bar-B-Q on Park Street, another goliath of a restaurant serving Indian and Chinese food. For desserts, stop by at KC Das for the rasgullas and son papdi, and instagram the turban wearing rasgulla-goldfish-bowl, while Nepal Sweets has the best gulab sandesh. And, all street vendors sell Nolen Gurer ice cream, without eating which you cannot leave the city. A huge Spencer's has come up on Park Street, from which I bought Darjeeling Tea and bottles of Kasundi. And finally, the city's last Jewish bakery, Nahoum and Sons is highly recommended.
A good night's rest: There are many star hotels in Kolkata, but The Park on the eponymously named street is the best located. I have fond memories of ITC Sonar, which I stayed at the first time I visited the city. If you have access to clubs, then the Bengal Club is just off Park Street. The city has interesting alternative stay options too. Heritage seekers can check into The Rajbari Bawali, to get a real feel of the lifestyle of the Zamindars of Bengal. Or check into one of the several quaint boutique hotels, such as The Corner Courtyard and The Harrington Residency.
A menagerie of plenty: One of my favourite zoos ever, The Alipore Zoological Gardens actually has a fascinating collection of animals, including zebras, brow-antlered deers, giraffes, a white tiger, a chimpanzee, a rhino and a hippo, and of course pachyderms. Opened in 1876, it covers over nearly 50 acres of land. Leafy green trees, benches, lakes, wrought iron water fountains and lots of ice cream stands dot its expanse. From a private menagerie it's certainly held its own over the centuries. You can adopt one of the adorable animals as part of their conservation programme. Keep some two rupees coins handy with you. It actually has the ancient metal weighing machines which actually work, spitting out your weight and fortune on tiny brown coloured tickets. (closed on Thursday)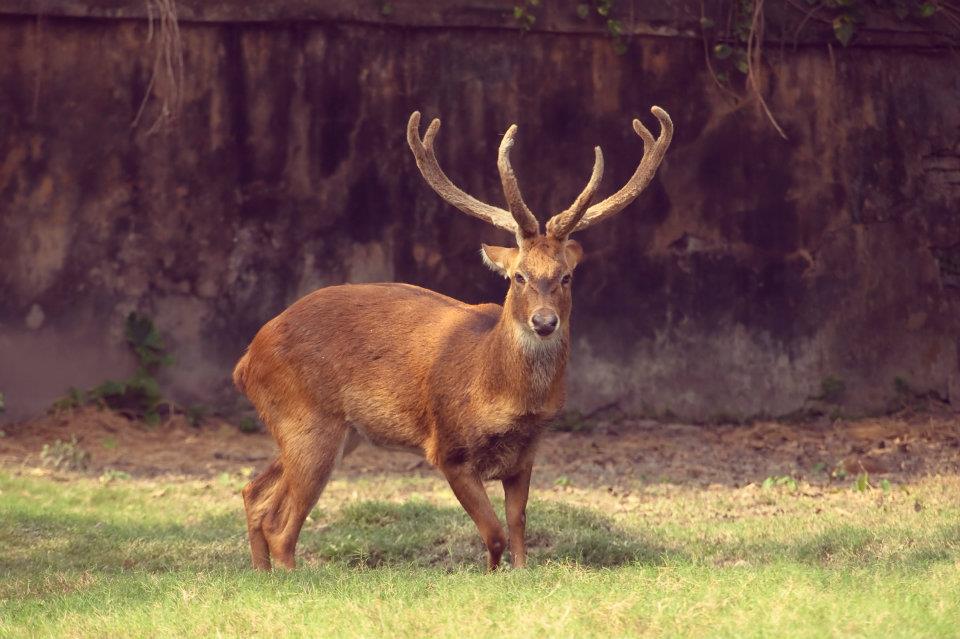 Look carefully, this is the brow-antlered deer
Float your boat: Take a half hour boat ride on the Hooghly at Prinsep Ghat built by the British in 1841. Walking past the railway track, you can hire a nauka to take you for a short ride overlooking the Vidyasagar Setu. Other vessels float by, some with meals being diligently prepared on them. The promenade is beautiful and leafy and overrun by couples with their photographers in tow, capturing the perfect wedding pose.
Discover the S/heroes: Kolkata for me is the city of the saints and the laureates, the queen and the nationalists. Jorasanko Thakur Bari, Rabindra Nath Tagore's ancestral home is a place of pilgrimage for me—an abode of utter peace, and now it has new sections which showcase his visits to other nations. A visit to Mother Teresa's home was extremely overwhelming; her tiny room with a bare bed, a desk and the crown of thorns and a few files belies the great life of a saint. This time I visited the Netaji Bhawan that's celebrating 75 years of his great escape—it's a fascinating insight into a great leader. My last stop was Swami Vivekananda's ancestral home, which has been restored to its previous magnificence. The transformation of the house from its crumbling edifice to a completely restored museum is incredible and worth the visit alone.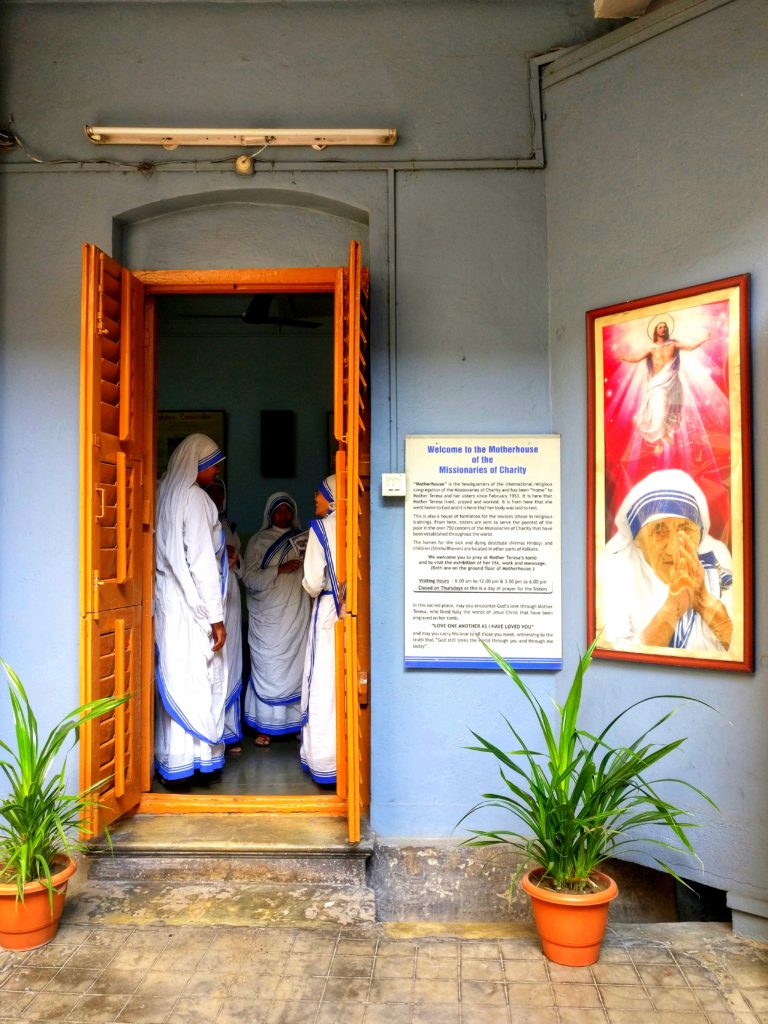 The Mother House is a haven of peace
Read your way through the night: Oh the books! Right from College Street, booksellers line the street, such as National Bookstore, Chakraborty and Chatterjee and Dasgupta and Co. Of course, the Oxford Bookstore on Park Street is a must visit. But in Kolkata, every tiny nook and crevice has a bookstore, a book seller or something bookish. What fascinate me are the specialty shops that dot the city. For all things related to the Earth and the environment, stop by at Earthcare Books. Wandering in Kolkata I found other gems such as Sanskrit Pustak Bhandar—a treasure trove of all books in the language and DM Library, seller of poetry books, epics and classics, both around a century old or more.
Trundle down a taxi and a tram or a rickshaw: Rekindle your romance with public transport in the city. Though the yellow ambassador drivers are much more aggressive and scarcely ply by the meter, a short well-negotiated trip is a must. We took a tram ride too, and it's a journey smoother than a bus ride, trundling along like a king on the road. The hand rickshaws ply too in the old city, pulled by wrinkled men, perhaps the last of their kind, before this too fades in the annals of history.
The last generation of hand-cart pullers are left in the city
Shop sustainably: My favourite store, Byloom, focuses on India's handloom heritage and I picked up a kaftan, a saree blouse and a necklace from here. Just opposite is the lovely Sienna Store and Cafe that works with artisans to create terracotta, cane, woodwork and more, and stocks local designers. For everything in sustainable textiles, visit the Weavers Studio that transforms fabrics into contemporary couture. A broader, eco-store is Living Free which stocks everything from organic preserves to gourmet coffee and cheese to couture. For Made in Bengal souvenirs, I recommend Biswa Bangla, home to collectibles such as Begumpuri and Baluchari sarees and bell metal and Patachitra crafts, as well as Bengali music.
Walk to soothe your soul: One of my favourite places in Kolkata is the South Park Street Cemetery, on Mother Teresa Sarani. It reminds me of Père Lachaise Cemetery, though the tombs are starker and less ornamental than the latter. Most memorials here are in Gothic Indo-Saracenic style. Once upon a time it was one of the largest cemeteries outside Europe and the US and was in use till the 1830s. If you potter around here, you'll find the tombs of William Jones, the founder of the Asiatic Society and an Indophile known as Hindoo Stuart.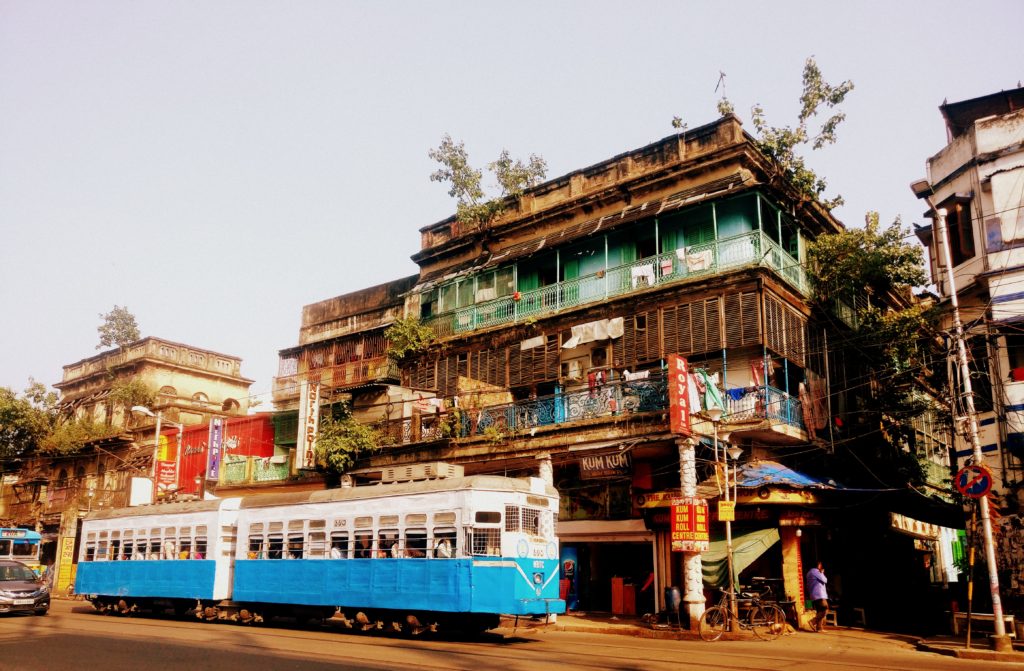 Chugging down a tram in North Kolkata
You have to brave crossing the Howrah Bridge to reach the the Acharya Jagadish Chandra Bose Indian Botanic Garden, named after the incredible botanist and father of Bengali Science fiction, who through his work hypothesised that plants too feel pain and understand affection. A gorgeous swathe of green covering 109 acres—the garden was seeded in 1786. We hopped on to a golf cart because it's impossible to cover everything on time by foot, but you get ample time to examine each specimen in great detail, such as the Great Banyan tree (now enclosed by gates), which has the largest canopy in the world. On the fathers to do list, the garden has 12,000 living plants and over 2 million dried ones in the herbarium. You pass a smattering of abandoned, haunted houses, giant water lilies and even families boating on the lake. Spend a couple of hours there and your lungs will be happy for it.
Discover the heritage: Kolkata is a city of musems—lace, banks, sports, police, and railways—you name it, they have it. The irony is that The Victoria Memorial was built to celebrate the Queen's quarter century reign, by Lord Curzon, the then Governer General, but during its construction the capital of the country was shifted to Delhi. When we were there much of it was under restoration, but a few galleries were open.
I enjoyed the Indian museum too, especially the fossil gallery and its amazing collection of art miniatures—Mughal, Rajasthani, Pahadi and more. It has an Egyptian section too replete with a mummy—the benefits of preceding Delhi as the capital of the Indian Empire. Leaving aside the cantankerous guard who stops you from taking a picture of the palace, the Marble Palace, owned by the Mullick family is a study in milky white that's muddled with age. It has a tiny menagerie and lots of statues of lions and other oddities, and is located just behind Tagore's Mansion.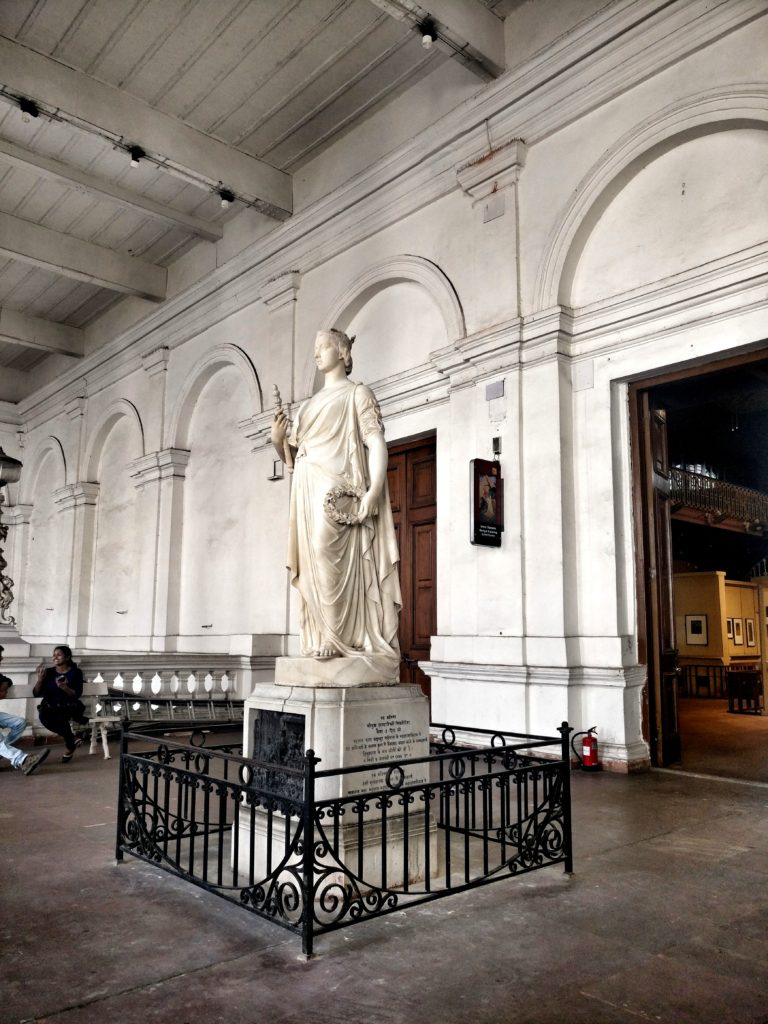 The Indian Museum of Kolkata got a lovely art and a fossil section
The city has a number of lovely art galleries too, right from Chemould and CIMA to Experimenter and Ganges and in construction since a while is the Kolkata Museum of Modern Art, to be built at the new township Rajarhat, designed by Swiss architects Herzog & de Meuron, of Beijing's Olympic bird nest fame.
Museums are closed on Monday, and the Marble Palace is also closed on a Thursday as well, so check once before you make the trip.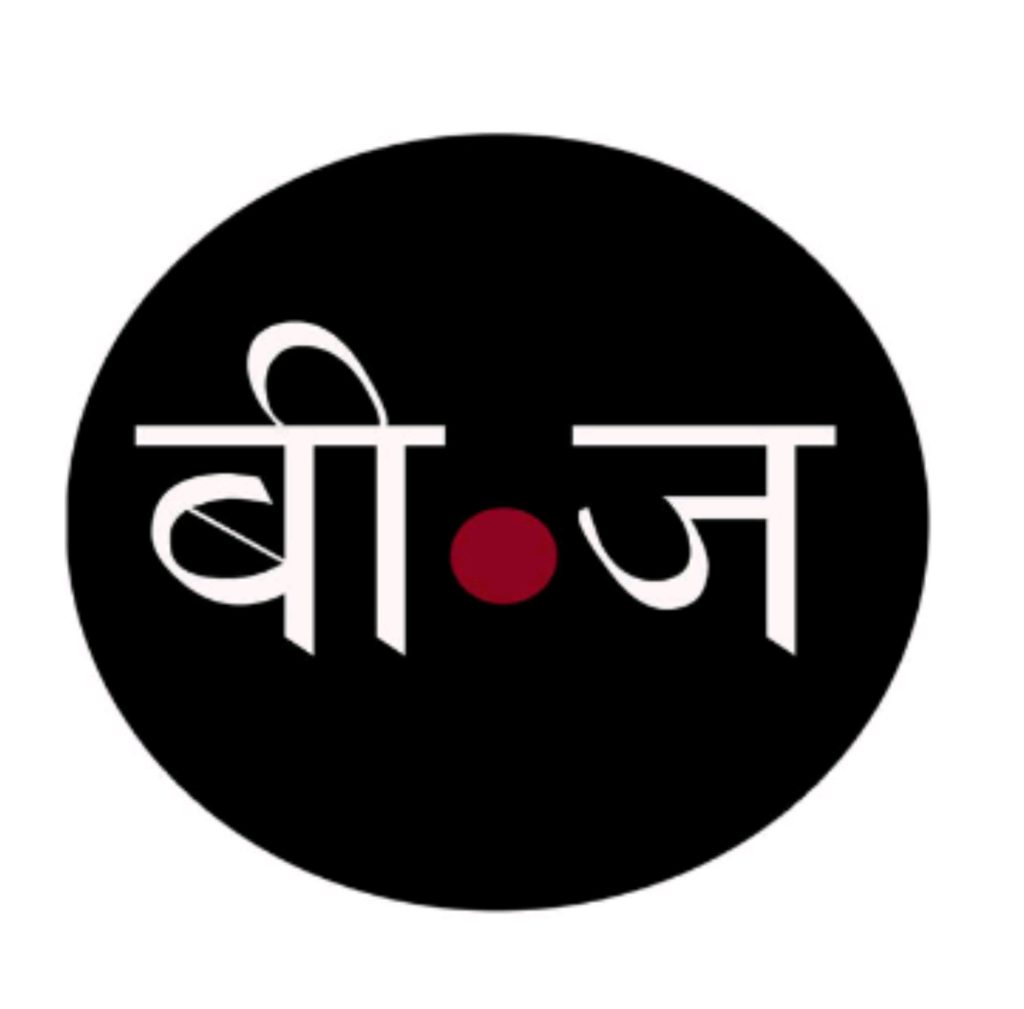 ---
---