The Perfect Bouquet
At Colaba's Miss T, over an elegant high-tea, one of UK's leading florists, Jo Moody, Design Head, La Fleur, takes us through the nuances of creating rustic bouquets, including an arrangement in a fish bowl, a wedding bouquet and rustic chic arrangement that seemed plucked straight from the woodlands. With over 15 years of experience in the horticultural industry — including teaching floristry at Hadlow College in Kent — she has helped develop bouquets for major high street retailers in the UK and brings her love for flowers to La Fleur too using only locally-grown Indian flowers of the highest quality.
La Fleur is putting fresh flowers on shelves at supermarkets in Mumbai, Pune and Bengaluru, several outposts of Godrej Nature's Basket, Star Market and Big Bazaar as well as other spaces.
No longer are arrangements staid and precise arrangements; they are as detailed, but with a careless chicness, the equivalent of a 'no makeup' makeup look (my words, not her!) Jo tells us why we should not over complicate flowers, guides us how to create a perfect bouquet (and keep it alive!) and reveals how bohemian, seasonal and sustainable bouquets are in rage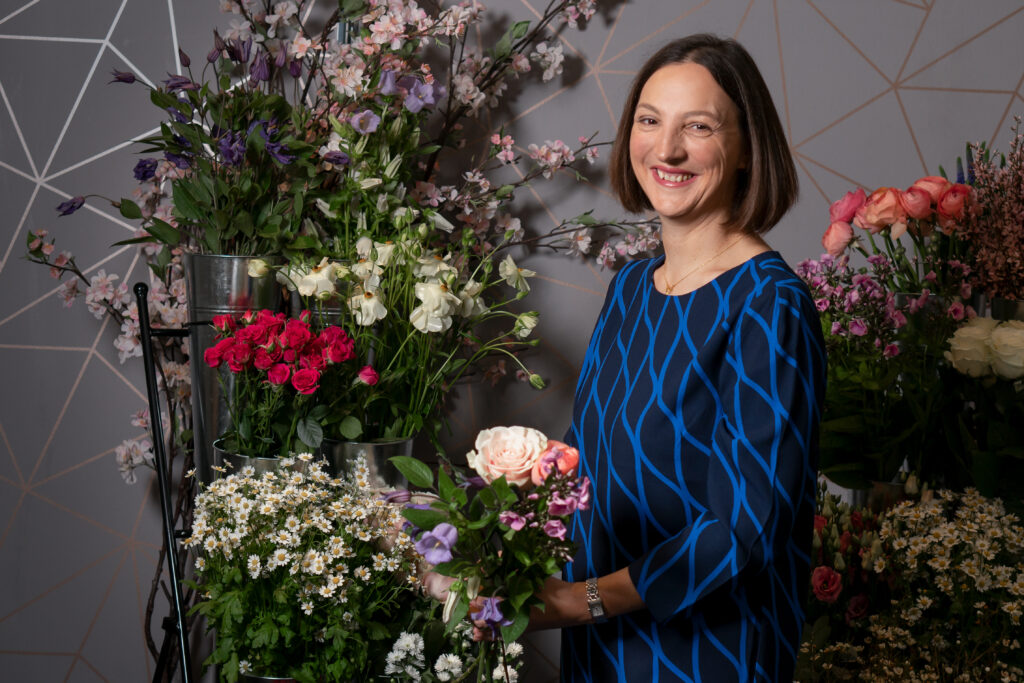 Jo Moody, Design Head, La Fleur
There is so much more to being a florist than meets the eye!
My family has been involved in the floral industry since three generations, so I have always been surrounded by flowers from an early age! I have always been fascinated by the intricacies of flowers and their unique natural beauty. I am amazed at the diversity of fauna around the world.
After graduating from university, I decided to set up my own floral business, separate to the family concern, and I enrolled onto a professional floristry course at agricultural college. For me, undertaking a recognised, formal qualification was a must. Not only did it give me strong technical foundations for my career within the floral industry, it was also a chance to meet like-minded people who would inspire me for the future and to see just how creative and diverse the industry could be.
The English garden
Gardens are indeed part of English history and we are so lucky to have such a wide and diverse variety that have been preserved, maintained or restored to help us to understand different historical periods throughout time. They were functional places whereby vegetables and herbs were grown for food and medicine. As time progressed, gardens became places to display wealth, creativity and for recreation.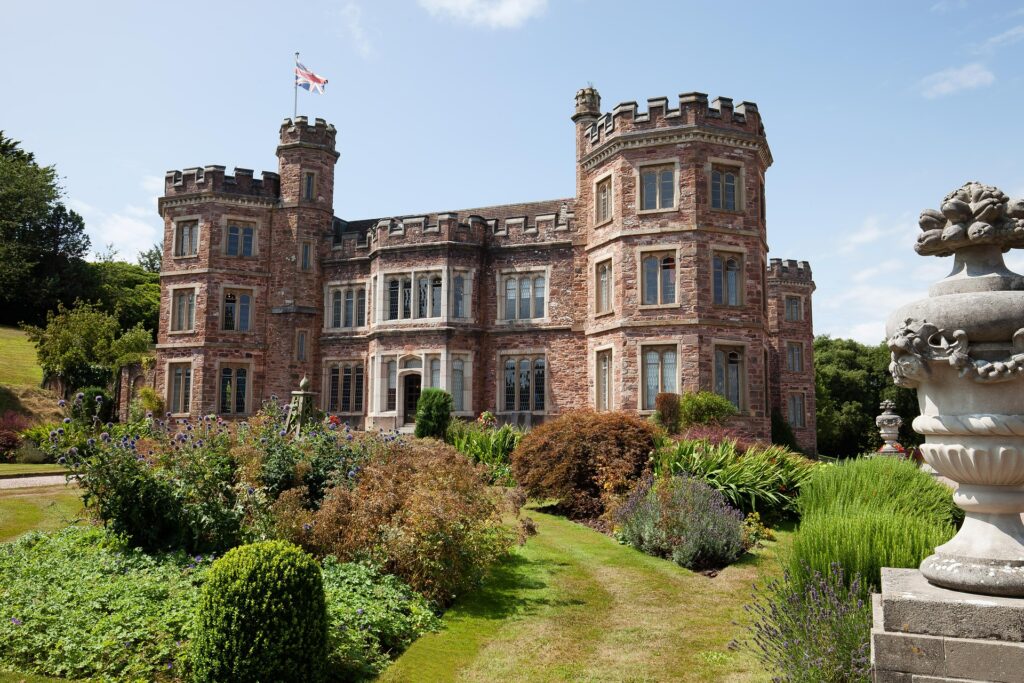 Lush gardens are a part of English history
We can still see gardens with medieval features such as dovecotes or fish ponds. Tudor gardens with their infamous knot gardens. Stuart gardens that display terraces and topiary. And the Georgian style that would influence gardens all around Europe, whereby gardens and parks would merge together in their landscape styles. During Victorian times plant collectors would bring back their exotic finds and display in formal garden settings.
Today our gardens are most heavily influenced by the Edwardian period whereby the heavily structured gardens have been softened by herbaceous plants. My favourite English garden to visit is Trentham Gardens located in my home county of Staffordshire. I have spent many, many occasions here and there is a simple sentimentality that will be forever linked to the home of my youth. The gardens are also simply astounding and just so beautiful encompassing a wide variety of features.
It was originally designed as a serpentine park by Capability Brown around 1758 and was principally known for the surviving formal gardens laid out in the 1840s by Sir Charles Barry. Recently the gardens have been restored to great acclaim by Chelsea flower show gold medalist Tom Stuart Smith. The gardens are ever evolving and there is so much to see here and so whenever I visit my home town, I always try to visit.
An eye for form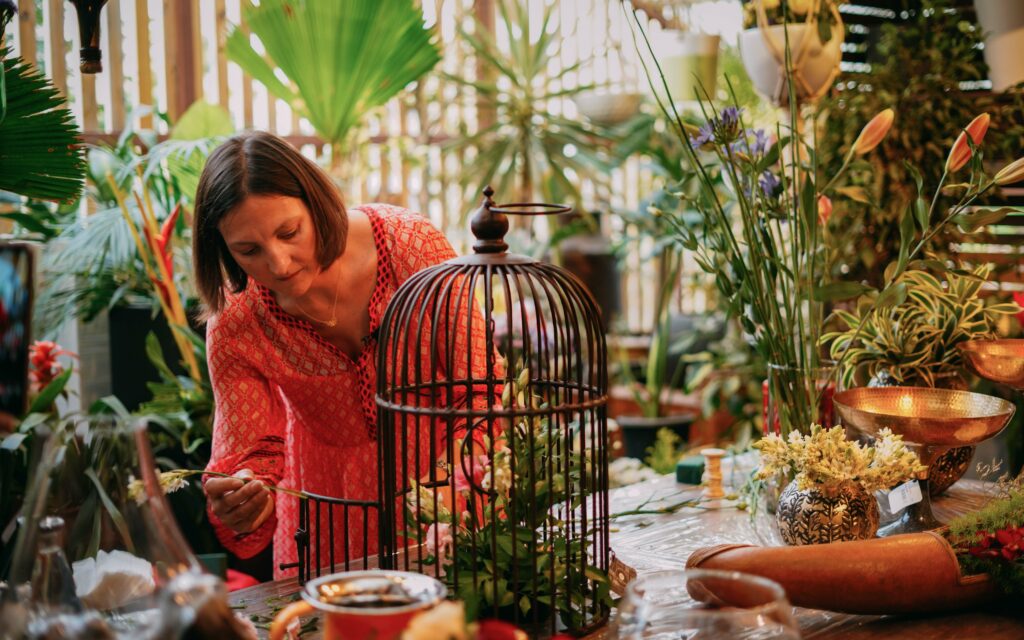 A love of flowers and a few basic design skills are all that is needed to enjoy at home
Flowers are a source of joy and we should not over complicate them. A love of flowers and a few basic design skills are all that is needed to enjoy at home! You should consider colour, shape and texture when choosing flowers. Simple is often best but more importantly, if it looks good to your eye, then go with it!
A few tips that will help are as follows:
Flowers should be fresh and conditioned prior to use. This simply means that the flower material has been re-cut and allowed to drink fresh water for a few hours.
Cut stems with a clean pair of scissors on a slant.
Always use a clean vase and fresh water. Use flower food when provided.
Once flowers have been arranged, keep in a cool area, away from direct sun and draughts. Change the water and re-cut the stems every few days and top up water as necessary.
To achieve maximum life from your bouquet, always choose fresh flowers that have no wilting heads, browning leaves or petals.
Check the water in the vase daily and top up as necessary.
Change the water every few days and re-cut the stems.
Remove any faded or dying blooms from the arrangement.
Keep away from fruit, as fruits emit ethylene gas which deteriorates flowers.
Bringing joy
Flowers have the power to convey a wide range of different emotions. They  bring joy to our lives. The simple act of giving a beautiful bunch of flowers or just a single stem of one flower is very powerful. Sometimes when words are hard to find, flowers can convey your sentiments.
I am inspired by the colours, form and texture that are found in flowers and foliage. I am excited by seasonality and like to make the most of seasonal flowers whilst they are in their prime. A bit like strawberries in June! I like to showcase nature at its best! I am also inspired by my clients. I think it's important to really listen to your customer and to really understand their vision.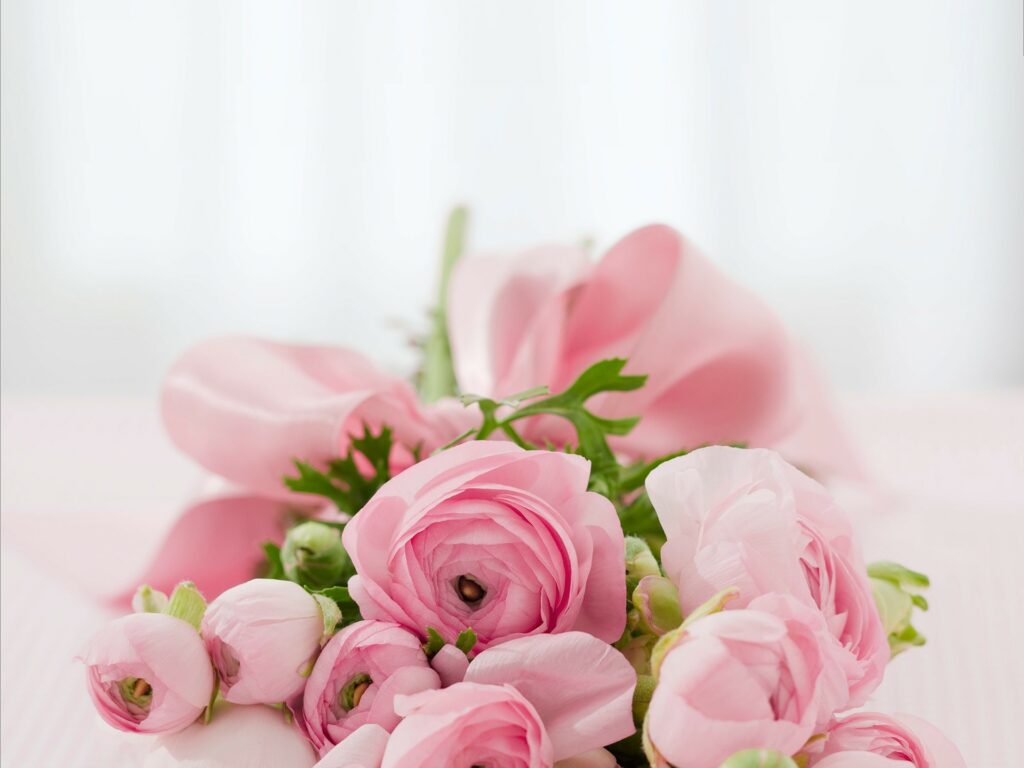 Seasonality and sustainability are key for modern day florists

A sustainable future
In the UK, floral trends are leaning towards very natural, soft and textured styles. Bohemian and still life type designs are particularly popular in the wedding market. Seasonality and sustainability are key. Consumers are increasingly aware of seasonality and there is a big upwards shift in home grown flowers. People are once again creating their own cutting gardens.
The types of flowers and designs that seem to be most popular in India are those that include brighter, bold colours. However, whilst I was conducting my series of demonstrations and workshops, a lot of the feedback was that this was changing and the younger consumers, wanted more of the soft coloured country type flowers. The biggest challenge for supplying those types of flowers within India, is the climate as the flowers need to be able to cope with the heat and the humidity.
Sustainability is very important to me personally. I believe in supporting local farmers throughout the world as much as possible. At La Fleur we have embraced this concept. We could have used imported flowers (in India) but instead we have chosen to supply only Indian grown flowers. La Fleur is working alongside the local growers to provide flowers for our cut flower bouquets. We also use only sustainable packaging methods and continue to innovate on this front.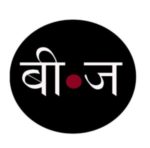 ---