The woman who paints trees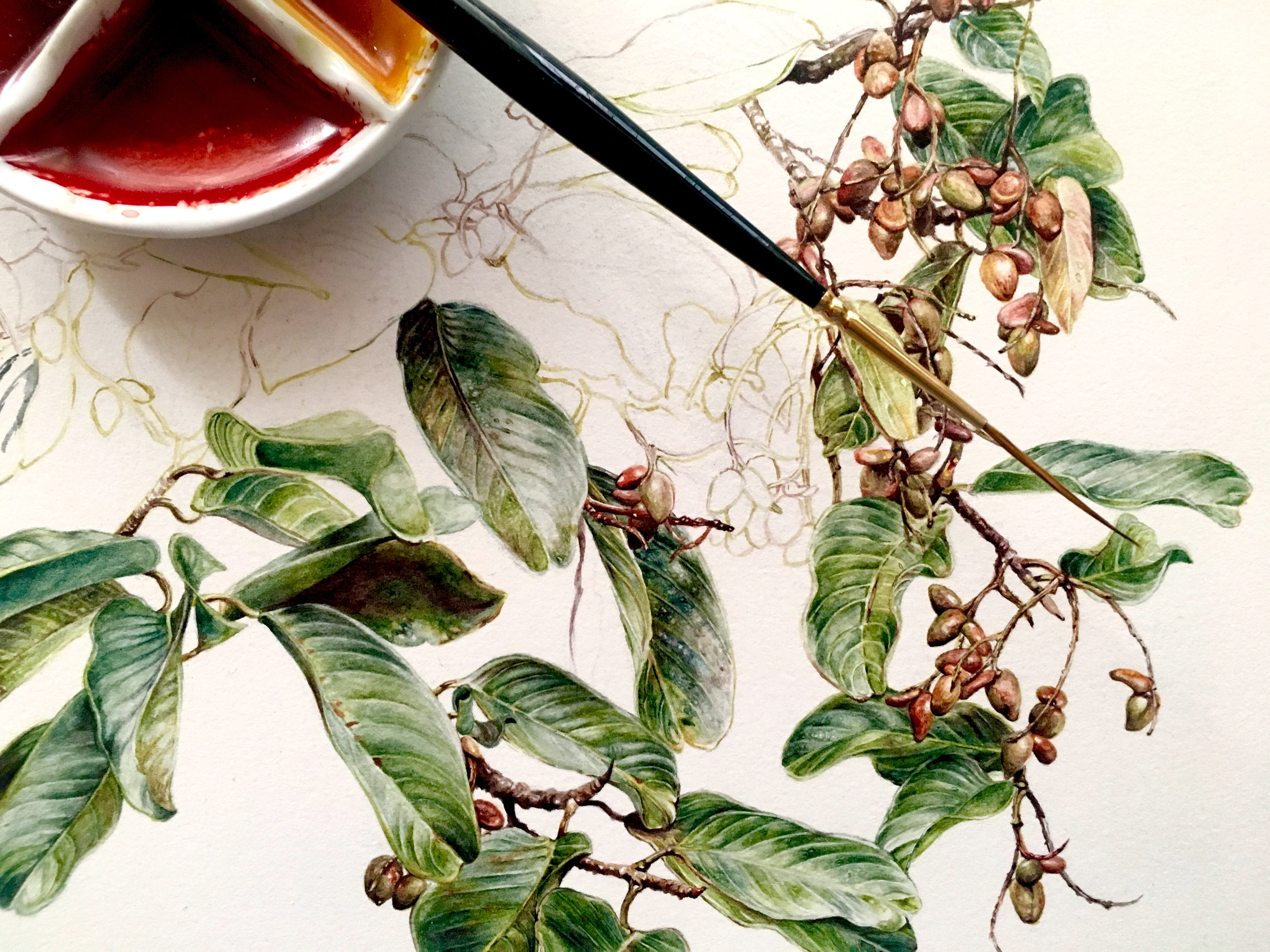 In a digital world, botanical illustrator Nirupa Rao brings her brush to paper to humanise plants. Working on a book with the Nature Conservation Foundation and a children's tome on a grant by National Geographic, she speaks about the art and science of illustration
When working in a dense thicket of rainforest trees, Nirupa Rao first sketches the buttress from one vantage point. Then she trawls up and down a hairpin bend on the road, and then another, for a clear view of the canopy. "I usually have to stand the entire time, so that the perspective doesn't shift."
The delicate art form of botanical illustrations is a physically demanding craft. "Back home, the slow process of painting in the details gives me a stiff wrist and strains my eyes. Trying to achieve botanical accuracy in colours and textures is also really tough. It's a long and slow process, but it's really rewarding when it all comes together!"
Why, then one must wonder aloud, did Nirupa Rao choose to become a painter of trees? As a child, she was intrigued by social sciences. "My childhood wasn't strictly speaking 'artistic', but it was definitely creative." Nirupa's mother, from whom she says she inherited an 'old soul,' instilled a love for music and arts. Mama rounded up the local children to perform on All India Radio and made them drum up a skit for the residents of the local old age home. "She would even make edibles like ketchup and mustard, so I grew up with that wholesomeness."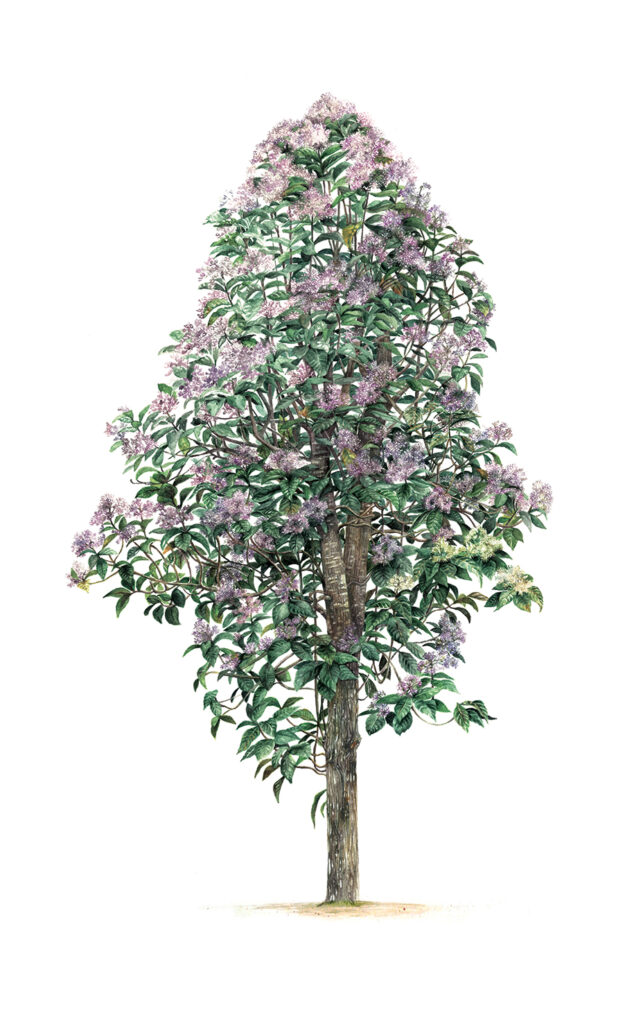 The forest for the trees – Vernona Arborea

She and her two sisters thrived singing and writing and pottering around the kitchen making sweets with their grandmother. "I just enjoyed making things, and eventually that led to art." Nirupa's grandmother fed her 11 children fresh vegetables from her garden. This earthy upbringing percolated into all they did and her aunts and uncles still ferment their own wines and pickles and preserves and even build their own furniture. "It's not easy to be so hands-on these days, so I really admire and aspire to that (though I fall far short)."
Every summer holiday the family spent in different locations around the Western Ghats. This easy intimacy with nature rustled up a number of botany enthusiasts in her family, four in number, she counts, including her cousin Siddarth Machado with whom she has collaborated on a project. In fact, her late grand uncle, Fr Cecil Saldanha, led the first state-wide survey of Karnataka's flora. He made some critical botanical discoveries, had an orchid named after him and penned several books on flora.
"I strongly associate botany with adventure and exploration. Plants are so intricate and diverse, like an inexhaustible resource for artistic inspiration," she says. But Nirupa still views herself as an outsider. "I approach botany as a lay person, and attempt to translate the scientific subject matter into something that society can appreciate," she says.
She took art as a subject during her senior years in school and studied under botanical painter Elaine Searle. "Botanical illustration is a pretty well developed field in the West, but not so in India, so I learned all the foundation techniques from Elaine. Of course, I've had to adapt the process to Indian conditions." One day, she hopes to dip her brush of paint and dabble in the world of insects, birds and other animals. "My measure for success is to create something that is bigger than myself, bigger than Art."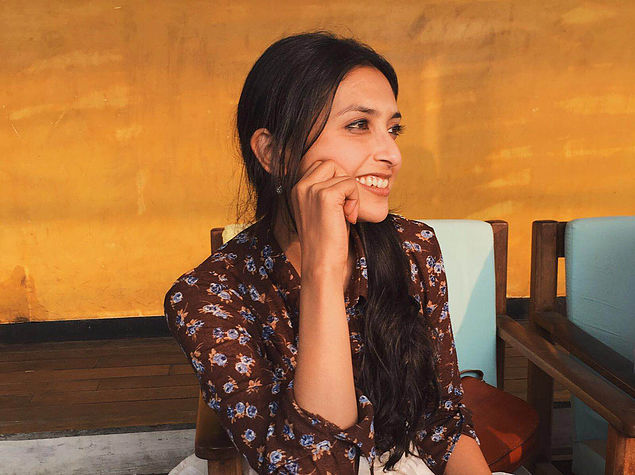 What does slow living mean to you?
It is an ethos that values quality over quantity, from food to work and play and more. Good things take time to create, to evolve and to gain complexity. The richness that results from this process is irreplaceable.
Tell us about your artistic process.
I use Raphael brand brushes and Daniel Smith paints. At the moment I'm working on plants and trees from the Western Ghats for two books. When it comes to trees, I usually sketch them in person and paint them when I return to Bangalore. When it comes to flowers, fruit and leaves, the species I'm working with are often rare and won't survive the journey, so I work from photos and memory. Right now the books I'm working on require accuracy, so I don't take too much license with colour and lighting.
My style of painting obviously draws very strongly from the Western Botanical painting tradition, but I'm very keen for it to have a strong Indian aura. I look to miniature paintings and textile art for the colours, the earthiness and the poetic quality. My style is continually evolving.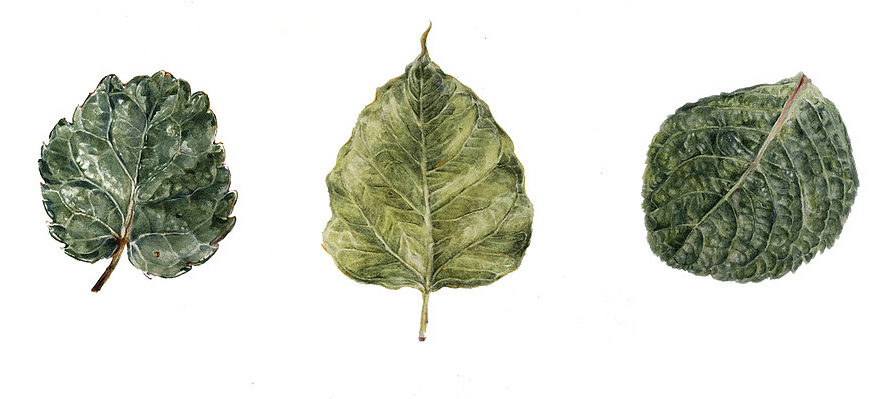 A leaf study
You're working on a book with the Nature Conservation Foundation and a children's book. Tell us about the projects.
 The first book is a collaboration with Divya Mudappa of the Nature Conservation Foundation, illustrating the rainforest trees of the Western Ghats and their various parts (leaves, fruit, seeds and flowers). She knows the habitat inside out. I visit her roughly once every two months. By studying various tree specimens, we come up with a composite sketch that is representative of that species.
It sounds very scientific, but the intention is for the illustrations to bring out the subtle beauty of plants that usually only botanists are able to see.
The children's book on plants from the Western Ghats (for which I received a grant from National Geographic) will feature the weird and the whacky, the carnivorous and the parasitic, the poisonous, the stinky and eve unimaginably valuable plants— it will be the Charlie and the Chocolate Factory of the plant kingdom, if you will. I want to show Indian kids (and anyone with an open mind!) how interesting our plants can be. I am working with my cousin Siddarth, a photographer friend Prasenjeet Yadav and my sister, Suniti for this book. We take road trips into the jungle to study the plants in person and photograph them for our reference.
You've grown up spending each summer at the Western Ghats, a UNESCO world heritage site. Tell us about its hidden treasures.
The Western Ghats is one of eight 'hotspots' of biodiversity in the world. According to statistics, the region is estimated to have over 7,402 species of flowering plants,1814 species of non-flowering plants, 139 mammal species, 508 bird species, 179 amphibian species, 6000 insects species and 290 freshwater fish species. It is likely that many undiscovered species live in the Western Ghats. It's home to 325 globally threatened species.
I have seen many rare plants there, including the second largest flower in the world (Amorphophallus titanum), native insect trappers (Drosera, Ceropegia and Utricularia) and parasites. I've discovered many strange facts about some pretty common plants as well. The Elephant Yam flower, for instance, mimics the heat and stench of rotting flesh so as to attract pollinating insects! My children's book will feature a lot of these strange plants, so stay tuned!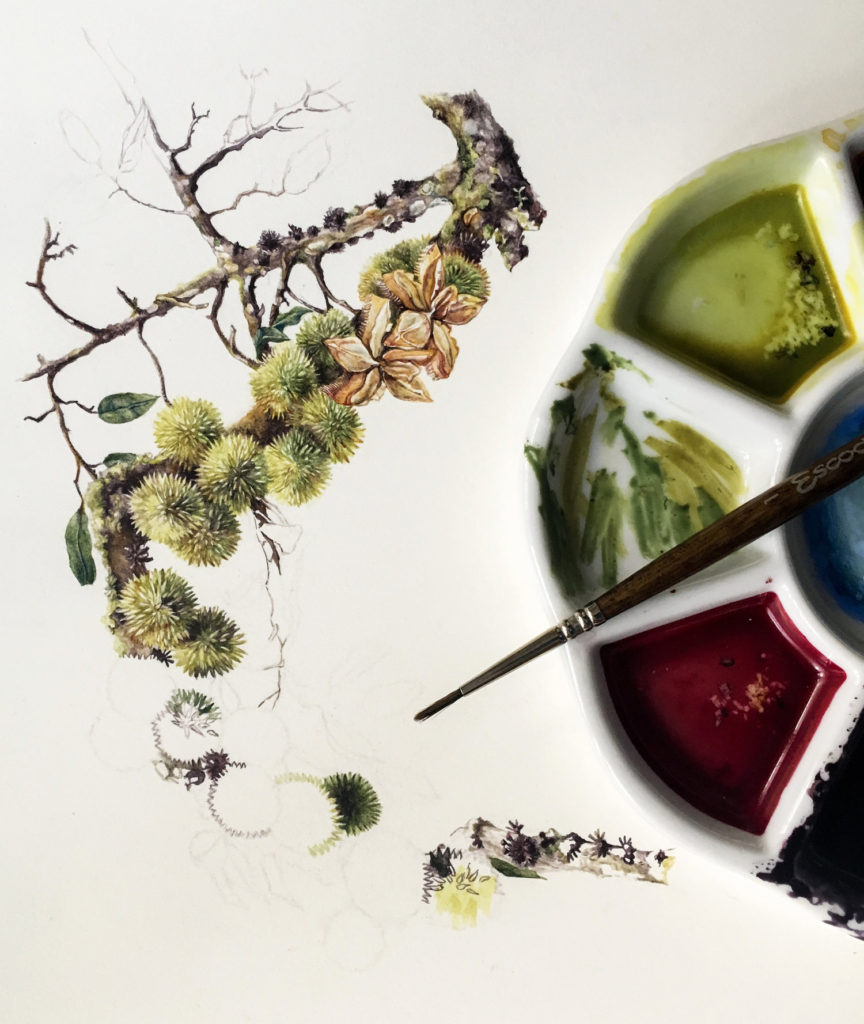 Cullenia, a genus of flowering plant native to India and Sri Lanka, a WIP
And this is being decimated…
Whenever I visit, the garbage just irks me. It's really undesirable because it attracts animals to human territory as a source of easily available food, and that increases human-wildlife conflict. But that's just the tip of the iceberg. The Western Ghats are constantly under threat because the habitat is a valuable resource for timber, sand, mining and more.
As a visitor, it's easy to miss subtler signs of environmental degradation. For instance, the 'true' original forests are increasingly broken up or 'fragmented' due to urbanisation, or monoculture plantations. It was only once I started to recognise native trees and their individual importance that I realised that the mere existence of trees does not make a 'forest'. A forest is instead a 'system' that is inherently richer and stable due to its complexity.
How has your work changed your perspective about the environment?
It's a bittersweet experience. As a lay person, the jungle first appeared to me merely as a sea of green. Now it's so exciting to see each inhabitant as an individual. I see how the animals and insects are dependent on them for food and habitat and how the latter is dependent on the former to multiply. I see the complexity of that system and how long it took to evolve. This makes me sad, because it takes minutes to carelessly destroy what it took centuries to create.
How can we appreciate the natural world more?
What really interests me is how many Indian traditions are based on reverence for nature. This may be just armchair anthropology, but it seems like we have kept the traditions but forgotten their source. Since we are such a devout country, perhaps we could begin by introspecting on the roots of our customs.
I think historically in the West, people barely were aware about 'nature' until they began to lose it. During the industrial revolution, Romanticism started to idealise a lost paradise. Ironically, modern eco-philosophy in the West now draws a lot from Eastern thoughts and practices, while we are hell bent on achieving their 'development'. Hopefully we can find a balance before it's too late.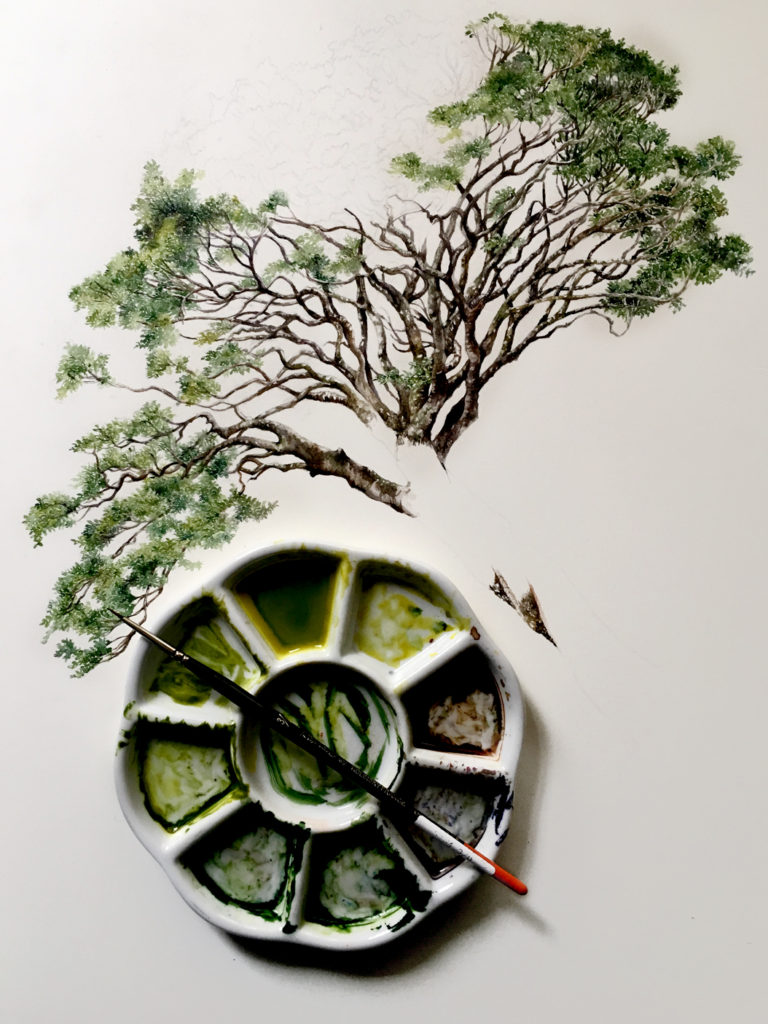 The Elaeocarpus munronii is a species of flowering plant in the Elaeocarpaceae family found only in India. It is threatened by habitat loss
As an artist who requires scientific accuracy in her work, is the approach drastically different?
I actually haven't delved into the 'art world' very much, considering I'm at the moment sitting on the fence between art and science. I would actually prefer that there wasn't such a strong distinction between science and art. Strong distinctions seem to encourage people to pick a side and stick to it, when it seems far healthier to explore without boundaries.
I was quite inspired by an interview of the biographer Walter Isaacson: "True creativity and innovation come from being able to stand at the intersection of art and science. That's what made Steve Jobs such a genius. He knew that engineering should be beautiful." He went on to say that this ability is what made Leonardo da Vinci the greatest genius the world has ever seen: "He peeled the skin off the faces of cadavers, traced every muscle and nerve that moved the lips, and that informed his creation of the world's most memorable smile, that of the Mona Lisa. "
Tell us about your muses.
My inspirations keep changing based on my mood! But at the moment Amrita Sher-Gil, Paul Gauguin and Wu Guangzhou are my favourite painters. I also love Viviane Sassen's photography, Luis Barragán's architecture and Albrecht Dürer's nature studies, as well as almost any traditional craftsmanship.
However, my favourite painting is 'The Milkmaid' by Johannes Vermeer—the 17th century Dutch artist. It has such a strong sense of place and mood. When I saw it in person, everything else melted away. Despite its age, it's so vivid, intimate and relatable—it's a master class in light, colour, texture, and composition.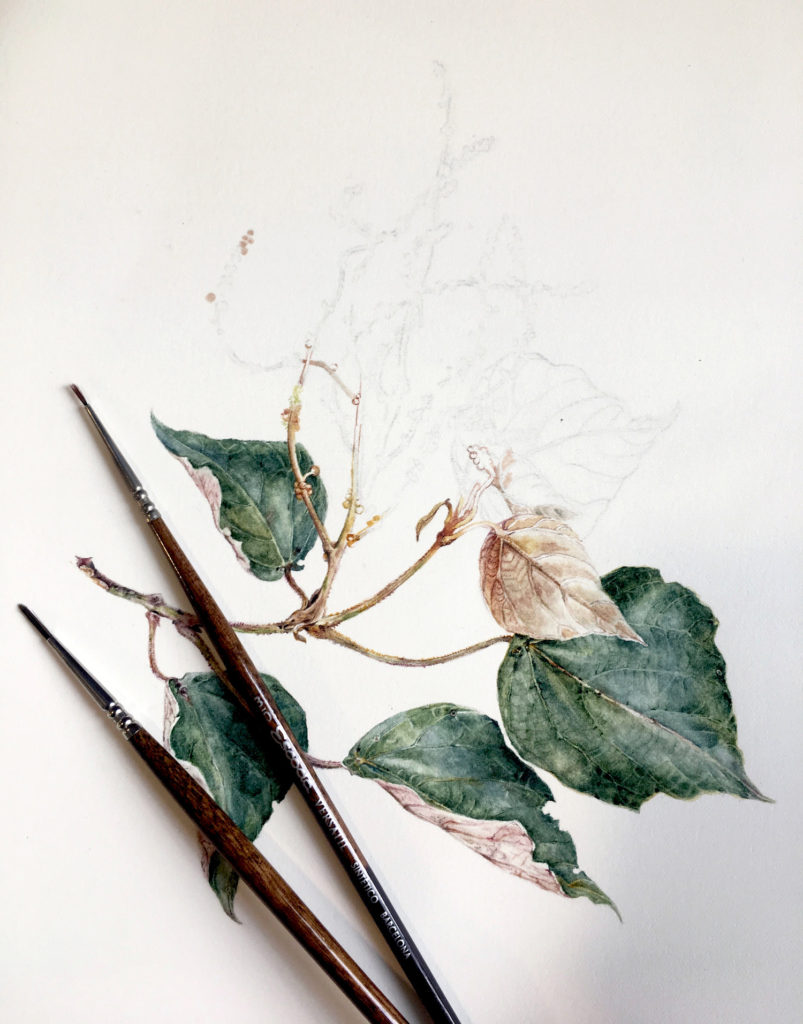 The nuance, colour and texture has to be perfect
 Tell us about your favourite:
 Destinations: Hampi and Meghalaya, Oaxaca (Mexico), Marrakech (Morocco), Florence (Italy), Kyoto (Japan)
Films: Grand Budapest Hotel, Out of Africa, Detective Byomkesh Bakshi, The Last King of Scotland
Books: The Years with Laura Diaz by Carlos Fuentes, Anna Karenina by Leo Tolstoy, Franny & Zooey by JD Salinger
Songs: Me & Bobby McGee by Janis Joplin
Hotels: Taj Vivanta Madikeri, Heritance Kandalama (Sri Lanka), Sahrai (Fez, Morocco), Coqui Coqui (Merida, Mexico), Hoshinoya (Kyoto)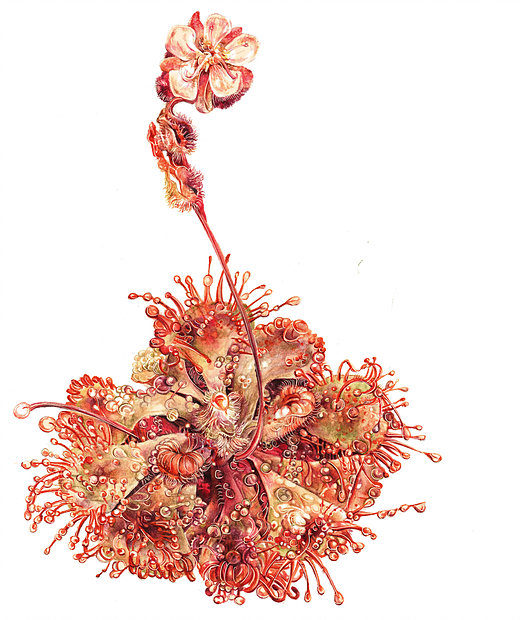 Drosera burmannii, the tropical sundew, is a small, compact carnivorous plant

How relevant are illustrations in the age of powerful cameras? Do you feel an illustration is more nuanced, perhaps more soulful?
Both are extremely relevant—the more means of expression, the better it is! Each appeals to a different set of people, and even to different sides of the same person. When it comes to plants, I feel that since it is a subject most people consider boring, an artist's rendering humanises the subject—the fact that someone has spent hours trying to bring out a certain texture or detail in a leaf seems to make people stop and pay attention to something they would otherwise have overlooked.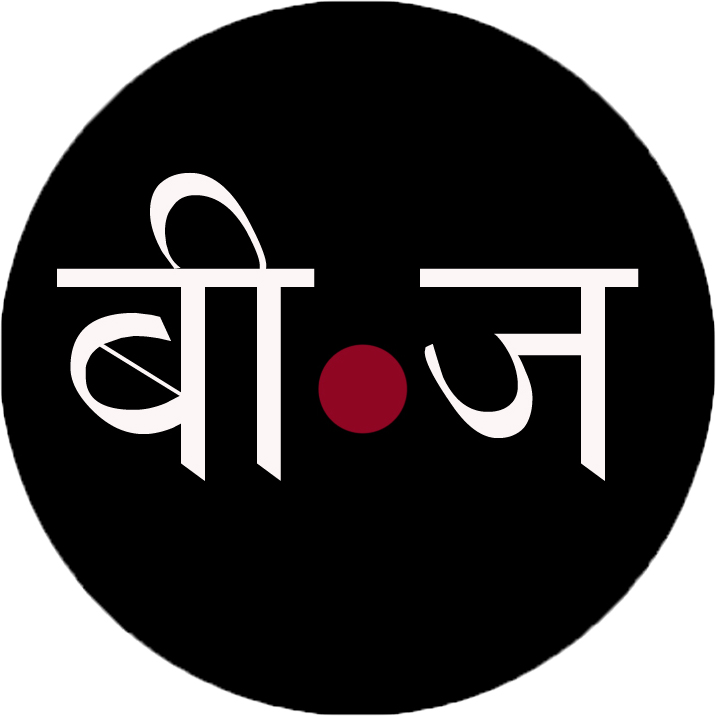 ---