Your ultimate guide to organic deodorants Made in India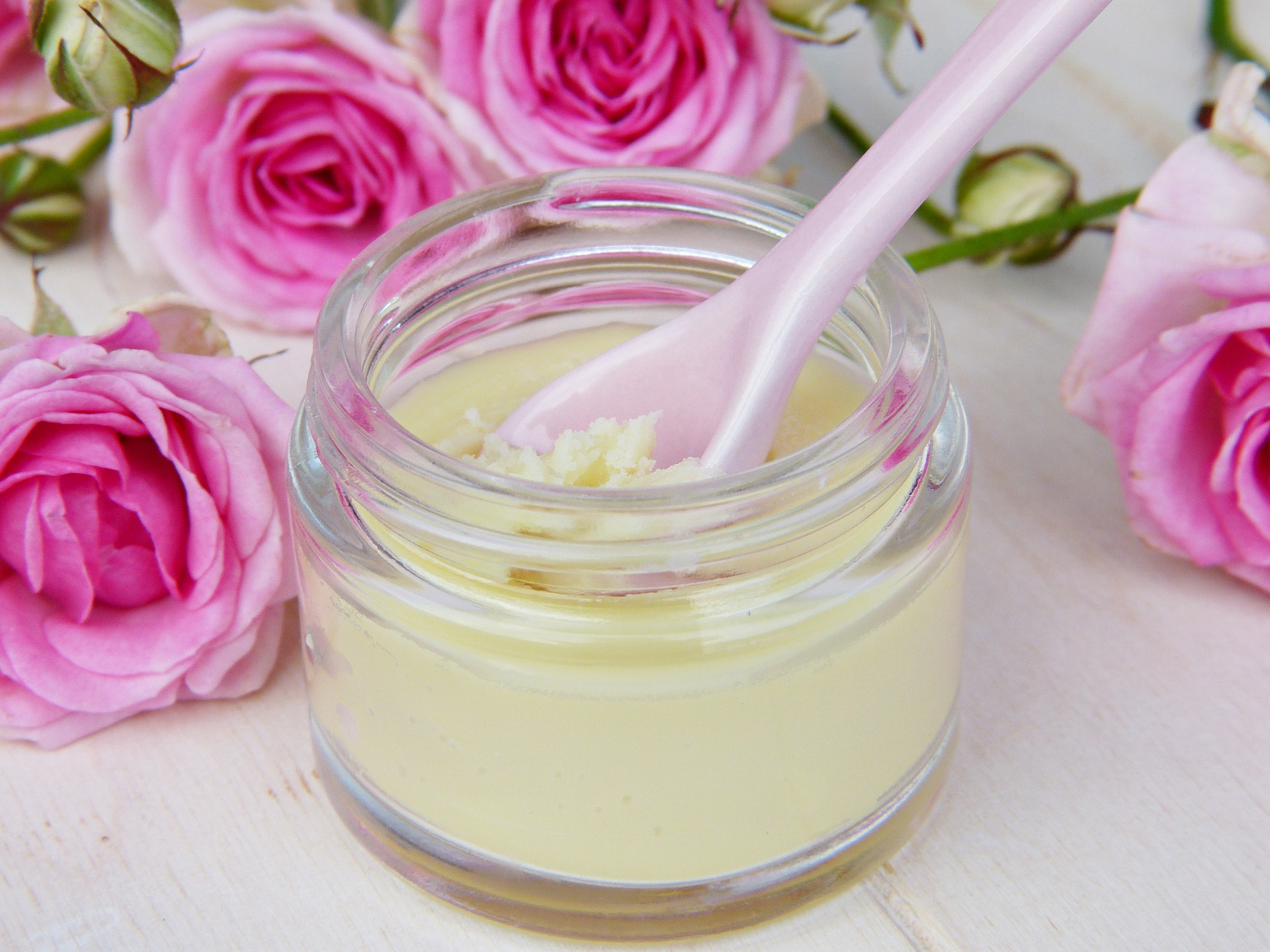 We pick the best homegrown organic deodorants this hot season
By Shriya Mathpati
Though summer is coming to an end, the hot sticky season prevails. Banish BO and chemicals in one go with these organic deodorants that are bacteria balancing and lightly fragranced.
Our sweaty ancestors knew a thing or two about perfumes, sourcing fragrances from the natural environment. They used concoctions made from simple ingredients like rose water, cardamom, cinnamon, lily and camphor to quirky ingredients like ostrich eggs and tortoiseshells. Some ancient fragrances were also matched with a person's personality type. A cooling ittar calmed down a short-tempered person, a jasmine was used to rouse the gentle. Some of these decoctions had healing properties too. Rose ittar worked for a chest infection and the eyes. Shamama was slathered on to relieve headaches.  A few drops of kewra flower ittar worked on an upset stomach. This tradition slowly died down as time passed by, and eventually, people looking towards fragrances just at face value.
We have shortlisted nine mindful brands BO banishing brands which have tried to revive the nature-human connection through a range of organic deodorants. These deodorants are free from scary chemicals such as Parabens, Aluminum, Silica, Triclosan, Talc, Propylene Glycol, Steareths, and TEA/DEA (triethanolamine/diethanolamne).However, a word of caution, they do not contain aluminum chlorohydrate and aluminum zirconium, ingredients in anti-perspirants that stop you from sweating. These chemicals can clog your lymph nodes which sweat out toxins and accumulate them along with the aluminum, plugging close the gateway to our lymphatic system which is a big no-no.
A word of caution. Natural raw ingredients can react with sensitive skins. So do a patch test before slathering these deodorants on and do not use them on raw skin. (Word of caution baking soda + freshly shaved skin can give a burn!) Best is, to shave or wax at night, and then apply aloe vera gel or a moisturizer, let your skin settle down, and then use an organic deodorant. Also, in extreme hot weather conditions and at the gym, they're likely to not be as effective as your chemical laden brethren. As with all products, go slowly and see if it works for you, and in the long run, try and make a gradual shift to these natural deodorants. 
Common oxen
The brand was founded by Bangalore-based Delara Damania in 2011 with a view of reducing the toxic load of a household. Common Oxen offers a range of products for home and personal care, including deodorant creams that are designed to inhibit growth of bacteria in a natural way through butter, distilled oils, fruits, barks and stems. The quirky named Do the Birdy Dance wants has done away with synthetic perfumes that are hormonal disruptors so you can cluck about with confidence.
The BO busting Deo: Their body deodorant cream is designed to inhibit the growth of bacteria on skin in a completely natural way – Do the Birdy Dance – available in citrus & mint (unisex) scents.
The Wow Factor: Cold pressed and organic oils of coconut, along with anti-bacterial sesame and neem along with essential oils of cedar wood, orange and peppermint. The creamy texture comes from the cocoa butter and bees wax. Keeping wetness at bay are the arrowroot starch and bentonite clay, while the baking soda increases the pH levels of your pits.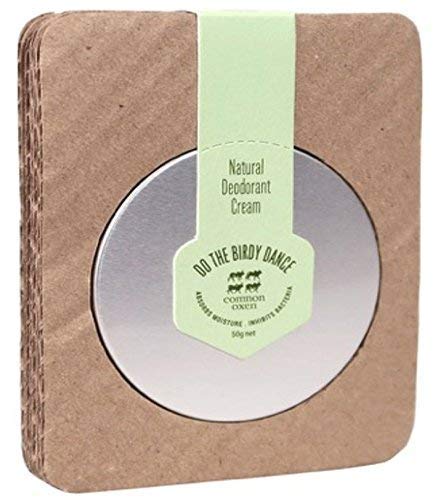 How to use – The product comes in a tiny tin container. One can take a pea size amount of it between two fingers and apply it on clean underarms. It might melt in the heat, so stir it up to use again. Avoid using on raw skin.
Use before – 2 years
Price – Rs. 375 for 50gms
Indus Valley
Inspired by The Indus Valley civilization and Ayurveda, the brand views hygiene as an Indian cultural value and a central practice of ayurvedic sciences, maintaining the same spirit and using herbal ingredients such as almond oil, aloe vera, amla, chamomile, henna etc. This organic Ayurveda brand has come up with a range of Deo sticks that help fight bad odour.
The BO busting deo: They offer a range of five deo sticks – Deep Forest (Men), Unscented, Lavender, Lemongrass and Wicked Cool. The deodorants are paraben free, aluminium free and alcohol free and have not been tested on animals. However, the plastic casing is a bother as it will end up in a landfill.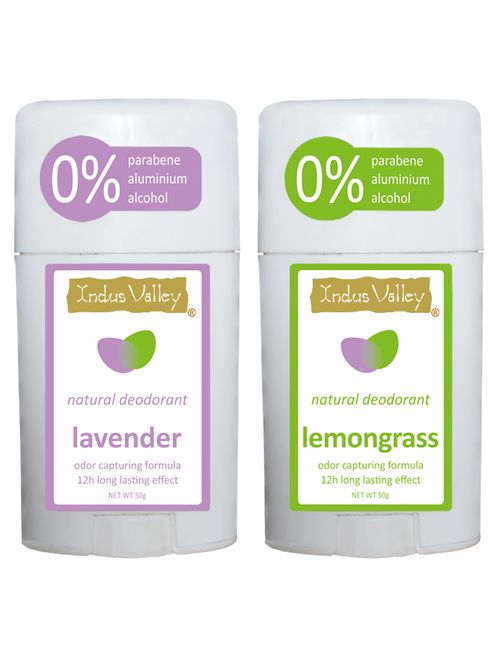 The wow factor: It contains organic aloe vera leaf juice (organic), coconut oil and chamomile. These deodorants are vegan and are said to last for 12 hours, but that's in pleasant weather conditions.
How to use: None fussy to use unlike the others which you need to slather on with fingers, this product contains a roll-on stick which can be applied after patting the underarms dry after a shower.
Use before – 3 years
Price – Rs. 299 for 50gms
Just B Au Naturel
Started by Bubbles Singh and Simrita Singh, this Delhi-based organic brand formulated the country's first probiotic deodorant over three years ago, before probiotic pill popping became a craze. The brand infuses the deodorant cream with shelf-stable probiotics — the same kinds you take for digestive health. Ingredients like baking soda and magnesium make the skin too salty for the bacteria to feed on the proteins and fats delivered through your sweat, keeping you odour free.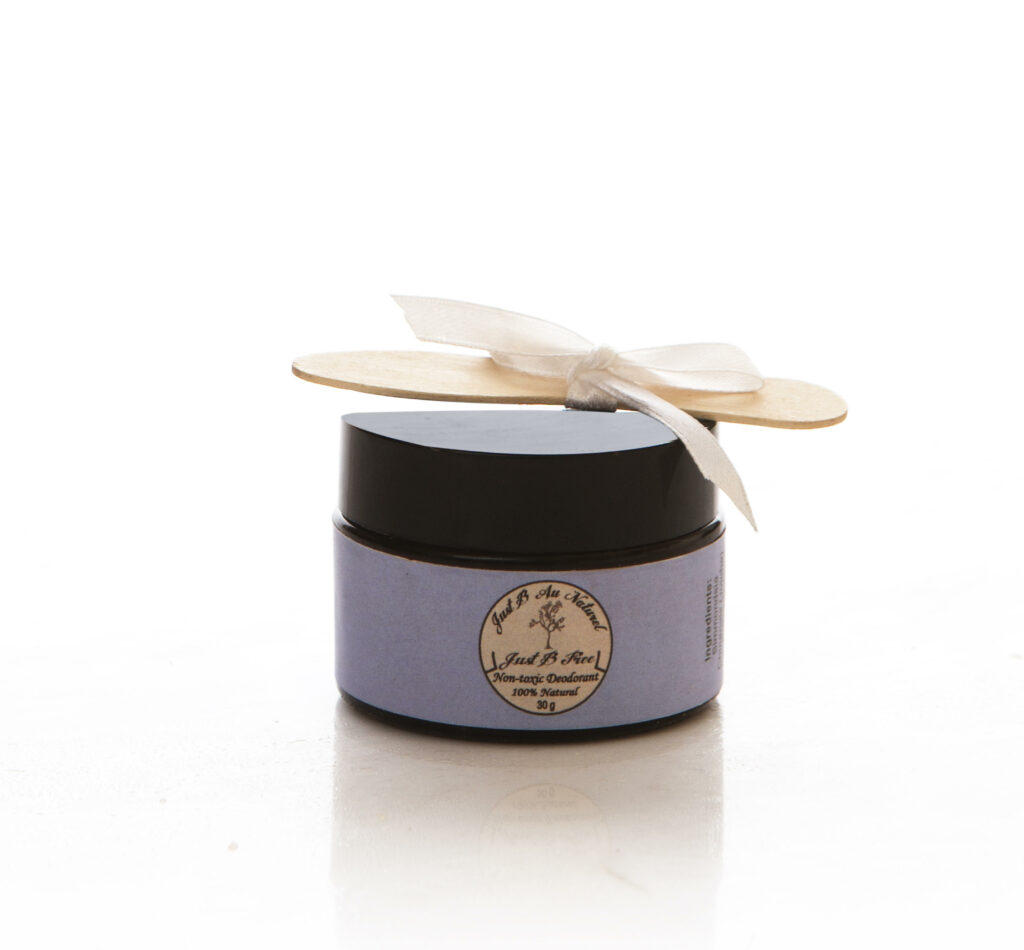 The BO busting deo:
Available in Lavender and Tea Tree and Lemon and Bergamot fragrances, the deodorant cream is a blend of vegetable-based powders, butters and mineral clays which help absorb sweat, separating it from your skin with a moisturising barrier. It contains key mineral such as baking soda and arrowroot along with essential oils like lemon, lavender and cypress. 
The wow factor – What we like is their laundry listing of ingredients, apart from just the key ones which other brands show. The brand uses ethically sourced, 100% natural, raw and organic ingredients, plant, flower and essential oils. The products are infused with shelf-stable probiotics and have a lovely, light fragrance.
How to use: Take a small amount and gently rub on clean moist skin with fingers. Spray face toner or AVC solution (1 teaspoon apple cider vinegar to 1 cup water) under your arms at night. Bubbles also recommends that you gently exfoliate your pits once a week. The textures might change due to extreme heat or cold (the ingredients separate and solidify and it might feel grainy). There is nothing wrong with it. Give it a good mixing with chopsticks, stick it in the freezer for 20 minutes and you can reuse.
Use before – 6-9 months
Price- Rs. 600-700 for 40gms and Rs 1250-1350 for 75gms.
Raw Beauty
Jallandhar-based Sunayna Walia for the past decade has embraced an alternative organic lifestyle, eliminating toxins from her home. Her skincare and haircare range are made in small batches and she uses glass packaging.
The BO busting deo:
Raw Beauty has two kinds of deodorants. One is a recent launch – the Epsom Salt and Clay Deodorising Underarm Salve that works well with skins sensitive to baking soda. And the other is the normal Deodorising Underarms Salve that contains naturally occurring baking soda, available in two scents: Happy (citrus woody) and Naughty (spicy woody).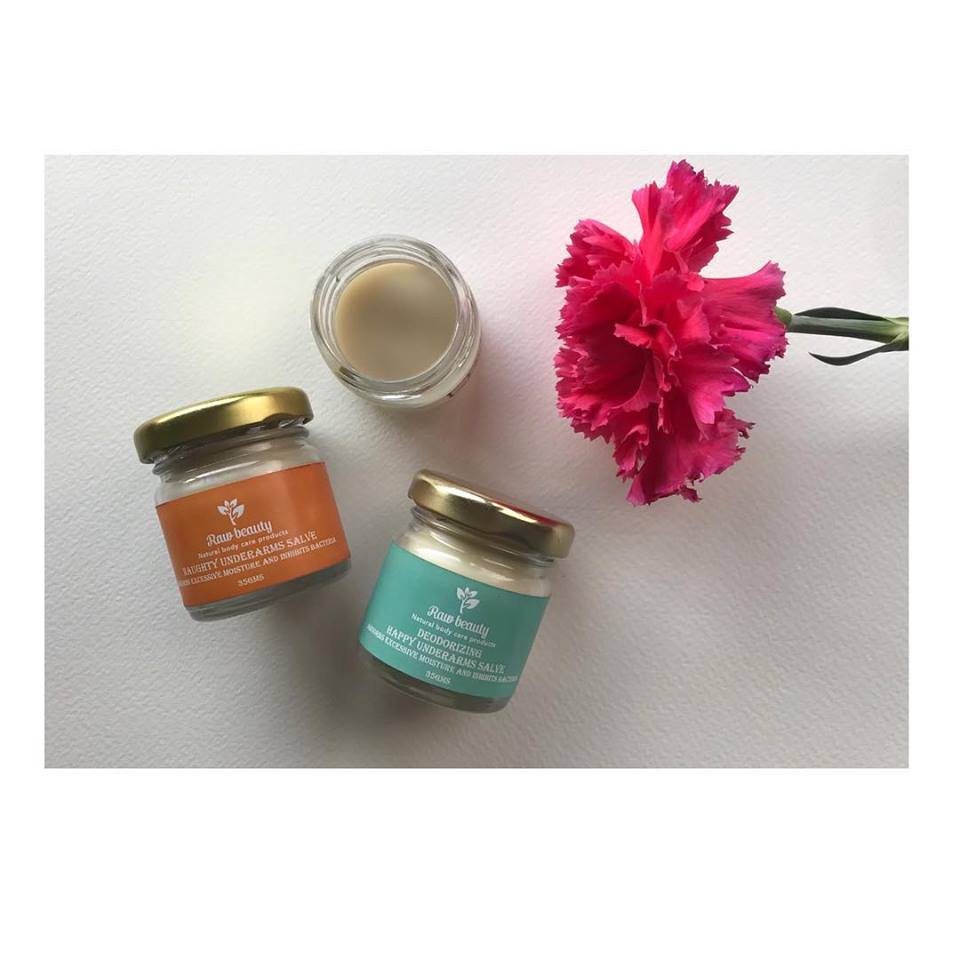 The wow factor: Along with naturally occurring baking soda, the Deodorising Underarms Salve includes organic virgin coconut oil, pure beeswax, organic arrowroot along with other essential oils. The other one uses rhassoul clay along with epsom salts. Both leave no residue in your arm pits nor do they stain your clothes and come with fresh delightful scents.
How to use – Take a pinch and rub it on clean under arms.
Use before – 6 months. They're the happiest at room temperature.
Price – Rs. 390 for 35 gms. Lasts 2-4 months
TreeWear
TreeWear is the brainchild of two brothers, Mikail and Mishal inspired by nature and the desire to give back to the planet. They offer a range of organic clothing, a hand sanitizer and organic deodorants. What we love is their drive to create zero waste products and their compostable packaging. In fact, each product bought contributes to several tree plantation projects around India.
The BO busting deo:
The deodorants come in four scents – herbal infusion, citrus burst, forest fragrant and spice infusion. These are child-friendly formulas and come in eco-friendly cardboard tubes, using no preservatives.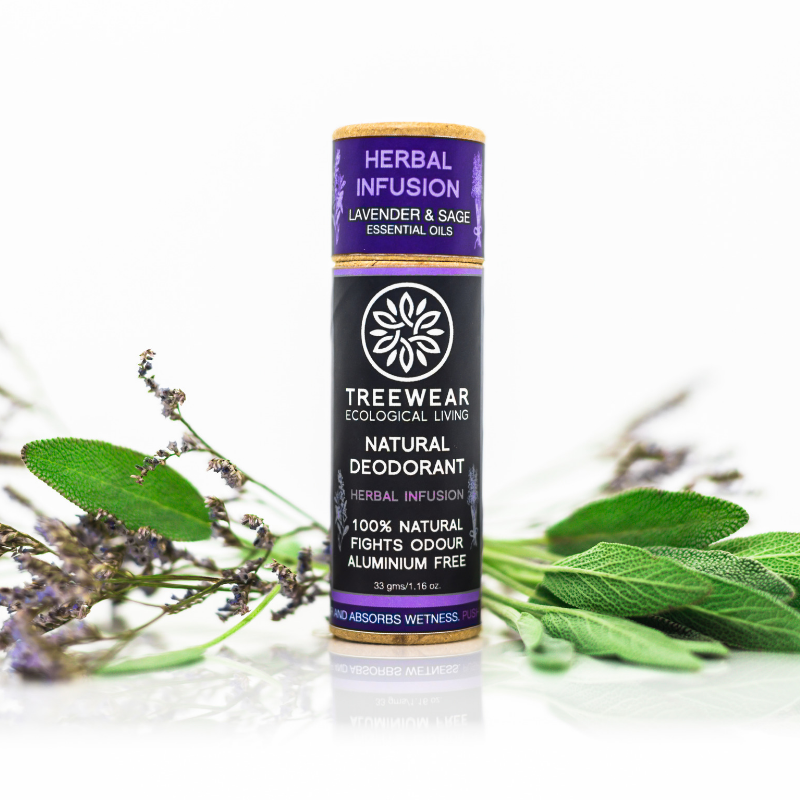 The wow factor
Along with the usual essential oils, anti-bacterial and anti-fungal properties it also contains organic coconut oil as a base along with cocoa butter. They have vegan and non-vegan options in the same fragrances. The only difference being the use of beeswax.
How to use – The product needs to be used like any other stick deodorant, at least twice a day. It should strictly be used on dry armpits.
Use before – 1 year. If used daily, it will last only for 2-3 months. Must be stored in a cool dry place and certainly away from the moisture of bathrooms, since it's packaged in paper.
Price – Natural and Vegan deodorants are for Rs 399 and Rs 499 respectively.
Caveman Naturals
With an aim to steer people towards natural grooming products, Caveman Naturals first product is the natural organic deodorant available in a glass jar. While the brand name might conjure up images of Neanderthals, the formulation has been rigorously tested in Indian conditions and the owners say its strong enough to hold up during our hot and humid summers or those tough workout sessions.
The BO busting deo:
The products have been formulated by a team of experts after two years of R&D and dermatological testing to ensure gentleness on skin and are non-greasy and quick-absorbing, are vegan and not tested on animals. The company claims it can withstand trying Indian heat conditions.
The wow factor:
The deodorants are unisex and come in two variants: Alpine and Sublime. They're made with minerals extracted from the ocean for better absorption and tea tree oil for antibacterial power. They also contain ingredients like jojoba oil and raw shea butter.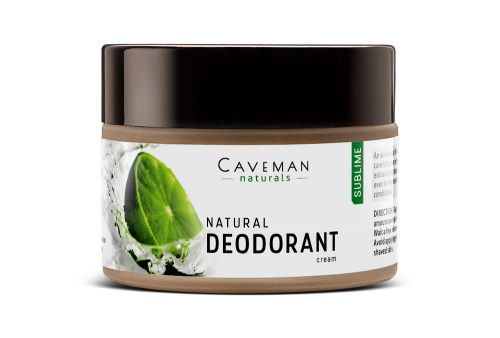 How to use: Apply a small amount evenly onto dry underarms every day after your shower. Wait a few minutes for absorption. Avoid application on freshly shaved underarms.
Use before: The product's shelf life is 18 months. The company recommends storing it in a cool and dry place.
Price: The MRP is Rs 625. It is currently available for sale online for Rs 549.
Soapworks India
A natural deodarant with matcha green tea extracts, it is completely natural and edible, and is free from aluminum, alcohol, phthalates and parabens. It is USDA certified, dairy free, gluten free, soy free, cruelty-free, BPA free, paraben free and sulfate free and comes in a lovely zero-waste, cardboard container.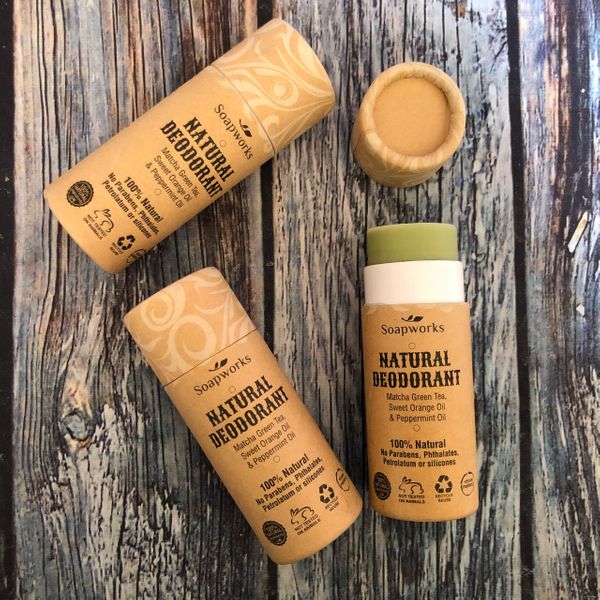 The BO busting deo:
The organic deodorant has been formulated for sensitive skin, using ingredients like organic coconut oil, organic mango seed butter and rice bran wax, a gentle formula which will nourish without any harmful chemicals that may cause irritation or itching like some antiperspirant products.
The wow factor: It contains essential oils of sweet orange and peppermint for a fresh perfume.
Price: The MRP is Rs 589.00
Vilvah Store
The Vilvah deodorant does not block the sweat glands. Instead, it uses a combination of natural ingredients to help absorb wetness, neutralise odour and yield a fresh fragrance with an essential oil combination.
The BO busting deo:
The deodorant comes in five fragrances – Rose & Vanilla, Lavender & Sage, Lime & Bergamot, Orange & Cinnamon, and Grapefruit & Ylang.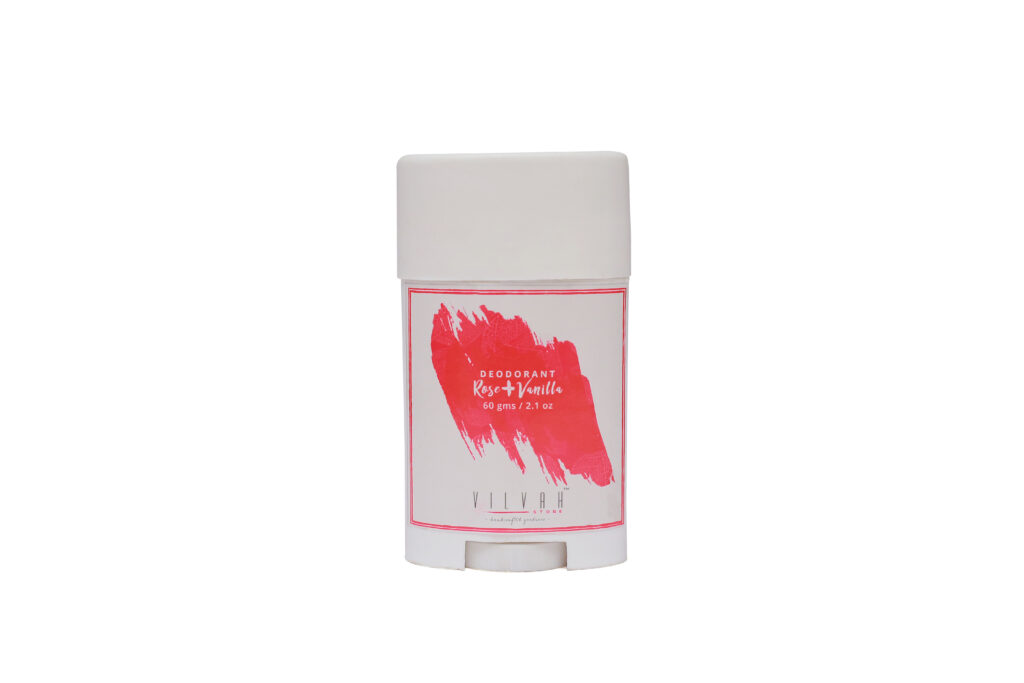 The wow factor: Vilvah organic deodorants contain shea butter, virgin coconut oil, cocoa butter, arrow root powder, natural vit E, lavender essential oil, and sage essential oil. All the ingredients used are natural and plant based. The products are free from animal testing and contains no parabens, sulphates, silicones, GMOs, artificial fragrance or harsh chemicals.
Price: The MRP is Rs 590.00
Juicy Chemistry
Juicy Chemistry's organic deodorants contain a laundry list of natural ingredients such as beeswax, shea butter, cocoa butter, apricot oil, rosehip oil, coconut oil, arrowroot powder, grapefruit powder, patchouli, tea tree, ylang ylang, and peppermint essential oil and much more. Free from pore clogging aluminum, it is safe for all skin types.
The BO busting deo:
Juicy Chemistry has two fragrances – Grapefruit & Patchouli and the Blood Orange & Geranium Organic Deodorant Stick. They're certified organic, free from artificial perfumes, alcohol, chlorofluorocarbons, and other petrochemicals. They also help detox your armpits.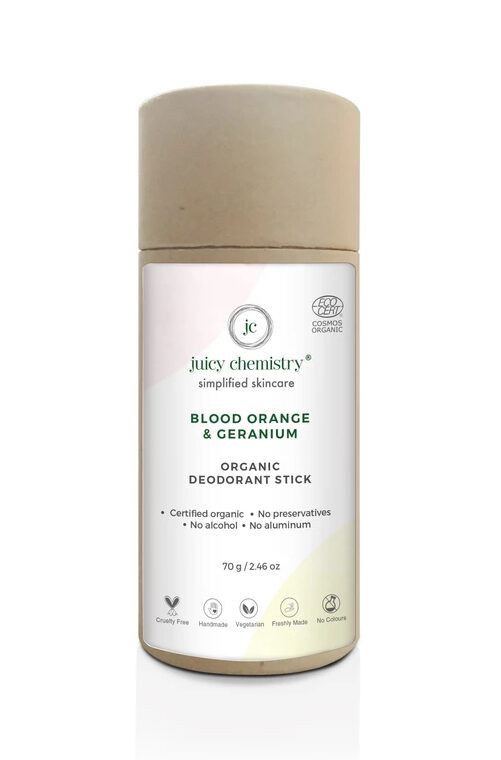 The wow factor: Infused with Vitamin C and lime, these deodorants help in lightening dark armpits and keeps your underarms fresh throughout the day. Has anti-fungal and antiseptic properties. We love the zero-waste packaging.
How to use – Push up the tube and roll on a bit sparingly. Do not let water get in to the packaging.
Price – Rs. 700-750 for 70 grams.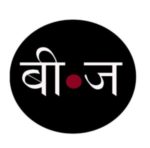 ---