A sustainable Indian accessories brand: Studio Beej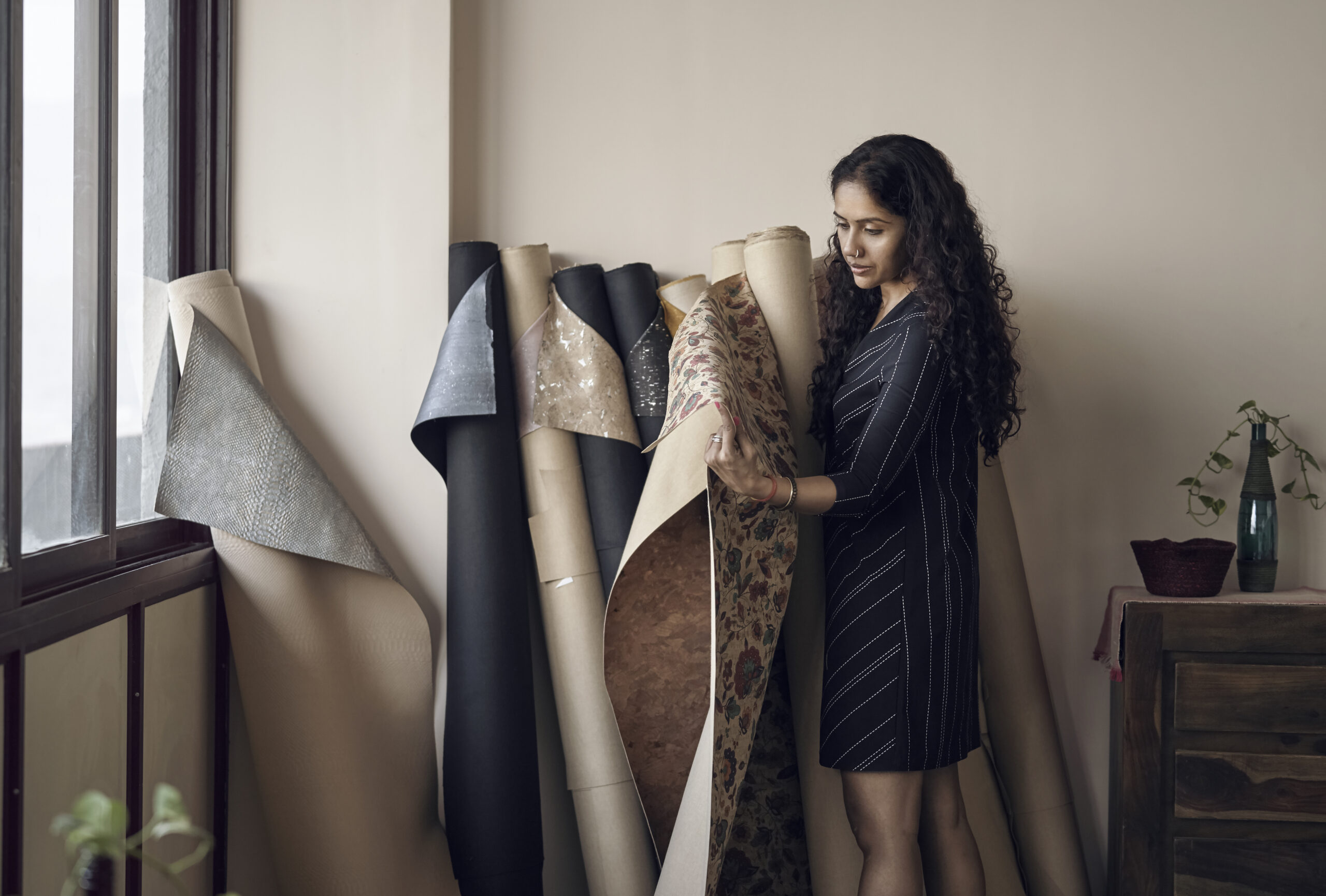 Sustainable Indian accessories brand Studio Beej is plugging a gap in the homegrown sartorial accessories space by creating bags from sustainable, cruelty-free materials including cork and Piñatex, fitted with upcycled and recycled trimmings and fastenings
Arundhati Kumar grew up in a multi-cultural household in Kolkata. Her Bengali mother deeply influenced her: from the sarees – tant, dhakai jamdani, tussar, baluchari, kantha, muslin and garad – to a household reverberating with dance and music (she is a trained Bharatnatyam dancer). She later moved to Mayo in Ajmer to complete her studies, immersing herself in the romance of Rajasthan. She took up her first job there, with the Taj Group, at the Taj Lake Palace in Udaipur and then with Rambagh Palace in Jaipur, both experiences which exposed her to luxury with a distinctly Indian undertone. Rajasthan continues to be a perennial inspiration. "I can just keep going back. I feel like the music, the dance, the colours, the fabrics and the lifestyle have all influenced me in many ways."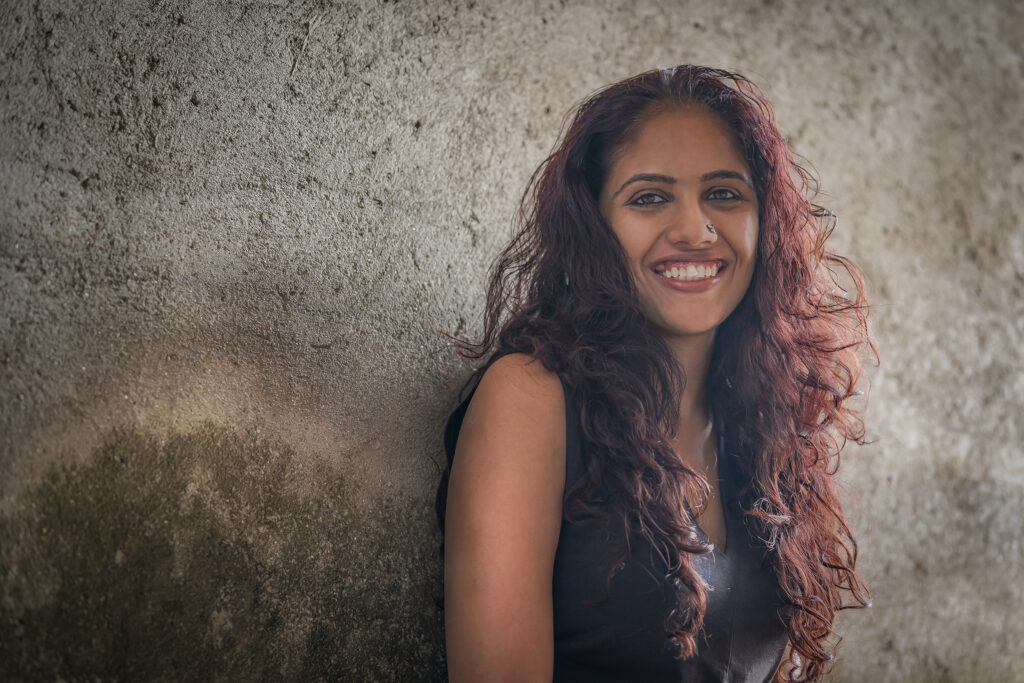 She spent nearly two decades as a senior HR professional, and her last two stints were as the head of HR for Condé Nast India, and post that a practice head with a leadership consulting firm. Then, she hit the pause button. "I turned 40 in July last year, and decided to take a Euro trip. We were in Austria, close to the Swiss Alps and it was 36 degrees!" The reality of climate change hit her. "I came back and I was very clear that I wanted to work in the sustainability space. I started researching and reading up on sustainability and about sustainable alternatives to leather." This was the genesis of sustainable Indian accessories brand Studio Beej, (unrelated to BeejLiving) a lifestyle and accessories startup with environmental sustainability as its core philosophy.
"My hope is to give the two shining loves of my life – my daughter, Ekvira, and our four-legged companion, Buddy – an earth that they deserve," says Arundhati, speaking to BeejLiving about working with plant-based materials, Marie-Kondoing her home and building a sustainable Indian accessories brand.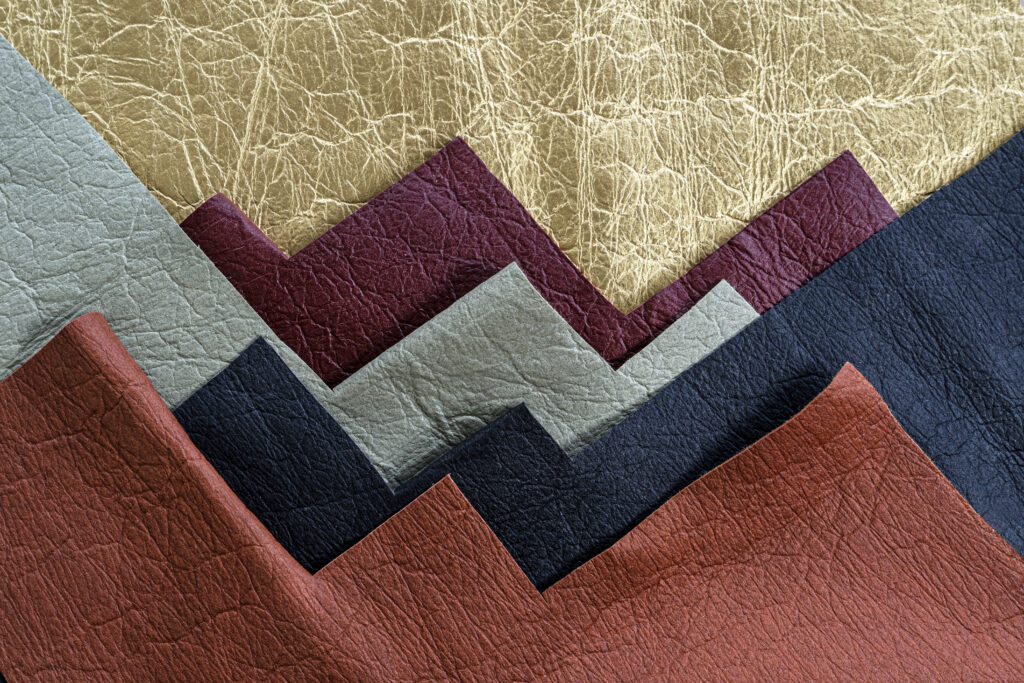 What does slow living mean to you?
Slow living is something that happened to me gradually over the last couple of years. It's when you realise that just having more of everything is not the only way to be happy.
It's about being more conscious about how we spend our time, money and energy. It's also about appreciating the smaller things in life, and more importantly, taking out the time to enjoy them.
As a consumer I buy fewer things; things that I really need after having done some research on them. It's about buying less, buying better and using it for longer.
How did sustainability and material consciousness become an intrinsic part of the label?
Since a few years I have become increasingly conscious and concerned about the climate crisis, and what's happening around us. It started with small lifestyle shifts. At home I moved away from single use plastics. I started using drip irrigation to water my balcony plants. I became more conscious of my shopping habits, and so on. Around the same time, I decided to move away from a corporate career as a senior HR professional and explore my options. (Her family business is leather exports, and her family wanted to take that over.)
At Beej sustainability is not a single action or a thing we do. It's more like a lens or a filter we apply to everything. So, it's not just about the materials we use, but where we get them from, the karigars, our studio space. For every business decision we make, we ask the question, "Is this sustainable?" and how can we do this better?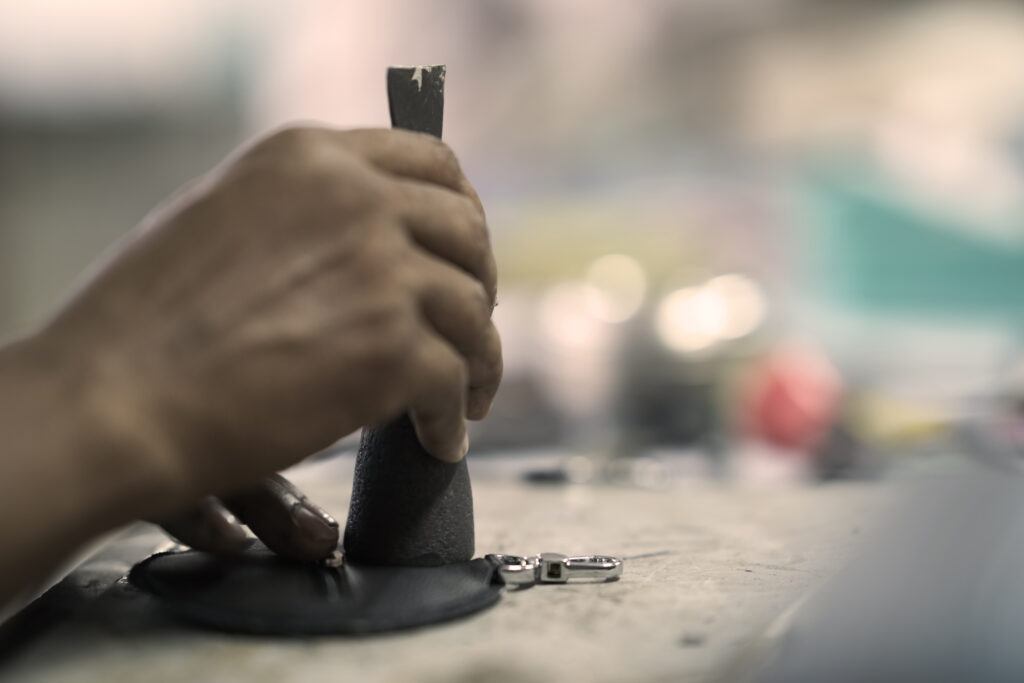 Tell us about the materials you are working with. Very few people, if any at all, are working with materials such as Piñatex and Cork.
My main criterion while choosing materials is their manufacturing process and environmental impact. For instance, we work with upcycled leather. These are usually leather scraps that would have otherwise found their way to some landfill. We use these scraps to create leather panels that are then used as accents and trimmings in our bags.
While we work with a lot of natural plant-based materials, we do not identify as a vegan brand, but as a sustainable brand. Both Cork and Piñatex are fascinating plant-based materials, so unique in their own ways both in look and feel and structure.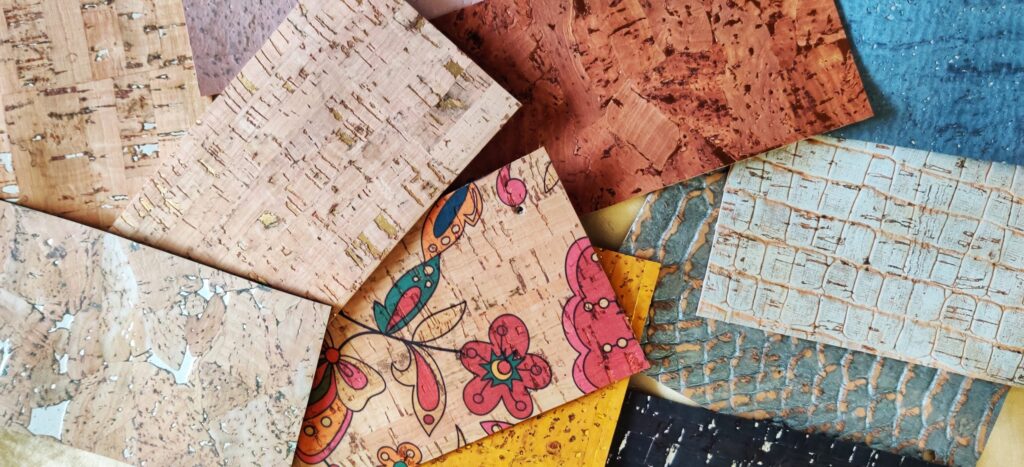 The cork we work with comes from Portugal, home to the world's largest cork forests. The bark of the cork oak is harvested very nine years, which is then used to make the fabric we use for our products. When harvested responsibly, the tree absorbs up to five times more CO2 while growing back, thus playing a major role in reducing greenhouse emissions. All our cork is certified by the Forest Stewardship Council that it is responsibly harvested without hurting the trees or forests. As a material, cork is very versatile, highly durable, light weight, stain and scratch resistant. It is a natural water repellent, hypoallergenic and anti-fungal. It's also a renewable resource and 100 per cent recyclable.
(Editor's note: I had a chance to touch and feel the swatches of Piñatex and Cork which she is working with. It's my first introduction to Piñatex, through a shade card of six swatches ranging from light olive green to black. It has a textured surface, with a felt-like back, but is entirely made from compressed pineapple leaves – vegan leather with a conscience. Cork is a material I've been familiar with, of course through wine, and a few generic bags too, but that's cork's staid, plain iteration. These swatches are light, minimalistic and and sophisticated, some with prints, the others speckled with gold and silver, and some coloured. They're malleable, attractive and light, are aren't weighed down by the heaviness and stiffness of leather or PU.
Meanwhile, Piñatex is made from the leaves of the pineapple plant and is essentially a by-product of the pineapple industry in the Philippines. It's a natural, non-woven leather alternative. Apart from being plant-based, it's also water-resistant, sustainable, about 90 per cent bio-degradable, and has a very low environmental impact. The technology is patented, made by just one company in the world, Ananas-Anam.
We've added new materials to our repertoire. The first is Desserto, a plant-based vegan leather made from the Nopal cactus, developed in Mexico by a company called Adriano Di Marti. Organic, partially biodegradable, soft, durable, and of reasonably high quality. It can be used to make clothing, accessories, furniture, and even car interiors. It's a cruelty-free, sustainable alternative, without any toxic chemicals, phthalates and PVC. With a look and feel almost identical to very soft leather, it can be the perfect material replacement for high-end luxury products.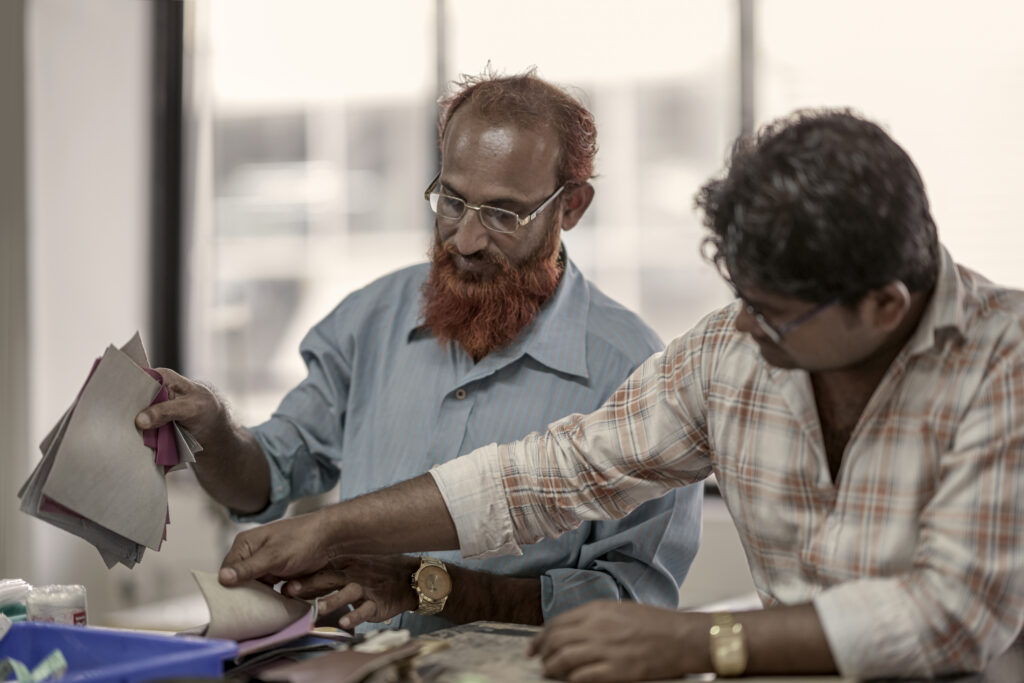 Have you considered working with indigenous materials?
Working with indigenous materials is absolutely on my list for this year. I am very conscious of the carbon footprint we leave when we import materials to work with and I want to start offsetting and reducing that over time.
Sustainability has always been a part of Indian culture and there are a lot of materials and inspiration to be found in our country. We have just started working with Khesh, which comes from Bengal and is made from old cotton sarees that are torn into thin strips and then rewoven on handloom. I discovered it at a fair in Shantiniketan and it is the most wonderful upcycled material.
Tell us about the fastenings, zippers, etc you use? For instance, what made you want to work with old umbrellas?
The zippers we use are made from recycled Pet bottles, and are sourced from Vietnam, made by Japanese company YKK, the largest manufacturers of fastenings in the world. When I first reached out to their supplier, inquiring about the Natulon zippers (their sustainable range), they actually refused, saying that nobody from India had ever inquired about this and it seemed like a fake request!
The fabrics used for the inner linings are made from post-consumer recycled yarn and is handwoven, hence it is actually a carbon neutral process. We work with a small weavers' community outside Bangalore, Khaloom, for our linings.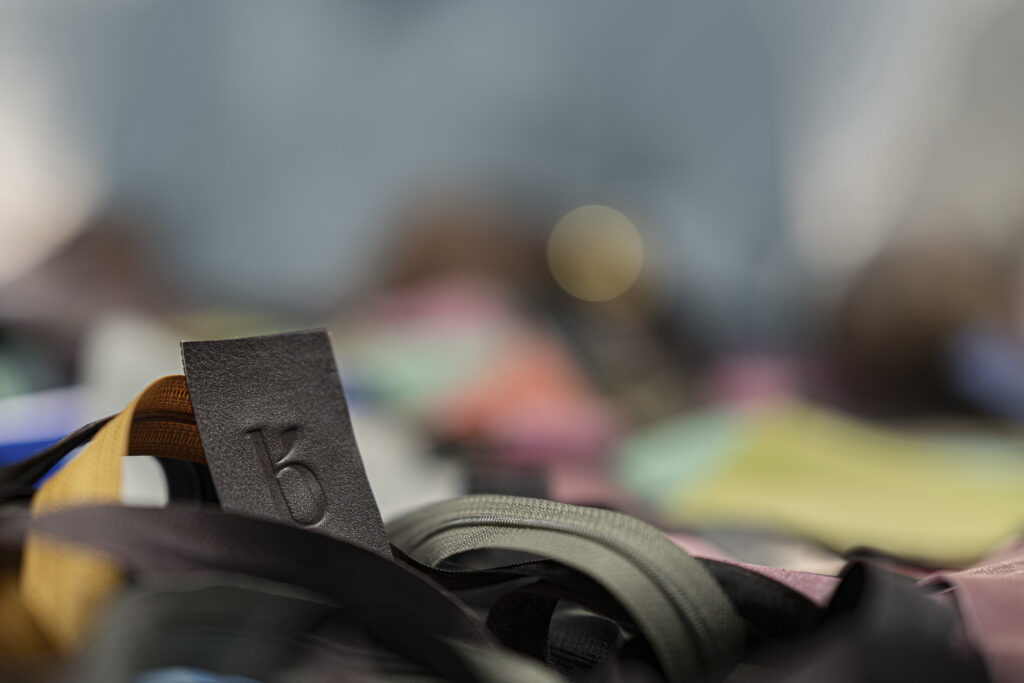 For wash bags etc. that need a waterproof interior we use material from discarded umbrellas. This thought came to me while I was watching the docuseries "Broken" on Netflix about the plastic crisis. They spoke of how one of the items that can't really be recycled is an umbrella. I thought otherwise. Being in Mumbai, where it's raining for 1/3 of the year, sourcing discarded umbrellas isn't a problem.
The boards we use to structure our bags are made from pine cellulose and are bio-degradable. We do not use metal for our logos and have them embroidered instead. Our packaging comes in upcyled wooden boxes, which can be used to grow micro-greens. It comes complete with coconut coir mats and seed paper cards with instructions on how to grow micro-greens. The bags themselves are made of jute and can be reused. So, it's essentially a zero-waste and zero-plastic packaging.
What sort of conversation does a sustainable Indian accessories brand spark with customers?
The first reaction is complete surprise. When I tell them what has gone into it, they love that they are not only stylish but also it has a whole sustainability foundation to it to make it more appealing.
I actually use most of my client interactions to create awareness about our materials and sustainable practices in general–in my experience, most people still don't understand this completely and having a conversation helps spark a thought.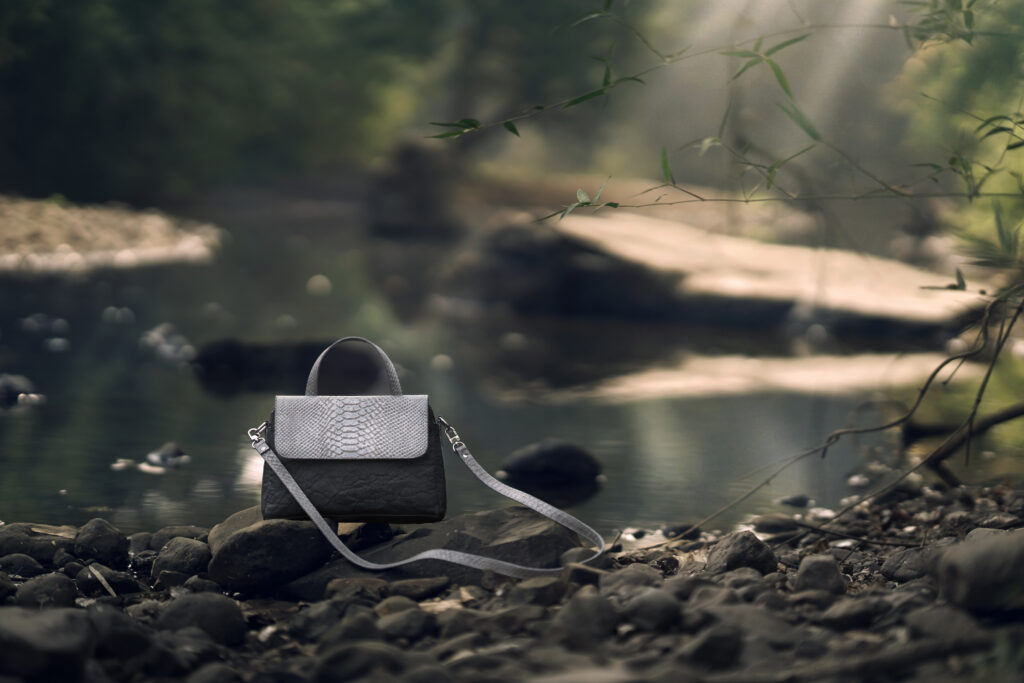 Conscious design labels are mindful that their processes are as ethical and sustainable as possible, but achieving 100% is impossible. How do you ensure transparency to the maximum extent possible extent?
This was the first thing I wanted for the brand, and this is what makes us different. We are at a time and space in fashion where 'sustainability' has become a buzz word and the truth is there is no single definition to it, so every brand out there is using this word in a way that suits them.
When I started out last year, I spent around five months researching not just materials but also suppliers. I wanted to partner with companies that come with the right level of consciousness and certifications, so we know that our claims and promises are backed by the right processes.
We've been transparent. On our website we have shared the names of all our partners, where we get our materials from, the certifications attached etc. Specially at a time when green washing is so commonplace, I think its important people know exactly what has gone into their product and hence why is it sustainable. We encourage our clients to ask us questions, it also keeps us responsible and accountable as a brand.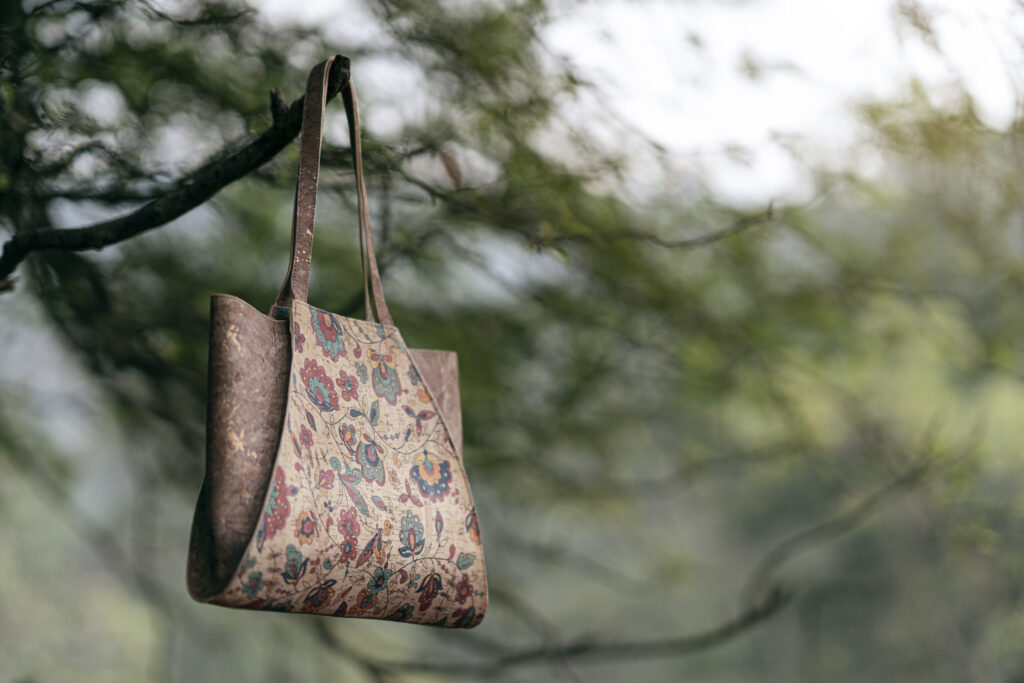 Why do you think the market has very few sustainable Indian accessories brands?
India now has quite a few upcoming labels, but most of them are still very small and not mainstream. One of the biggest challenges is the sourcing. It's harder to find, tougher to maintain consistency of quality and supply and a lot more expensive.
Price is a huge factor in a price sensitive market like India. The truth is anything sustainable or recycled is a lot more expensive. When compared to any PU-based alternative to leather, both cork and Piñatex are more expensive. This is because of the rigour that goes into the manufacturing process. Both materials are made with the highest levels of consciousness towards the planet, be it in terms of the use of natural resources, colour dyes etc. and all this affects the cost. But this is also what makes them sustainable and not just vegan.
While Indian consumers are today appreciating brands that are more conscious, I am not sure if they are willing to pay a premium for them just yet. In fact, many people feel that recycled products should be cheaper.
As a young indie luxe label, what are the biggest challenges and opportunities you face in a market where there is no precedent of alternative accessory options?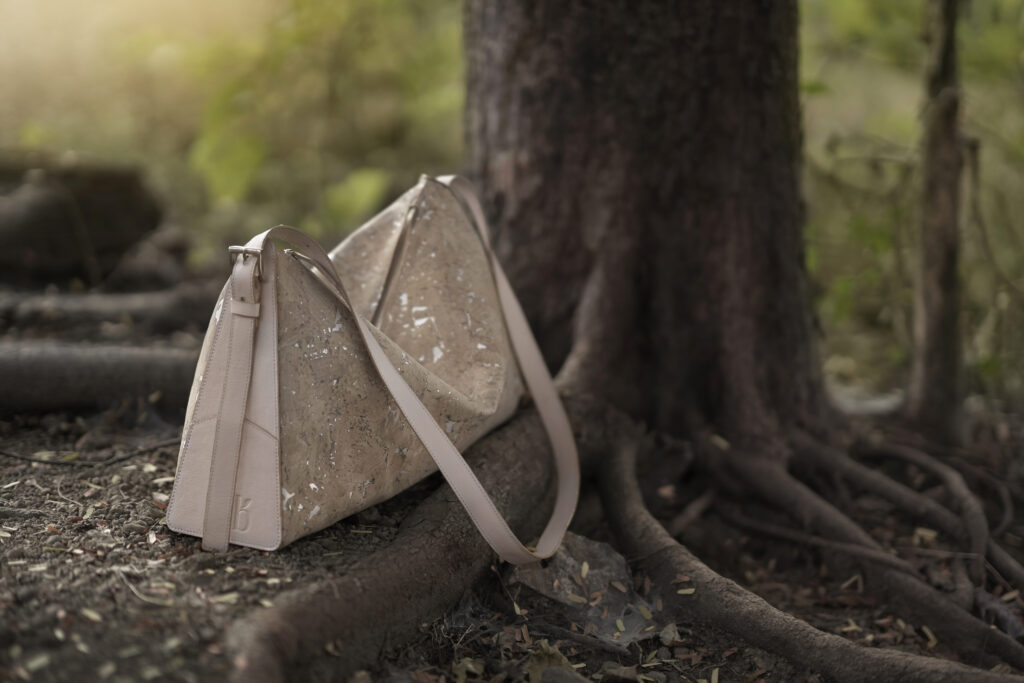 The biggest challenge is awareness and therein lies the opportunity. One of the challenges is shifting the mindset of the team from working with leather and PU to working with sustainable materials. Initially, they could not understand why we were paying four times the amount to use recycled PET zippers than regular ones. In some ways its similar for our clients too, it's a challenge to help people understand why we are different from other vegan material, more expensive and why every element matters.
What we are trying to do with Beej, is comparable with what's happening internationally in the sustainable accessories space. It's definitely a first for India, especially with some of the newer materials we are experimenting with. We have a massive opportunity to dispel the myth that sustainable is not stylish, while building awareness on sustainable alternatives.
I see us more than just an accessories brand. I would like to use it as a platform to build more conversations and awareness and a community of stylish and sustainable shoppers.
Describe a day in your life. How do you unwind ?
I am a morning person, beginning my day at 5am and start with a cup of tea. After sending my daughter to school, I usually head to the gym and then I am at work by 9am. Work days are at the moment very unstructured, as most early stage start-ups are. I get home by 8pm, and spend time with Ekvira and Buddy. I read before my sleep, most of which is related to sustainability.
I don't unwind as much as I'd like to. On weekends I'm in Marie Kondo mode at home – tidying up is my destresser. Anything that hasn't been used at home for six months (excluding the Christmas tree and its decorations) is not needed at home. I prefer clean spaces and hate clutter.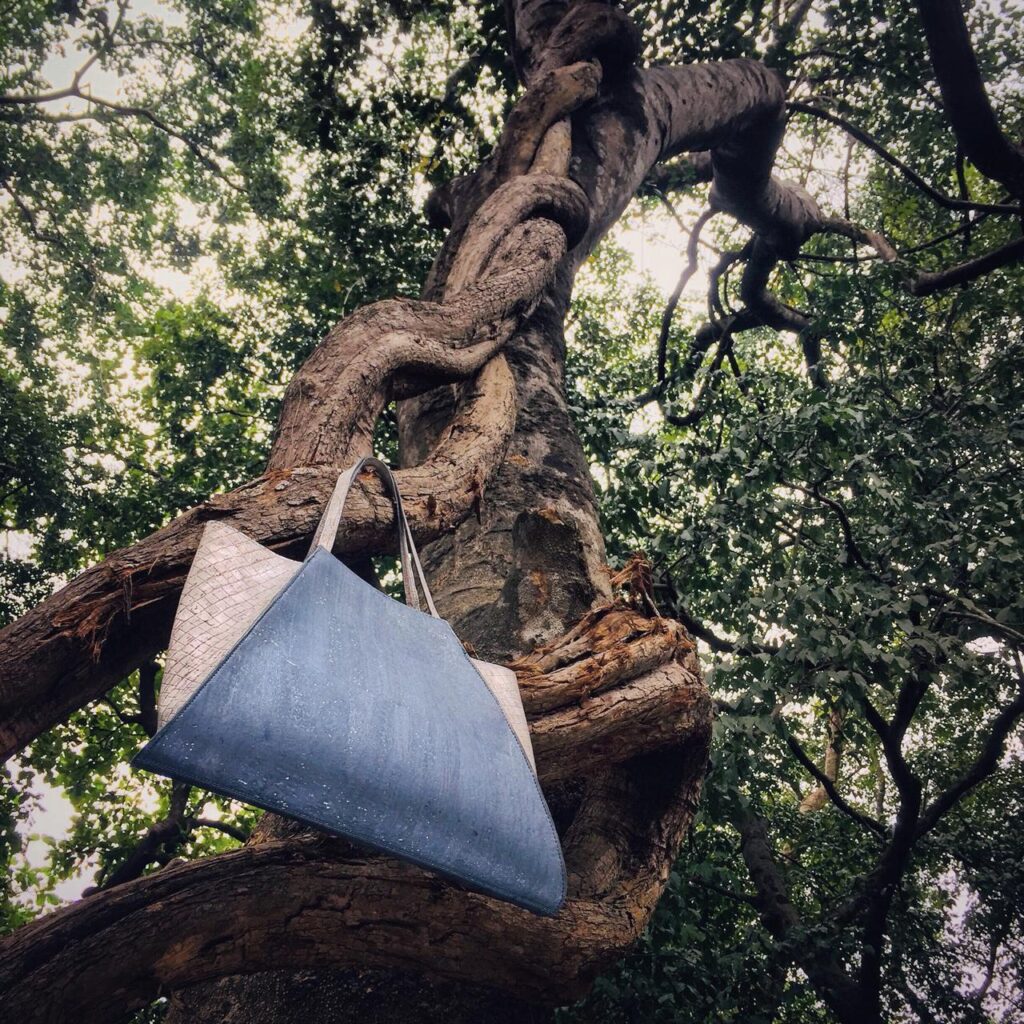 What is your measure for success? What's next?
More than money, for me success would the impact we create and the people we are able to positively influence and move towards more sustainable choices.
On my list this year is adding a range made of Indigenous materials, launching a men's collection, building my team and entering a couple of very interesting collaborations with both Indian and International companies.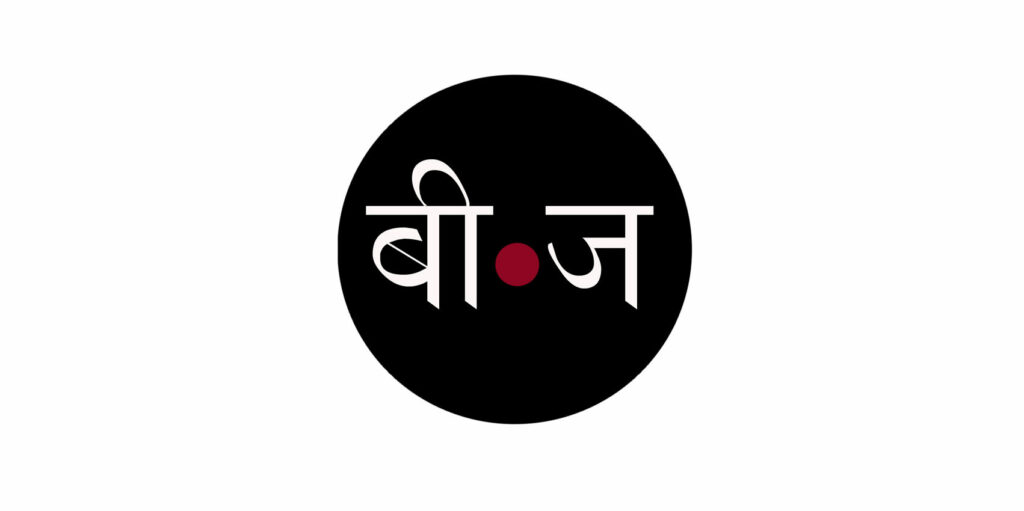 ---