Five homegrown natural cookware brands your kitchen needs
For many years, my family's sil batta (stone grinder) and khalbatta okli (mortar and pestle) lay under the hot case in our kitchen. Solid, hand-hewed primitive scullery tools, come spring and they would be pulled out to crush spices to smithereens by the kitchen help. He would squat on the floor, given the contraptions' heft, pounding the spices, the dull thuds floating through the window. With the accompanying aromas, the neighbours would know that the annual bottling ritual of garam masala had begun.
The star of this ritual, the khalbatta okli, has long disappeared, though the sil batta still remains. Perhaps it occupied too much space. And in the modern world, making your own condiments is more a burden than a therapeutic exercise. We now have a tiny brass khalbatta okhli that's taken the former's place, where cardamom is powdered for tea. But the magic and motion of its predecessor lingers.
Traditional cookware and kitchenware is no longer only a gift of inheritance. Today, several homegrown brands are recreating what our families used decades ago. No longer do you have to scrounge your grandmother's trunks or rural Thursday markets for urlis and urns, rather, you can just buy them online.
Adding a new dimension to food, these vessels preserve flavours, retain the nutritional benefits of food and some even reduce energy consumption, while others add nutrients to the food. BeejLiving has shortlisted the leading homegrown brands which would have made your grandmother proud.
Zishta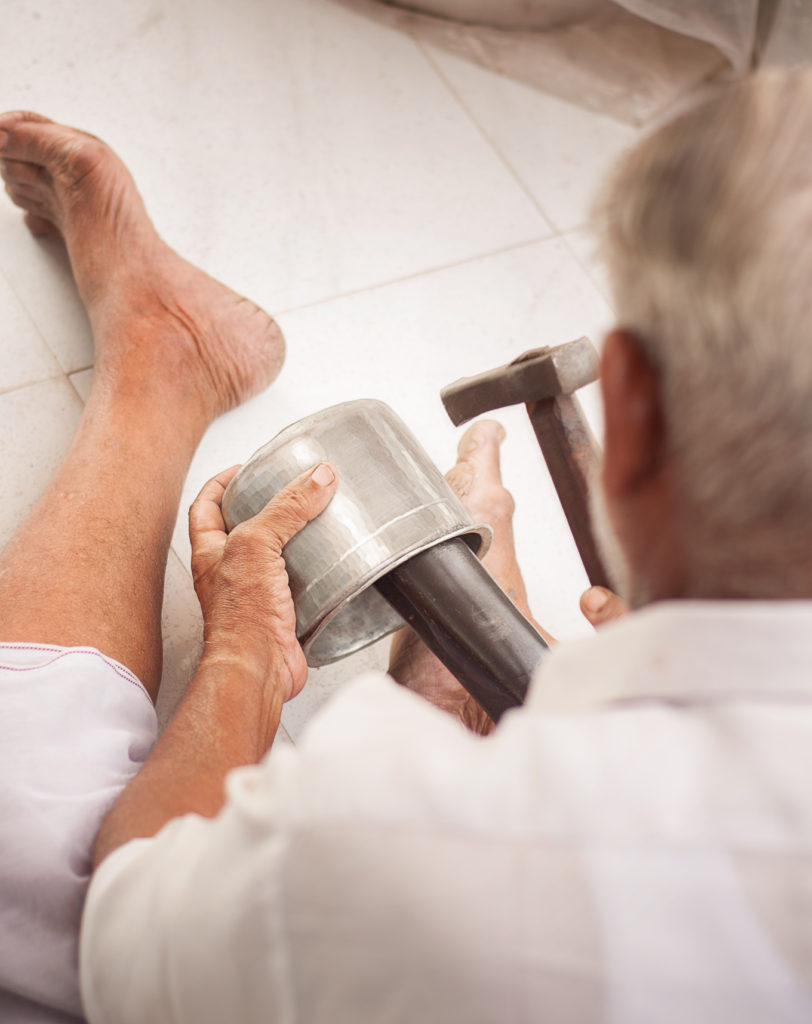 Pounding tin vessels into shape
When Archish Mathe, Meera Ramakrishnan and Varishta founded Zishta (meaning 'sishta' in Sanskrit—knowledge for the betterment of society), their objective was to take a leaf from the lives of their ancestors on how to lead a sustainable life. For them, the artisan is as important as the craft. Reviving ancient traditions and supporting artisan communities, their biggest selling product is the wide range of cast iron cookware. Soapstone and tin vessels, steeped in nostalgia, are also popular. During the course of their work, the trio realised that some traditions were hanging on a slender thread, before they disappeared into the void of modernity. Such as the art of making tin rasam vessels. In the heart of Tamil Nadu, they found two remaining artisans who beat a sheet of tin for eight hours to turn it into a vessel—a prized possession indeed. Zishta.com
The Indus Valley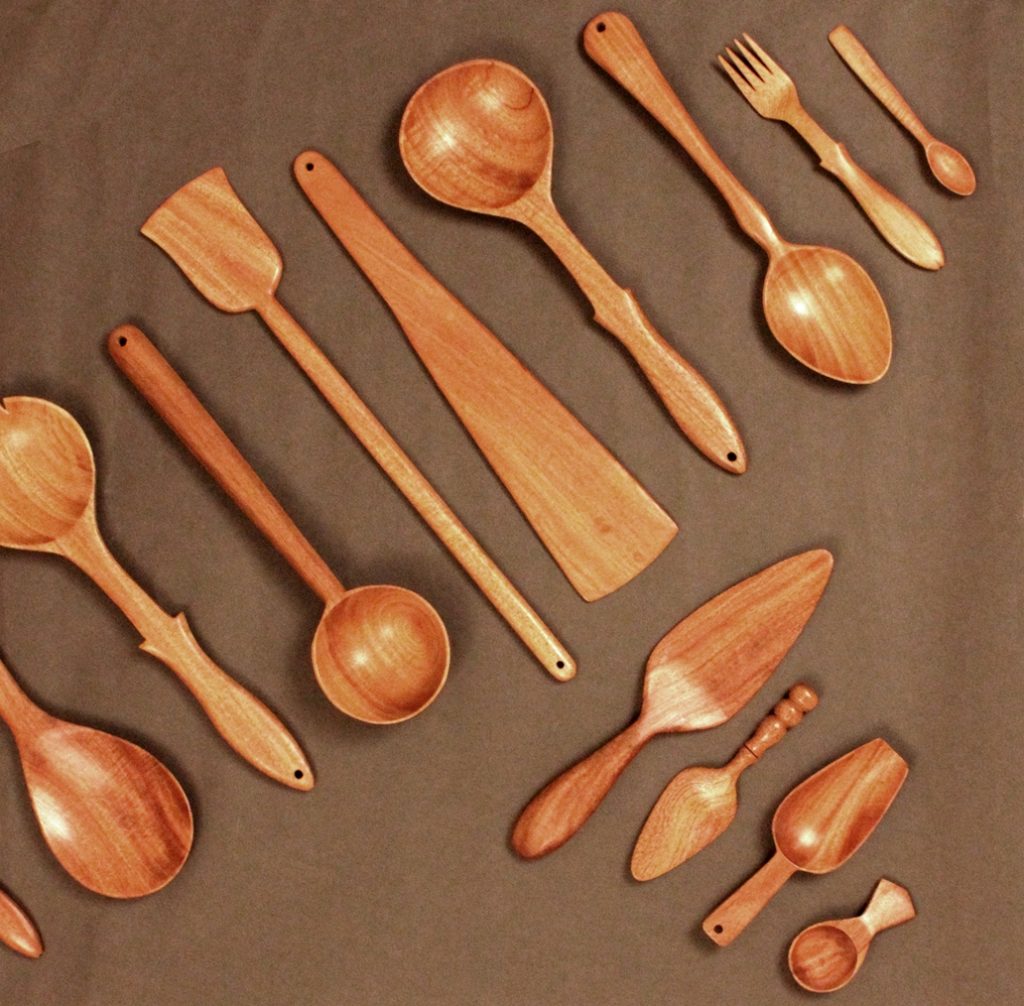 The neem ladles
Husband-wife duo Jagadeesh Kumar and Madhumitha Udaykumar's tryst with leftovers nudged them to start The Indus Valley. It was when Madhumita tasted her nuked pao bhaji in office—a vile flavour of plastic and potatoes, that they embarked on a personal journey to transform their kitchen into a natural, safe scullery. Their focus is to create utilitarian products that suit Indian cooking.
The best selling item on their shelves are the humble neem wood cooking and serving ladles, which fly off their 200-odd itemed catalogue, given their versatility and health benefits. Made from single blocks of wood, the serving spoons are heat resistant, non toxic and don't scratch cookware. theindusvalley.in
The Village Fair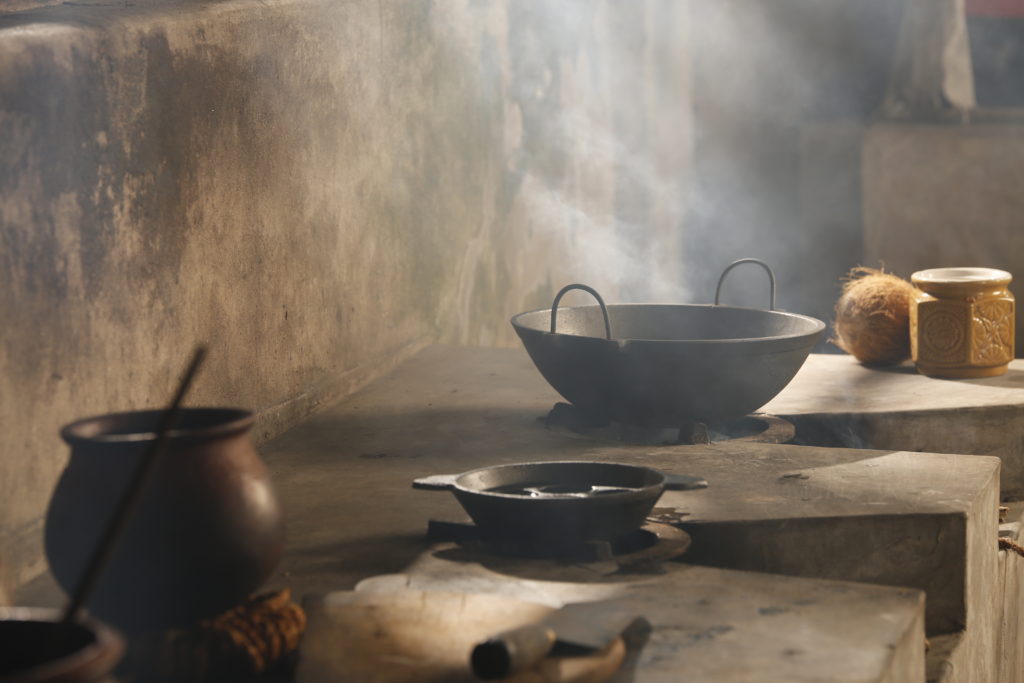 Cooking, the old way
It took a discussion about an iron fish, which is boiled to make an iron-rich broth, that led Radhika Manghat Menon to dig out her grandmother's cast iron kadhai (wok). Soon, she launched The Village Fair. Teaming up with Priya Deepak, and with the able assistance of the former's house help, Lalitha, the two ladies have built the venture into a viable business.
One of their most popular pans is the dosa cast iron pan, which they say helps cook the most delicious dosas. Sourced from a cast iron factory, it is seasoned by the one of the over 20 ladies who help them to test and season the vessels. Read more about The Village Fair at beejliving.com/the-village-fair/ and here
Mitti Cool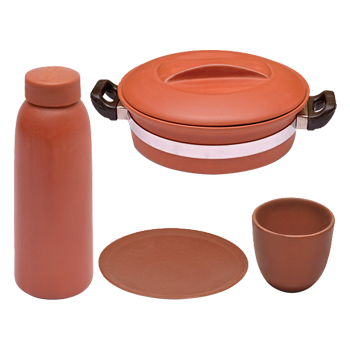 Made from mud
Nothing is earthier than mud, and Mansukhbhai Prajapati's tale warms the hearth and heart. He is a traditional clay craftsman hailing from a family of artisans who worked in the medium. Starting his business from a small rooftop unit, he began Mitti Cool by making clay water filters.
The devastating earthquake in Kutch pushed him to create affordable clay refrigerators. Today, Mitti Cool's repertoire includes hot plates, cookers and other earthen ware for use in the kitchen. The kitchen ware is made from mineral enriched mud without using any additives. mitticool.com
Rock Tawa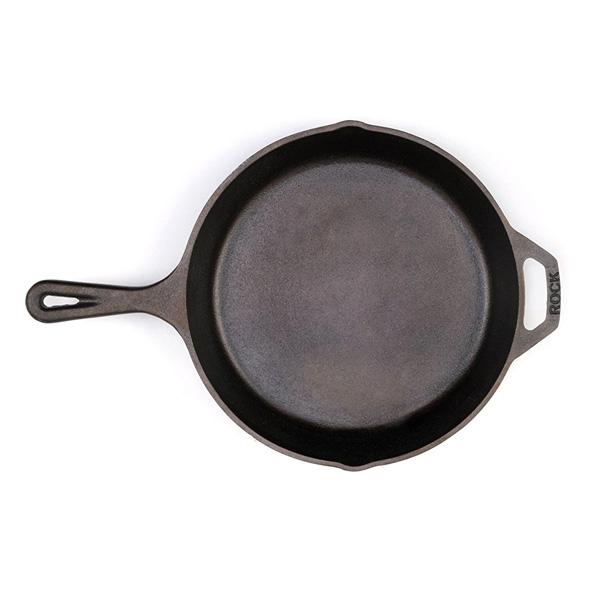 A perfect pan
Backed by Shri Lakshmi Narasimhar Foundries in Coimbatore, these cast iron vessels are created using sand moulding, with recyclable sand. Pre-seasoned with oil, their limited range includes dosa pans, tawas and kadhais. rocktawa.com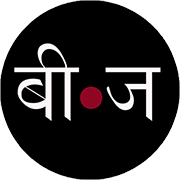 ---