Holistic Ayurvedic beauty: get beautiful skin and hair naturally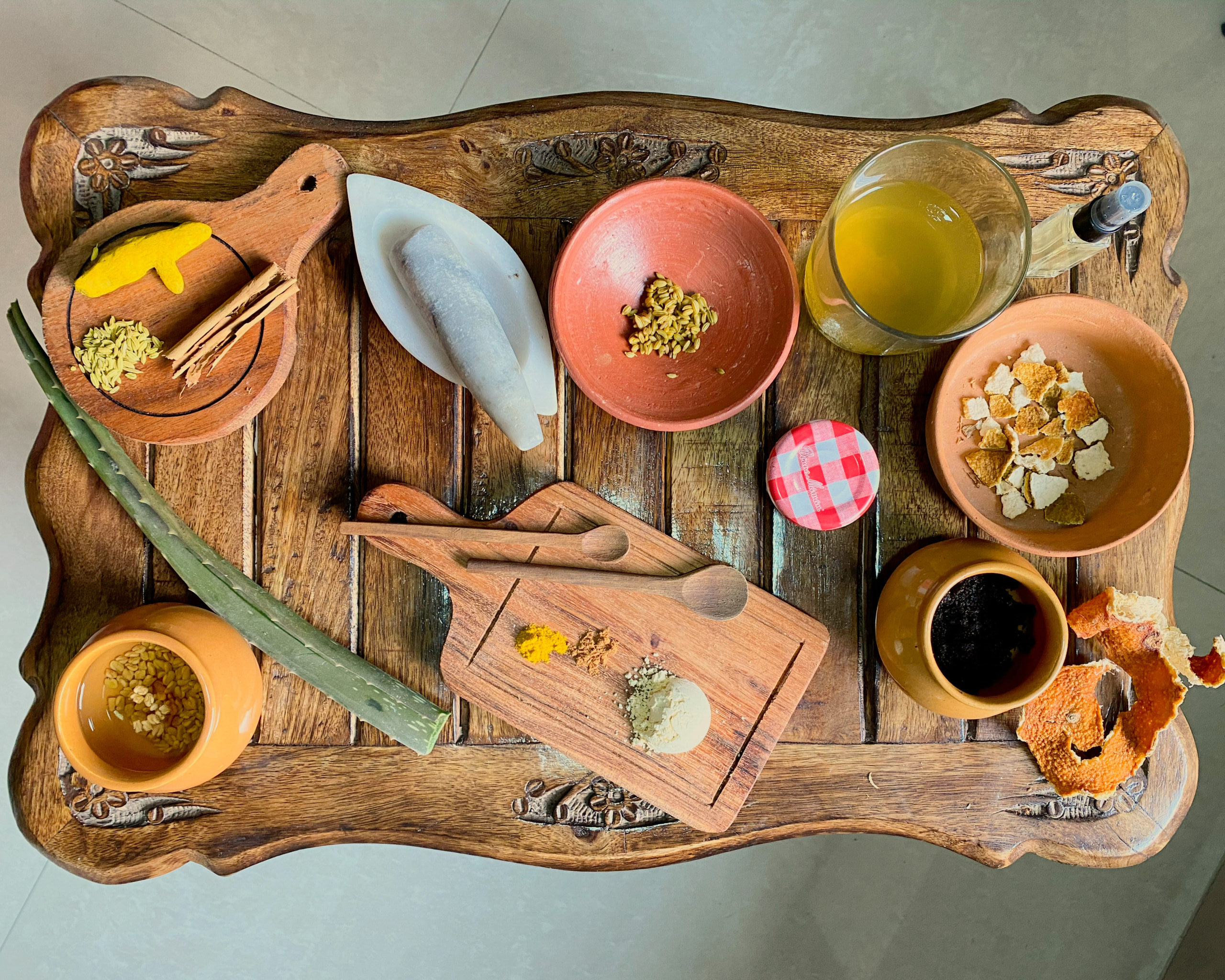 Reach into your kitchen for holistic Ayurvedic beauty DIY solutions
Dr. Nikhita Shere, a holistic Ayurvedic doctor with a master's in Psychological Wellbeing and Mental Health, UK, has received training in Yoga and Pranayama. Having worked previously with luxe Ayurvedic brands in India and the UK, she is currently practicing as an independent lifestyle consultant, taking a holistic approach to beauty. In an Instalive with BeejLiving, she speaks about holistic Ayurvedic beauty and mindfulness. In a column for BeejLiving during the pandemic, she writes how you can adapt your routine with natural ingredients from the kitchen for skincare and haircare.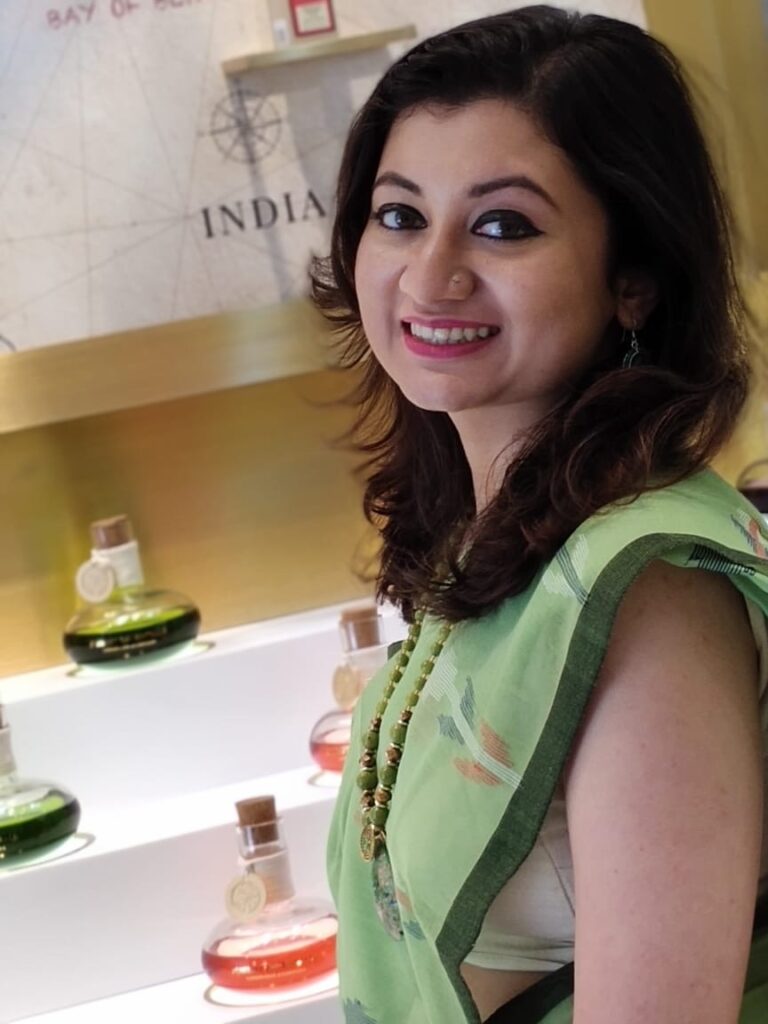 "As the lock down continues, we must also do something each day for our well-being. One way to deal with facial stress is a facial. It is a term used to coin generally a three-step procedure involving a face massage, exfoliation and face masks. Recent research also suggests that regular facials improve the blood flow, stimulate muscles and lift the skin over a period of time.
The Facial Massage
The first step in a facial is the most important and it involves gentle continuous strokes from downwards to upwards that improves the blood circulation and drains the lymphatic fluids. For this massage, you may use your fingertips, or also the tools such as massage rollers or the gua sha. I like to use the 3-finger method, index to ring and massage for 5-10 minutes at the beginning, then gradually increase it to 15 minutes. (Watch video here.)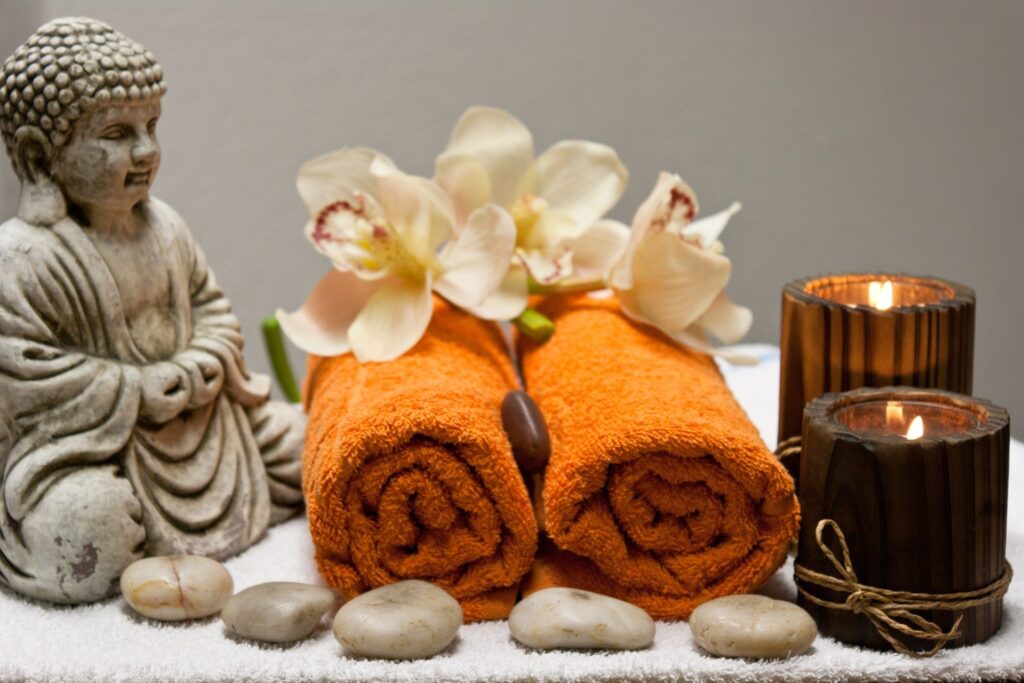 Why is exfoliation important and needed even while we are indoors?Every day we shed millions of dead skin cells that form the topmost layer of our skin. The process varies from according to how young or how mature the skin is, as the renewal rate decreases as we age. Exfoliation is important regardless.With regular exfoliation,the skin cell turnover improves and that in turn helps in maintaining the hydration, firmness and complexion of the skin.Generally, dry or mature skin could be exfoliated once in 10 days and a combination to oily, younger skin, once in five days.
A face mask is a potent semi-liquid paste that is packed with nutrients that is absorbed and nourishes the skin. It combats daily wear and tear, repairs and rejuvenates the skin. Make sure to apply masks on clean skin and leave it until semi-dry. Do not make any facial movements after applying the mask, especially if its clay-based, as you do not want to disrupt the healing process. A mask can be applied often, but once in 3-5 days is good enough.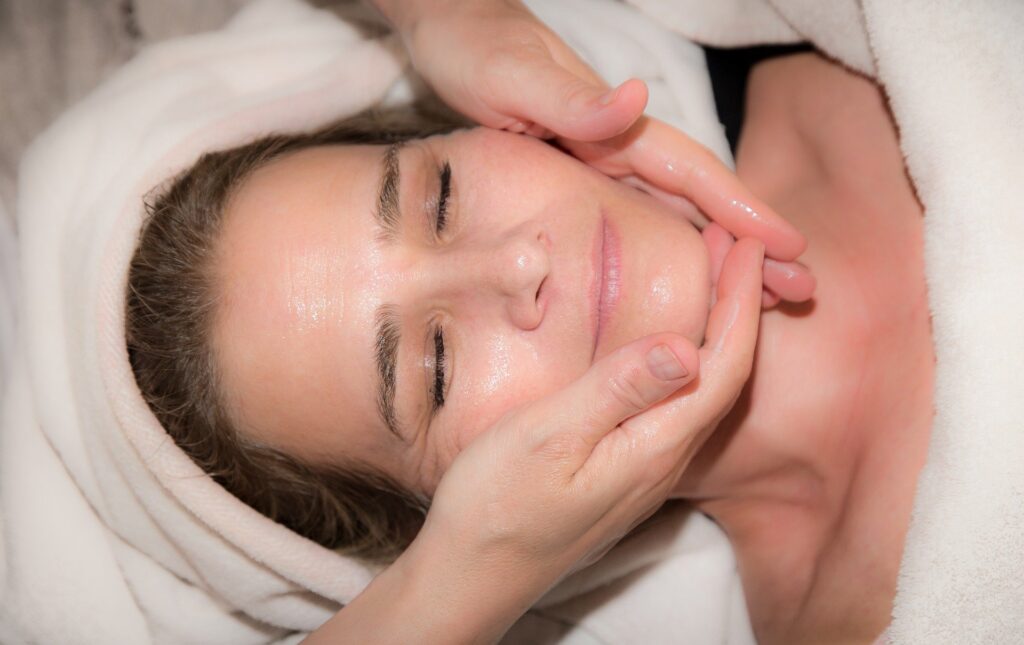 DIY Recipes
A refreshing and cooling face mist:
Ingredients:
1 tsp fennel seeds
½ cup water
Procedure:
Soak the 1 tsp fennel seeds overnight in half cup (100 ml) water. Strain the water next morning and chill it in a spray bottle or apply it with a cotton pad. It minimises pores and hydrates the skin.
1 tsp fennel seeds (from above)
1 tsp milk (for dry skin)
1 tsp rosewater (for combination or oily skin)
Procedure:
Take the soaked fennel seeds. Add 1 tsp milk (for dry skin) or 1tsp rosewater (for combination or oily skin). Grind the ingredients and gently massage on the face and neck. Leave it on for a couple of mins and rinse away.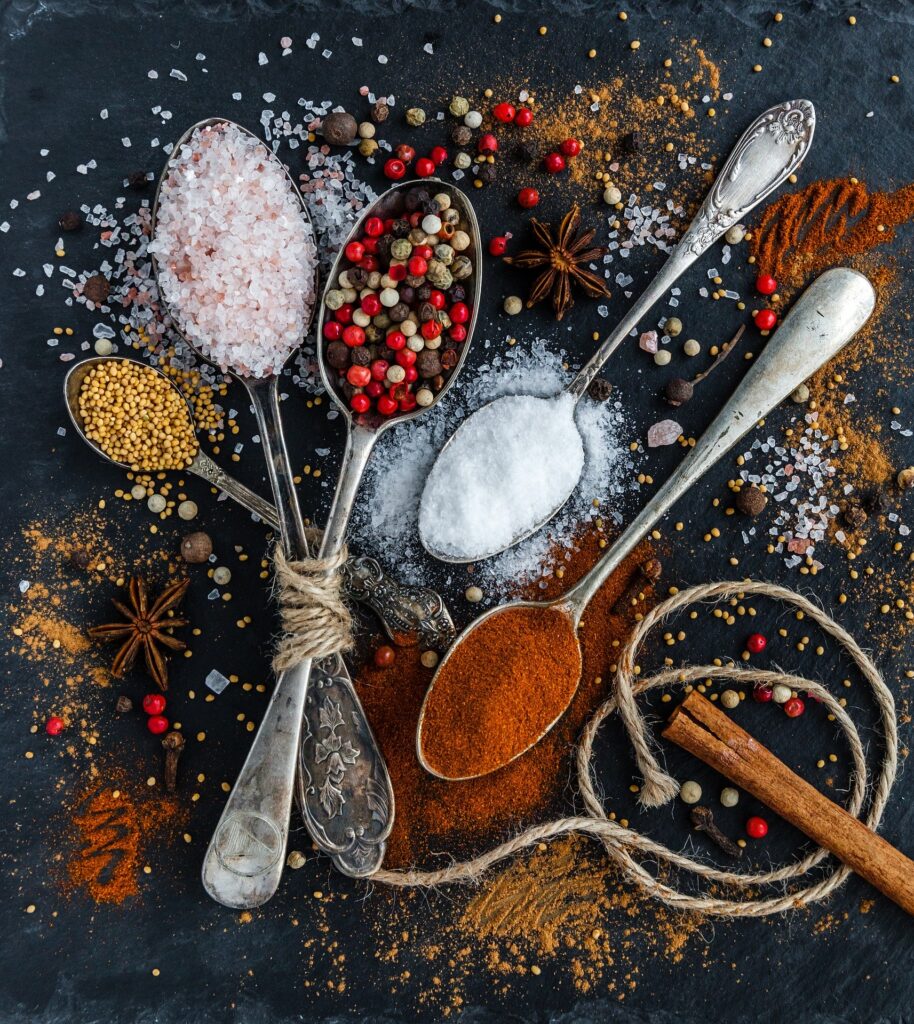 1 tbsp split gram powder (Besan)
1 pinch cinnamon powder
1 pinch turmeric powder
*if you have extreme dry skin/mature skin, add ½ tsp fresh crème (malai) or milk
Procedure:
Mix all the ingredients and apply in paste consistency. Leave it on for 5-8 mins, then rinse off. Apply once a week.
Bonus recipes
Body Scrub (Also can be used as foot scrub)
Ingredients:
½ tbsp. sea salt + Used coffee filtrate 1 tbsp
Dried orange peel powder ½ tbsp.
Pure coconut oil 2 tsp
Procedure:
Mix it all together and apply once a week on damp skin.
It exfoliates, nourishes and lightens any marks or scars.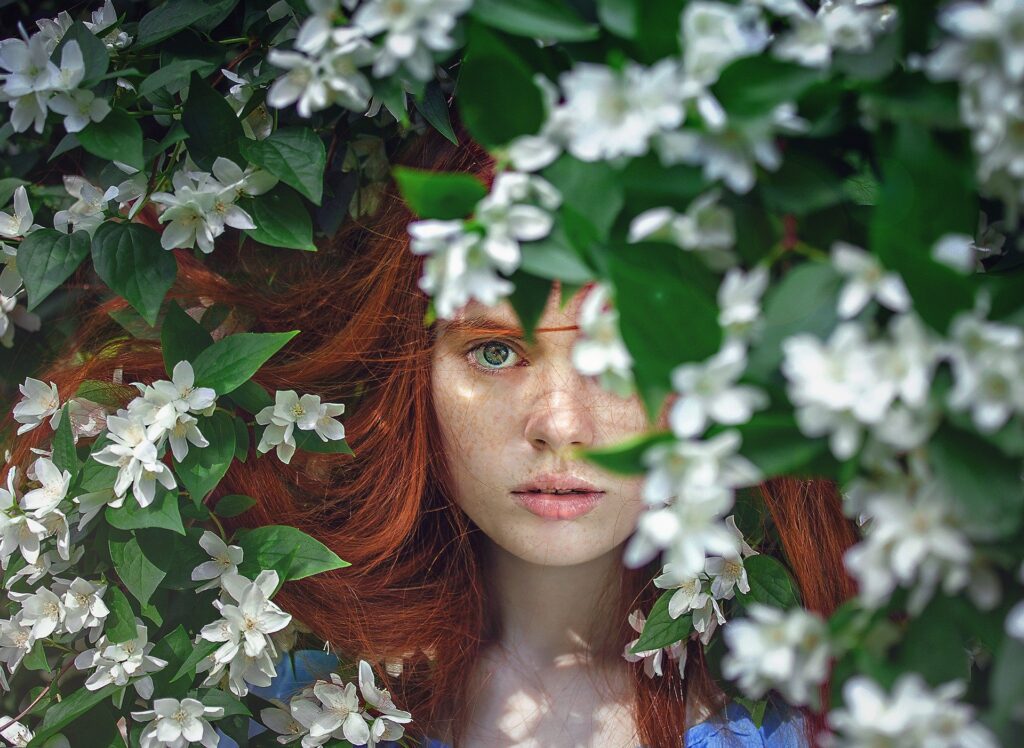 Ingredients
Aloe vera pulp 2tbsp
Soaked methi seeds 1tsp in 50ml water, soaked overnight.
Procedure:
Blend this together and apply for 15-20mins for good hair growth and scalp health.
Ingredients
2 tbsp curd
Overnight soaked methi seeds 1tsp in 50ml water
Procedure:
Blend and apply for 15 minutes. It is good to condition and strengthen hair."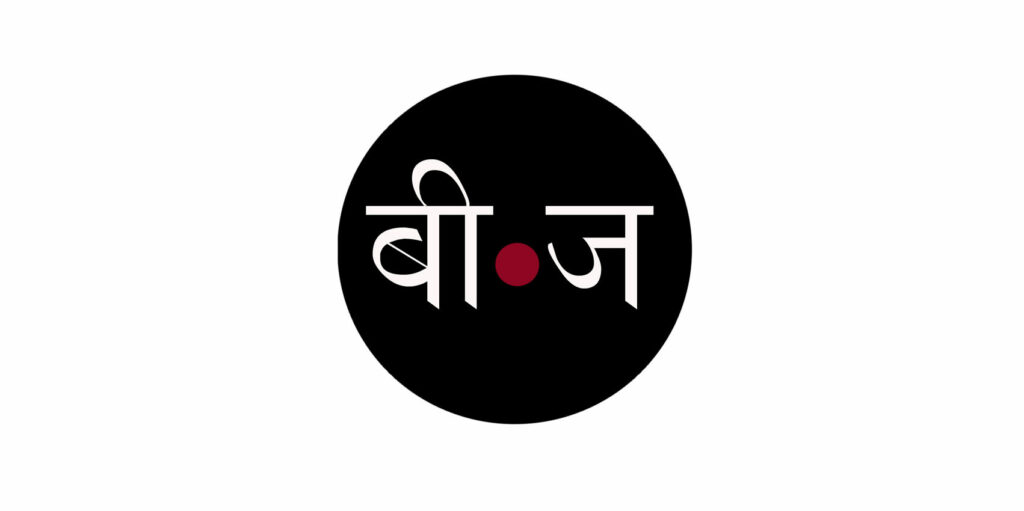 ---